3D Home Update
By Katrina McDowell on Dec 15, 2022 in Technology
3D printing has picked up the pace in the housing market, especially with inflation rising. Builders can print houses faster building with more earth friendly resources and fewer staff. Let's explore the latest updates with 3D homes in the affordable and single-family housing markets.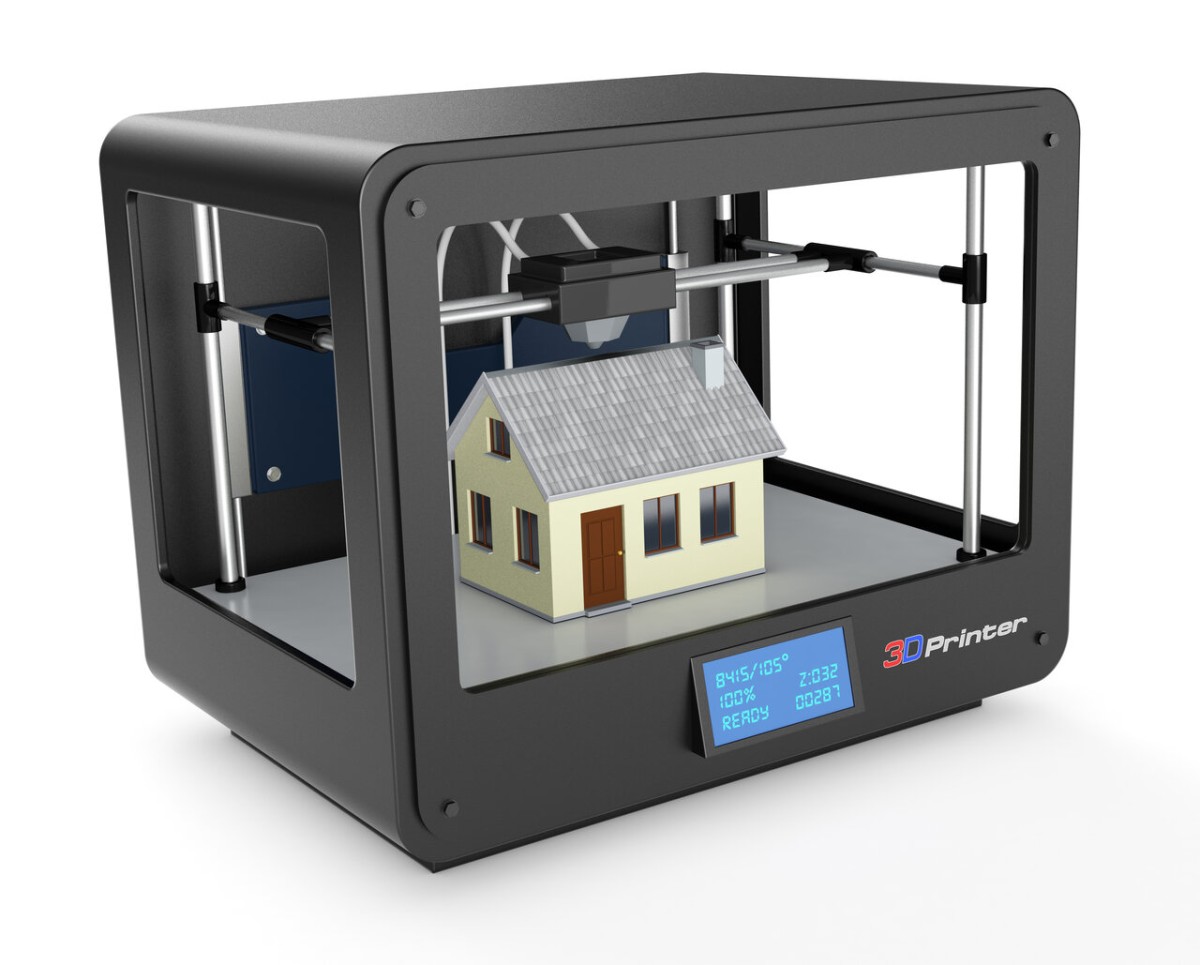 The University of Maine unveiled the first 100% bio-based 3D printed home made entirely with bio-based materials. It features 3D-printed floors, walls, and roofs of wood fibers and bio-resins. The house is fully recyclable and highly insulated with 100% wood insulation and customizable R-values.
"Our state is facing the perfect storm of a housing crisis and labor shortage, but the University of Maine is stepping up once again to show that we can address these serious challenges with trademark Maine ingenuity," said Gov. Janet Mills. "With its innovative BioHome3D, UMaine's Advanced Structures and Composites Center is thinking creatively about how we can tackle our housing shortage, strengthen our forest products industry, and deliver people a safe place to live so they can contribute to our economy. While there is still more to be done, today's development is a positive step forward — one that I was proud to support through my Maine Jobs & Recovery Plan and my budget."
The technology is designed to address labor shortages and supply chain issues that are driving high costs and constricting the supply of affordable housing. Due to automated manufacturing and off-site production, less time is required for on-site building and fitting up the home. Printing using abundant, renewable, locally sourced wood fiber feedstock reduces dependence on a constrained supply chain.
These materials support the revitalization of local forest product industries and are more resilient to global supply chain disruptions and labor shortages. Using advanced manufacturing processes and materials, future low-income homes can be customized to meet a homeowner's space, energy efficiency, and aesthetic preferences.
"This project gives us a real possibility to achieve something that has eluded us to date, and that is the speed of production, to be able to mass produce in a speedy way housing. The idea that we can create housing units in a fraction of the time with a fraction of the workforce —is an efficiency that we've never experienced before. It's going to stretch our precious state and federal resources exponentially, and most importantly, provide — quickly — for those most in need in our state," said Daniel Brennan, director of MaineHousing.
3D-printed houses are moving at a different pace over in Austin, Texas. One of the nation's largest homebuilders, Lennar, is partnering with ICON, a 3D printing company, to develop the project. Lennar was an early investor in ICON, which has printed just about a dozen homes in Texas and Mexico. The Vulcan, an enormous 3D printing machine first introduced at Austin's SXSW, is forcing out 100 three- and four-bedroom homes with less labor staff needed. These homes will go on the market in 2023, starting in the mid-$400,000 range.
"The promise of robotic construction is a promise of automation, reducing labor – therefore reducing labor costs," said ICON co-founder Jason Ballard.
3D homes are more energy efficient and studier than wood. According to a report by NBC, they are four times above the regulatory code for resistance to various elements like wind and water. ICON's specially formulated cement forms walls resistant to water, mold, termites, and fire damage. Strength and durability were a testament to an ICON home in Mexico that withstood a 7.4 magnitude earthquake in the summer of 2020.
It will be exciting to see how these cost-effective homes spread nationally and add to existing housing supply.