Thrive Senior Living
By Nik Edlinger on Nov 20, 2019 in People
How do you effectively track your sales activities? You got to make it fun, says Nicole Moberg, chief sales officer for Thrive Senior Living.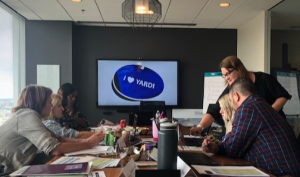 Based in Atlanta, Thrive Senior Living operates more than a dozen communities across eight states and Washington D.C. Over the past decade, they've worked to redefine what senior living stands for, and they've dedicated themselves to building meaningful relationships with their residents.
Nicole recently spoke about her team's experience with Yardi Senior CRM. They've been using the solution to attract, nurture and convert leads in creative ways. Part of their approach includes a daily event they call "Party With Yardi."
Now, I know what you're thinking. Drinks and dancing are the key to more move-ins? Not quite.
For Thrive, Party With Yardi is just a fun, tongue-in-cheek moniker that lets the sales team know it's time to sign in to Yardi and get down to business. It's when sales team members prospect and follow-up with leads, which keeps the team on task and Senior CRM up to date.
"We protect the hours of 9 a.m. to 3 p.m., and our sales team does time blocking every day," said Nicole. "The whole community knows during those hours, you're in Yardi following up on prospects. We even hang something up on our doors so everyone knows that is a time of no interruption."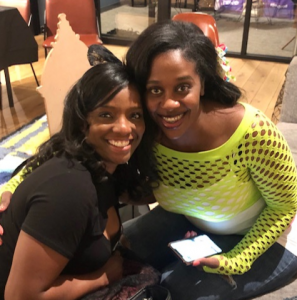 Thrive has also developed its own creative follow-up cadence to boost numbers. "It was built by 'those closest to the work,' the high-performing sales team members," said Nicole. "The team follows this and enters their info in Yardi."
Once a sales team member has keyed in what they've done with a lead, they're not finished just yet. Senior CRM won't let them move on or close out the record until they've planned another action, communication or activity – a feature for following up that Nicole appreciates. "That was a core CRM requirement for me, because you always need a next step," she said.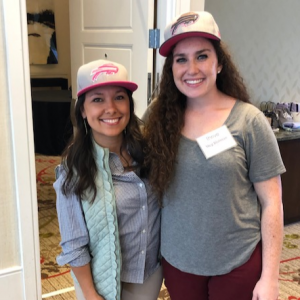 On the leadership side, the real-time information gives Nicole a clearer view into the business. She doesn't have to wait to figure out what's going on with a particular community or prospect, because she can go right in and see it. Senior CRM has a full range of analytics that Nicole runs, including move-ins and move-outs, tours, lead scores and source types.
Nicole also has her sales team pull their data themselves and submit weekly reports. She calls it "intentional visibility," and it's a way of strengthening accountability across the team. Nicole uses the reports as opportunities for coaching conversations as well.
Want to learn more about how Nicole and her team streamline their sales cycle? Watch the on-demand webinar "Staying Competitive: The Key to Capturing Quality Leads and Increasing Occupancy." While you're at it, be sure to grab a copy of the CRM for Senior Living ebook to explore more effective ways to grow your communities.