Tamm Sharper
By Katrina McDowell on Sep 4, 2023 in People
Yardi staff make essential contributions to property management clients worldwide. Today, meet Tamm Sharper, a Voyager Client Success residential TX 2 team consultant for special projects in the Dallas office.
Meet Tamm Sharper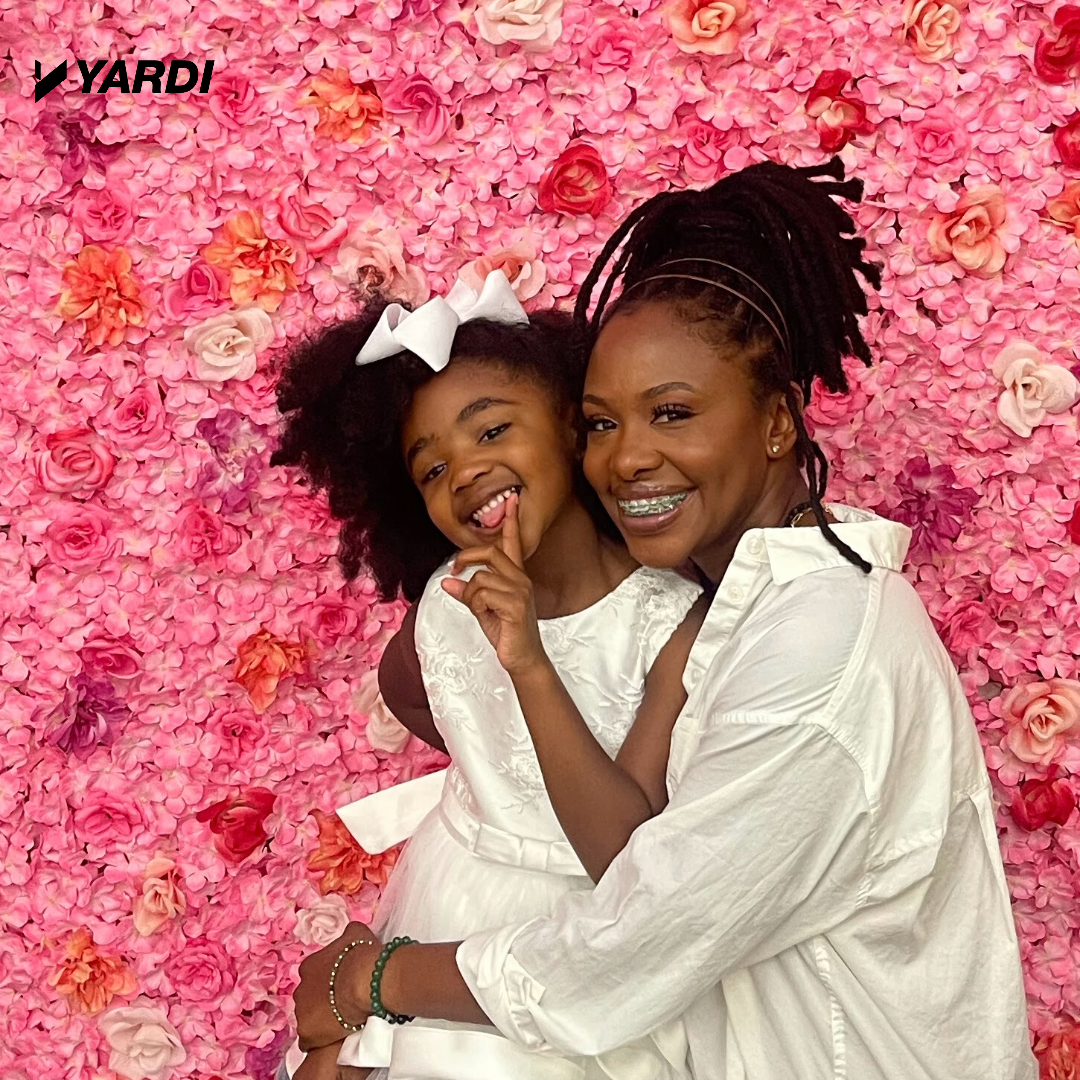 Tamm Sharper has been working for Yardi since December 2014. Sharper works on projects from the Voyager Client Success and RentCafe Client Success Texas teams for existing clients. From complex and sometimes expedited implementations to At-risk client specialty projects, she has a variety of opportunities to build relationships with clients during their Yardi journey.
She works with clients to analyze pain points and devise a course of action, whether goal-based or time-specific, to alleviate the issues they experience daily. Sharper conducts on-site training sessions and business process reviews to optimize Voyager/CRM to give the client the most value.
She also mentors colleagues and newer Yardi employees going through the N.E.S.T program by showcasing the culture of Yardi, conducting trainings and assisting with cases.
Strategizing Stellar Results
Sharper says, "I like to call myself 'the fixer!'"
Sharper enjoys having a client come to her at their breaking point and her being able to strategize and develop a plan to get them back on track. At the project's close, she feels there's nothing more satisfying than having a client smile and express gratitude for all the hard work they've accomplished.
"There's just something special about reviewing all the objectives we set out to accomplish and getting that confirmation of satisfaction from the client! Also, it's heartwarming to know that I've made a difference in client retention when we see the numbers during corporate updates," shares Sharper.
Sharper appreciates Yardi's transparency since the early days of the pandemic and that Yardi is always there to contribute when help is needed.
"It's amazing to hear of all the innovation and strategic movement happening in the background from visits by Mr. Yardi and our vice presidents. I take great pride in knowing that I work for a company that doesn't only talk the talk but certainly walks the walk where humanitarian efforts are concerned," says Sharper.
Sharper also appreciates the teamwork and cross-team collaboration at Yardi. She's built valuable relationships with colleagues worldwide because of the team culture.
"I think John Pendergast and Akshai Rao hit the nail on the head when they mentioned that we need to find a way to be more seamless between teams to reach the ultimate goal of providing world-class customer service," Sharper said.
Sharper thinks Yardi is a great place to grow and offers experiences for opportunities to elevate.
"I've found that Yardi has been excellent in keeping up with industry ebbs and flows, and I have never felt that job security was in jeopardy. The company is innovative and effectively proving itself as a leader in the property management/technology world," shared Sharper.
Yardi is hiring globally! Interested prospective employees can explore opportunities on the Careers site.
Devoted Mom
Outside of Yardi, Sharper is a devoted mother to her six-year-old daughter and enjoys creating positive experiences and memories with her in Dallas and across the globe. She is a volunteer with her daughter's scout troop and is involved in the PTO program at her school. When she is not meeting her daughter's demanding schedule, she likes to keep herself mentally and physically healthy with fitness, yoga, tennis and weightlifting. She loves brunch with friends and having a picnic on lovely days. She's also a huge NFL football fan.
"I have a bucket list item to visit every team's stadium at least once. That also includes the international game sites! Maybe I'll run into other Yardi employees one day," says Sharper.
Learn more about the dynamic members of #TeamYardi on the People page.