Sy Pham
By Katrina McDowell on Nov 7, 2023 in People
Yardi's global offices make essential contributions to property management and investors worldwide. Today, meet Sy Pham, associate technical manager on the Voyager Client success team out of the Santa Ana office.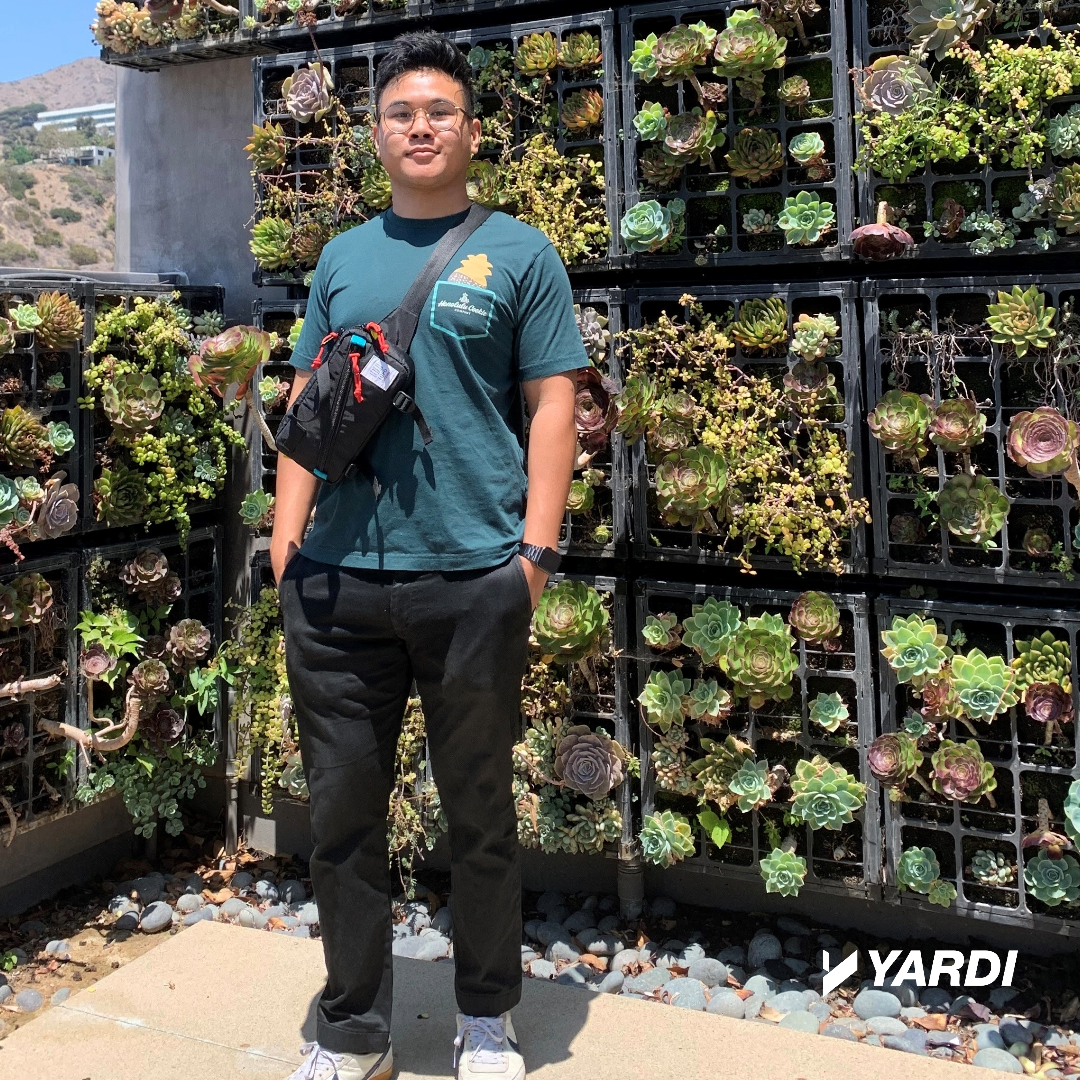 Meet Sy Pham
Sy Pham just marked his first anniversary at Yardi in August. He has a passion for problem-solving and working with clients, so he's greatly enjoyed this role. Pham wanted to work for a company where he could tackle complex problems but work with clients using Yardi's products so he could see the impact he was making.
"The last year with Yardi has been everything I've been looking for in a company," says Pham.
Pham spends his hours on client calls and training. When not on calls, he is researching questions that came up or preparing for the next call. He also regularly meets with his team to strategize on problems or do team-building exercises, making his experience at Yardi remarkable.
Problem-solving Skills
Working with commercial clients has been a challenge for Pham yet rewarding. He enjoys the people at Yardi, both internally and client-facing. He finds Yardi as a workplace that challenges him with tough problems, but the people he has met along the way make it all worth it.
"I have never experienced a work culture so dedicated to helping clients and each other. It's been fun collaborating with individuals from different teams and being able to solve problems together. I love how I can introduce myself to anyone and ask if they can lend a second opinion on a difficult case. The overwhelming support I always receive is inspiring. I hope one day I can lend a hand to the new folks that join like others has done for me," said Pham.
In his personal and work life, the people at Yardi have inspired Pham to become a better person. He is continuously growing, which brings him a sense of perfect work/life balance.
"If you are passionate about problem-solving and love building relationships, this is a great career to pursue," Pham shares.
Yardi is hiring globally! Interested prospective employees can explore opportunities on the Careers site.
Food Enthusiast
Outside of his work at Yardi, Pham enjoys spending time with loved ones. He loves walking with his three dogs: Elon, Maru and Craig. Pham enjoys playing pickleball with friends and spending time playing Pokemon Go. He also loves music and travels countrywide, seeing different artists play. His next goal is to go out of the country for a concert with friends.
"I enjoy food very much, and I beat a ramen eating challenge, eating eight bowls of ramen in high school," exclaimed Pham!
Learn more about the dynamic members of #TeamYardi on the People page.