Ralf de Graaf
By Katrina McDowell on Mar 7, 2023 in People
From the Yardi Amsterdam office, meet Ralf de Graaf, senior manager for European Yardi services. His primary role is managing services teams during the implementation process and providing ongoing support for the European residential sector. Yardi's EU product focus includes clients in both the Build to Rent (BTR) and student housing.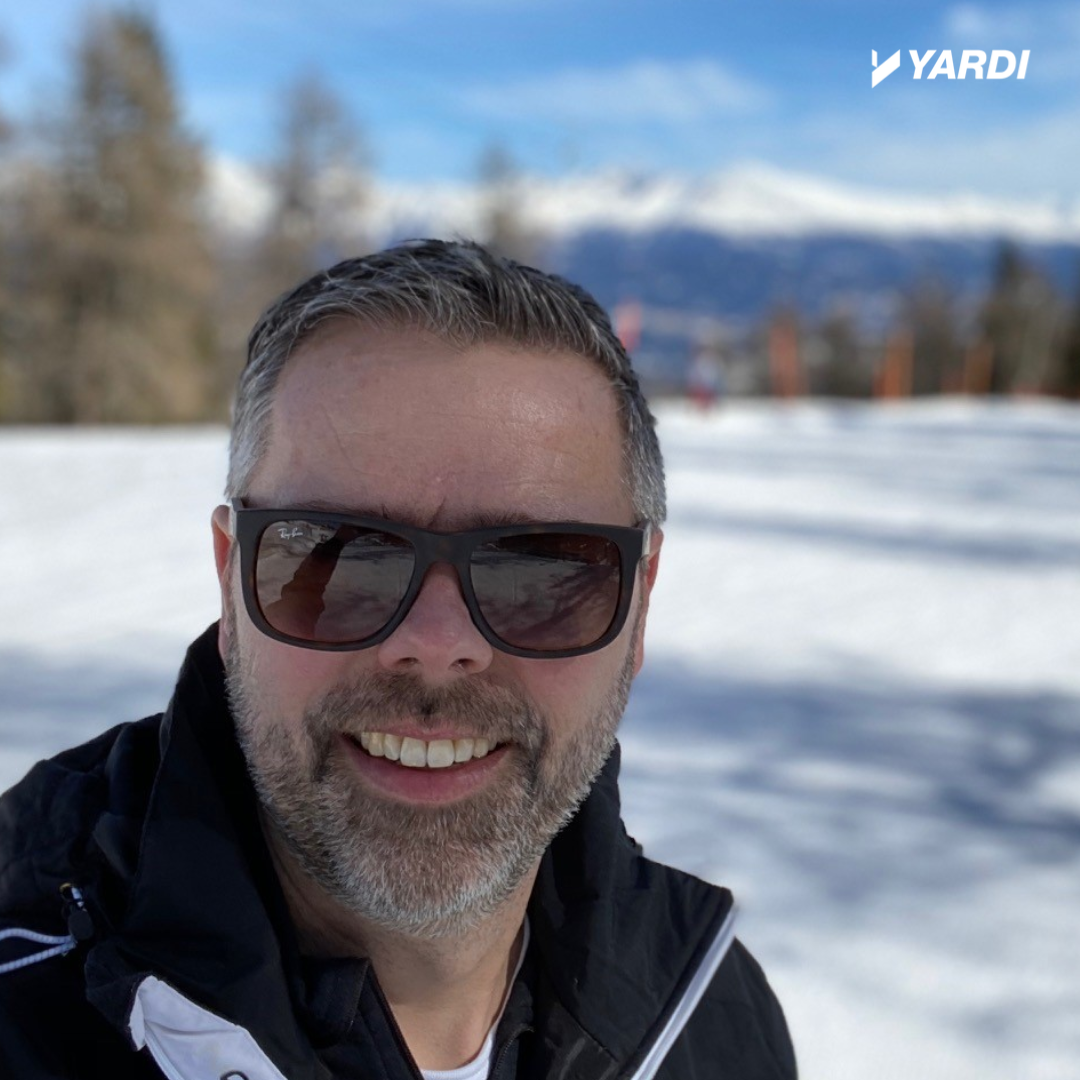 He has spent over 25 years in finance, working with top financial companies such as Ernst & Young and Deloitte. de Graaf's experience includes roles in finance management, outsourcing, platform management and operational leadership. With extensive knowledge in finance, de Graaf's second hat at Yardi is overseeing Yardi's international standards and compliance efforts.
"In this role, I work with a small team based out of our Amsterdam office in close partnership with our programming teams and the various client service teams to help our clients meet local compliance in many European countries. The structured approach we have established towards the topic really helps to respond to rapidly changing laws and regulations across the European continent," de Graaf said.
He also works with the European translation team on initiatives to improve and deliver language capabilities across many products. "With the clear connection of the topic to the value we bring with our consumer-facing products, such as RentCafe in the residential segment, working on this topic is strategic to us," de Graaf shared.
Amsterdam YASC
In 2017, de Graaf decided to pursue a career change and talk to key industry contacts. "I visited YASC in Amsterdam. This was a good moment to talk to some of the Yardi people I had the pleasure of working with for a long time, some of them already since 2004 when Deloitte became one of the first clients of Yardi in Europe," he recalled.
That was the start of several follow-up meetings with Yardi EU executive leaders Ronald Weevers and Neal Gemassmer, exploring the option of moving to the other side of the table as a member of the Yardi team.
He soon joined Yardi a year later when the residential sector was starting to mature in the United Kingdom. He took on new clients who moved to partner with Yardi and achieve operational excellence. The result was a true multi-country and multi-faceted platform in which relevant stakeholders work closely together. Yardi's international residential portfolio continues to grow.
"It's been hard work, and it still is, but at the same time, it is very exciting and rewarding to work with the best people and great clients to get there. The essence of what makes it worthwhile is that with a team of people constantly and fully focused on getting it right, you can achieve everything," de Graaf said.
Adventure seeker
De Graaf loves to spend his time outside the office with his partner, Marije and their two boys, Hidde and Sven. "Seeing them grow up, observing how they find their way, is the most rewarding thing in my life. We often find ourselves surprised by how much we learn from them; hearing their perspective on things is sometimes enlightening and even comforting ('Daddy, I think I would really like to be your client!')," shared de Graaf.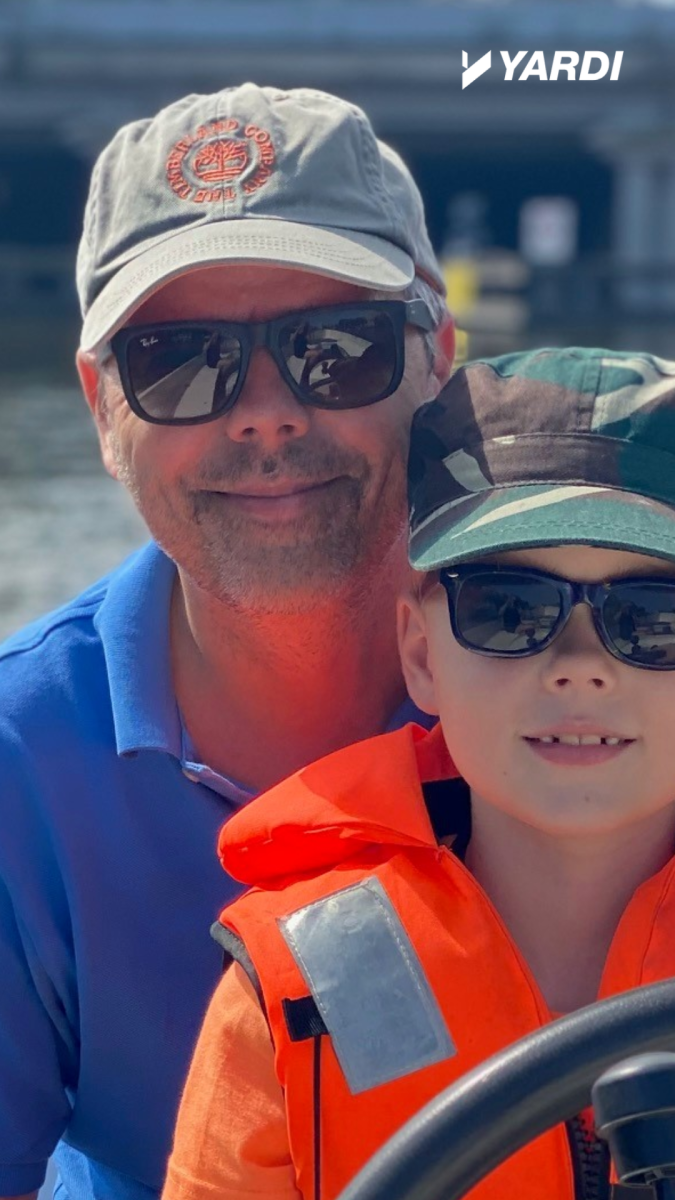 The happiest days are spent around Amsterdam in a boat and enjoying the amazing views of the city where de Graaf was born. When the family vacations to the mountains, he enjoys being in the snow and slopes together, seeking adventure, exploring new ways, caring for each other if one falls, and enjoying lunch in the sun.
This brings him to why he likes working for Yardi: "Having fun while finding new ways, continue to work on your technique, effectively work together, play the role you play best, and help each other when needed."
On the slopes, his main task is to guide his sons and pick them up when they fall, but he is still fully aware that they will outrank him with their skiing skills in a few years.
"And that is exactly how it should be. The generation after us will be better than we were. Young talent joining Yardi has the wonderful opportunity to grow and seek their direction within the organization. Meanwhile, Yardi leadership will mentor, guide and train where needed. I am proud to be able to be in the position to do just that!"
Yardi is hiring globally! Interested prospective employees can explore opportunities on the Careers site.
Learn more about the dynamic members of #TeamYardi on the People page.