Nick James
By Katrina McDowell on Mar 4, 2023 in People
Let's go to the frozen tundra of Saskatoon, Canada for our latest Team Yardi profile and introduce Nick James, senior analyst in cloud services.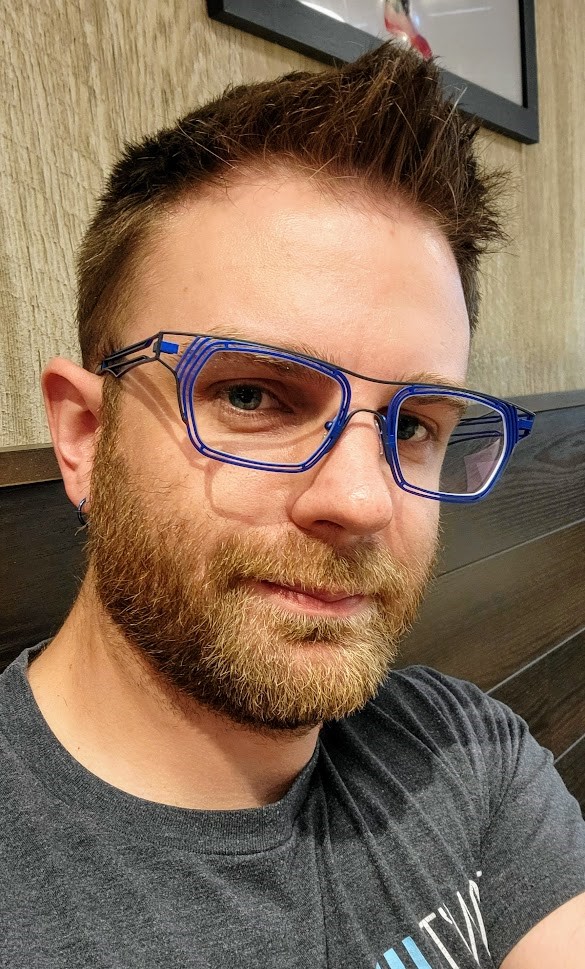 Meet Nick James
Nick James has been with Yardi since 2010, when he was part of the Point2 acquisition. James is at one of the coldest Yardi offices in Saskatoon, where temperatures can get to the low -40s in the winter.
James' work revolves around keeping malicious emails out of Yardi's IT system and ensuring that the outbound emails sent from Yardi employees and platforms have the best possible chance of being delivered to the receiver's inboxes, not to junk folders. Both areas involve hands-on technical work and communication with various teams to develop processes and procedures.
"When I am not working on those things, I am working on security awareness initiatives with some other security team members. That includes everything from sending our regular security training to broader initiatives like Cybersecurity Awareness Month activities every October," said James.
Leading-edge betterment
James appreciates that Yardi is an organization that cares about employees and clients.
"That focus on people is one of the things I love most about working at Yardi." James continued, "I get to work on things that interest me where I can see a tangible impact. Yardi has also allowed me to grow and learn in my role, so I always feel like I am moving forward."
He wants new hires in Canada and globally to know that Yardi is an employer that cares about employees and has a lot of internal growth and development opportunities.
Yardi is hiring globally! Interested prospective employees can explore opportunities on the Careers site.
Train displays
Beyond hobbies such as video games (Dungeons and Dragons) and reading, James volunteers with a local group that maintains elaborate model train displays at a local museum. The museum itself is focused on preserving and recording the development of its province, such as the main train display, which represents part of the province's railway during the early part of the 1910s.
"Along with another Yardi employee, who is also a member of the group, we are currently working to modernize the control of the display using Raspberry Pi's while preserving the look and feel of the display itself, which made its first voyage back in 1993," said James.
James would like everyone to know that the bookcase that is displayed behind him on Zoom calls is, in fact, real, and he is happy to discuss its contents at any time!
Learn more about the dynamic members of #TeamYardi on the People page.