McCormack Baron
By Erica Rascón on Feb 7, 2017 in People
A leading property management company requires a software company that is able to accommodate the management of its developments. McCormack Baron turned to Yardi property management solutions to facilitate growth and improve efficiencies across its diverse portfolio.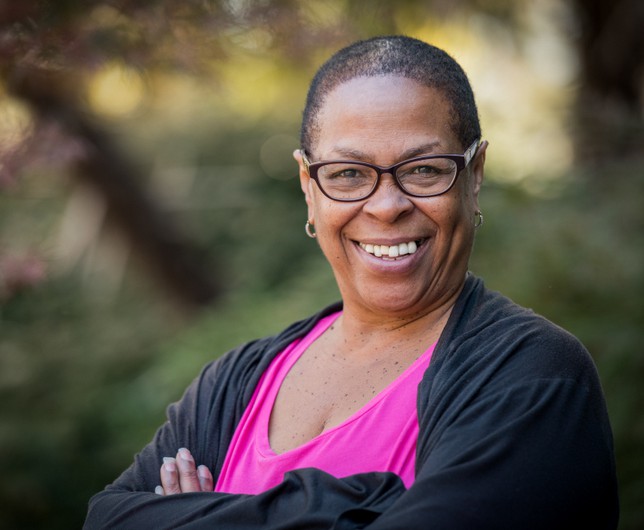 Yardi Voyager
Project Manager Karen Pruiett has been with McCormack Baron for nearly 30 years. She ushered her company through its first Yardi Voyager® implementation in 2004. Since then, she has seen McCormack Baron flourish and adopt new Yardi software to meet its needs.
"We chose Yardi Voyager because of its excellent accounting background and the property management capabilities in the software," says Pruiett. "We looked at different companies and you guys have the best accounting background. Also, the number of property types that you all support is amazing. That was a necessity for us."
Yardi Voyager is a web-based platform that enables clients with larger portfolios to smoothly manage operations. It is ideal for clients like McCormack Baron that manage a spectrum of properties.
With Voyager, McCormack Baron executes leases, runs analytics, and issues innovative resident, tenant, and investor services. The software automates workflows and permits controlled transparency that enables the firm to collaborate with greater accuracy and efficiency.
"Voyager has definitely improved our efficiencies," Pruiett says.
Yardi PAYscan
Pruiett recalls notable savings with Yardi PAYscan™, a Voyager ancillary product that automates invoice processing.
"PAYscan has totally saved our lives. We were doing a lot of manual invoice processing. Now that we can scan our invoices into PAYscan, it's absolutely wonderful to have the image attached to the invoice, especially for auditing purposes." Before PAYscan, the accounting team had to dig through file cabinets to find invoices during audits. Now, auditors receive limited access to PAYscan and they are able to pull images of invoices in an instant.
Pruiett inhales deeply, "Oh my gosh. With PAYscan, we're definitely saving hours. We're saving about 15 hours per week."
Yardi Marketplace
Managing invoices and purchase orders for onsite expenses has also become simpler since McCormack Baron applied Yardi Marketplace™. The Marketplace standardizes supply purchases by providing access to more than 1 million MRO products that are competitively priced and easy to order.
By tracking orders through a single source, the firm has improved visibility into spend and enforcing compliance within the organization.
Pruiett explains, "The benefit of the Marketplace for us is that it forces our staff to use Purchase Orders, which they definitely didn't do." She laughs, "It's really nice because you can roll the PO right into an invoice."
Orion BI
McCormack Baron has also implemented Yardi Orion ® Business Intelligence to help owners and managers supervise and improve business performance. Orion BI features more than 200 built-in key performance indicators, as well as the ability to create custom KPIs. These tools result in flexible reports and dashboards that provide a 360-degree view of the organization.
"We have Orion and I love it! I absolutely love it. We have rolled it out to area managers and above," says Pruiett. "It's eliminating paper and it's in real time."
Orion's real-time reporting gives decision-makers instant access to the most recent data. The system's mobile accessibility adds convenience.
To organize the data, Orion users create custom dashboards.
"We just upgraded to version 10 of Orion which gives you the ability to add different information to one tile and not have all of this real estate on one screen," says Pruiett. "It looks clean, yet we have a multitude of reports that we can run and access. It's easier to navigate through data. It has definitely increased efficiencies for us.
Yardi eLearning
McCormack Baron continues to grow, managing developments throughout the continental US and Puerto Rico. To keep staff up-to-date and promote consistency across offices, McCormack Baron will issue Yardi eLearning to train staff on the upcoming Voyager 7S upgrade in April 2017.
With eLearning, employees have access to on-demand training through a convenient online platform. The company can continue to grow without slowing down.
Pruiett says, "We currently do manual Yardi trainings bi-weekly.  This training is four hours a day, four days a week. That takes up a lot of time.  Right now, eLearning will reduce the trainings but we are looking forward to eliminating manual Yardi training altogether.  We are definitely looking for the benefit of our staff members being in their offices and taking eLearning or being at home, even."
For more than a decade, Yardi has supported McCormack Baron through innovative software that maximizes efficiencies, cuts costs, and improves reporting. It is a relationship that mutually encourages progress and exploration.
"You guys are amazing. You all have been amazing," says Pruiett. "I've worked with a multitude of people and it has been a wonderful journey."