Marcus Rutherford
By Katrina McDowell on Feb 16, 2023 in People
Marcus Rutherford, a senior corporate trainer in the Yardi Raleigh office, has worked at Yardi for eight years. He started as a technical account manager, then transitioned to his current role as a senior corporate trainer.
"Most of my days are spent introducing new employees to our company, culture, and products. As a corporate trainer, I train new employees on Breeze, accounting, residential, commercial, and system administration training on Yardi's flagship program Voyager," said Rutherford.
When Rutherford is not training new employees, he is training himself on topics, working on various candidate certification programs, and reviewing Aspire courses as a subject matter expert before they are released.
Foundation development
Rutherford enjoys being one of the first people new employees meet during new employee training.
"I pride myself in being a model employee and strive to give every new employee a great foundation to grow from within their new job role at Yardi," shared Rutherford.
Teamwork collaboration is something that Rutherford appreciates that Yardi strongly promotes. The corporate training team achieves so much working as a team rather than individually. "As Gestalt would say, 'The sum of the whole is greater than its individual parts,'" he quoted.
Rutherford also enjoys being invited to present at industry conferences.
"My last presentation was for the IRO Summit, where I presented basic accounting for property managers. The recording made it to Yardi's YouTube channel and has 13,000 views and counting!"
See his presentation here.
For a new hire seeking employment at Yardi, Rutherford describes Yardi as a great organization to join.
"Yardi is a place where you are rewarded for sharing your knowledge with others around you. When in need, a coworker is one call or message away to assist. If you're a person who thrives on learning something new daily, Yardi is the place for you! Eight years later, I'm still learning daily," enthused Rutherford.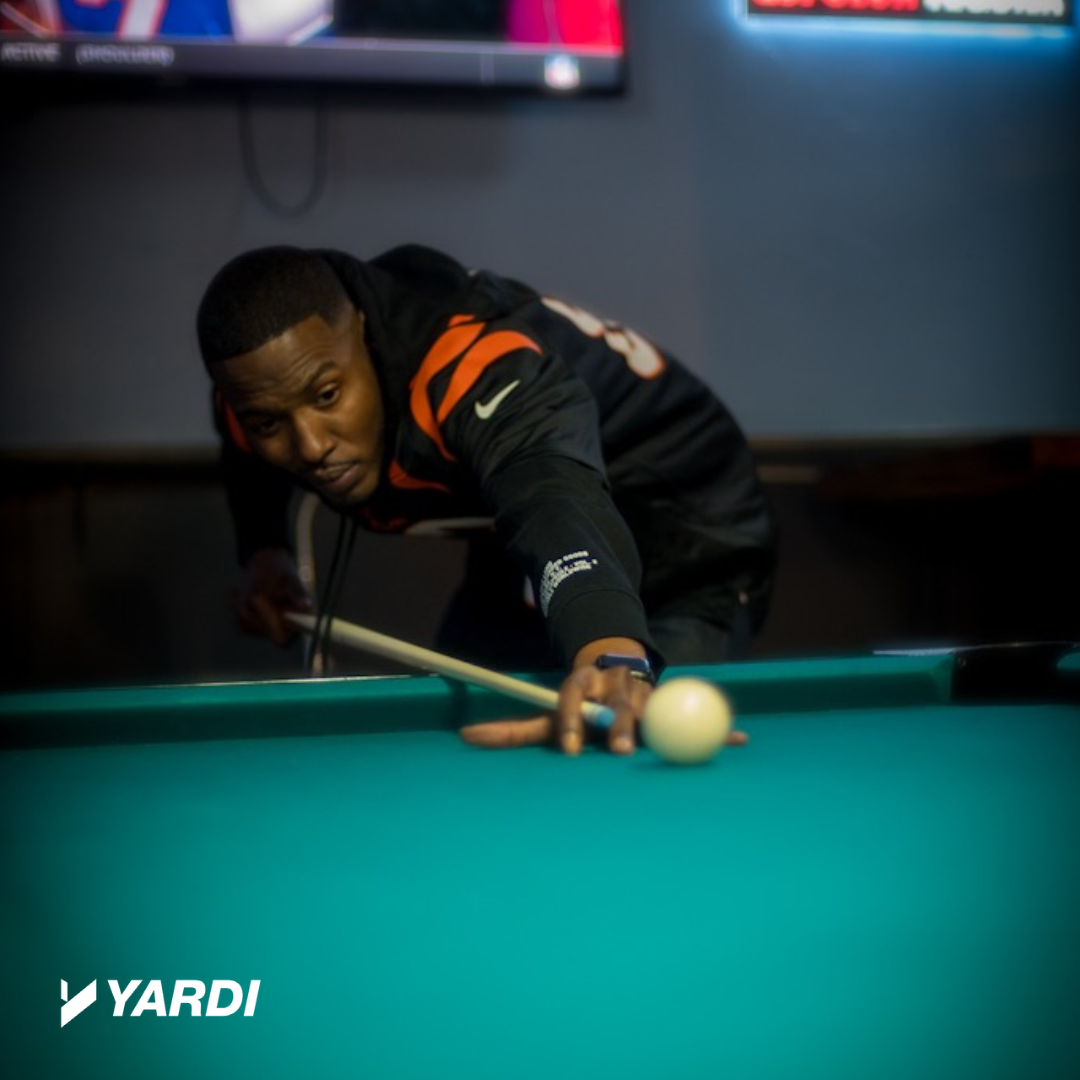 Yardi is hiring globally! Interested prospective employees can explore opportunities on the Careers site.
Recreation energy
When Rutherford is not in the office, he enjoys traveling, skating, and spending time with his two dogs, Ace and Sebastian. He recently picked up a new hobby of shooting pool. As a kid and until graduating high school, he was a competitive swimmer and trained in tap dancing.
Learn more about the dynamic members of #TeamYardi on the People page.