Leeana Bari
By Katrina McDowell on Aug 21, 2023 in People
Yardi's global offices make essential contributions to property management and investors worldwide. Today, we introduce you to Leeana Bari, a senior technical account manager for RentCafé Resource out of the Dallas office, a part of the Texas Practice 6 team.
Meet Leeana Bari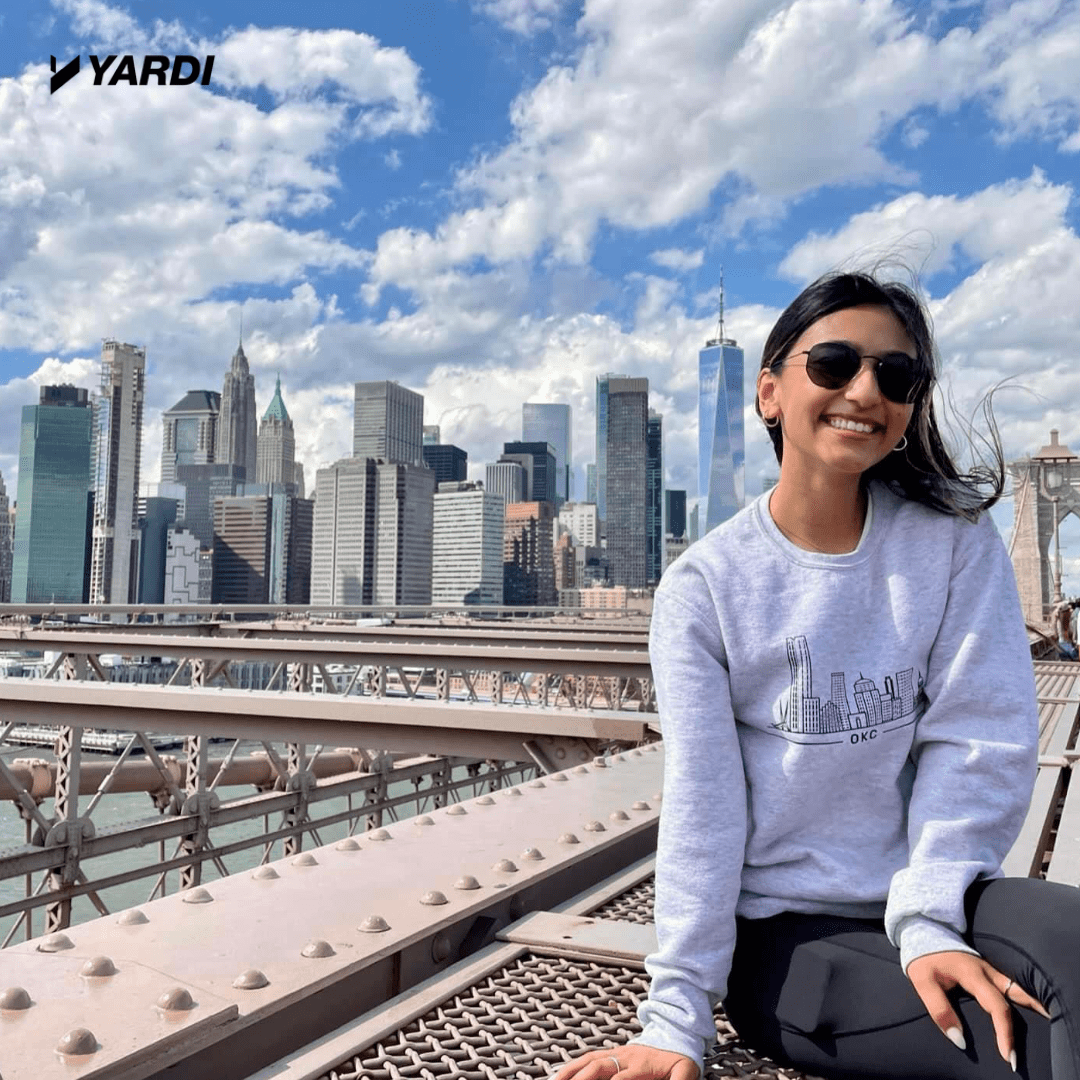 Leeana Bari has been with Yardi for five years after graduating from the University of Oklahoma, her first job out of college. Bari spends her workdays keeping clients as happy as possible. Fulfilling the Yardi mission statement, taking care of clients and being dedicated to them, ensuring they are all responded to promptly. She also values positive reinforcement for her peers and colleagues.
"I am a queue watcher because I love seeing the queue go down and sending a 'good job team' message from time to time in our team chat to shine a light on their hard work being seen because some weeks it gets tough," says Bari.
Working in the office has allowed Bari more human interactions since the pandemic made everything virtual. She enjoys walking around, joining conversations, and playing ping pong in the breakroom. She finds working from home can lead to burnout with minimal breaks, so when working at home, she is mindful of her time and does a quick 10–15-minute workout to get the blood flowing.
"I believe it's important to incorporate times to step away from the computer to refresh your mind, especially if you're stuck on a case," Bari shares.
Cultivating Bonds
Bari appreciates all the people she works with at Yardi. She has never felt that she couldn't be herself, which makes the work environment enjoyable. The professionalism and involvement of managers and team leads in the Dallas office encourage success and growth within Yardi.
"The environment is professional, but one thing I absolutely love about Yardi is that I always felt and continue to feel like I can be myself in and out of the office," shared Bari.
She wants new hires, especially those right out of college, to know that Yardi's company culture makes a big difference. Knowledge is shared daily, which makes working with clients that much easier. Yardi encourages diversity, inclusion and growth, making it easy to connect with peers and enjoy work each day.
"The recruiters at Yardi have done an amazing job at finding knowledgeable people with the awareness and soft skills to ensure the work culture meets all requirements of our motto," said Bari. She continues, "I've absolutely loved working for Yardi! I've made life-long friendships and couldn't have imagined or asked for a better first job!"
Yardi is hiring globally! Interested prospective employees can explore opportunities on the Careers site.
World traveler, dancer and pro wedding guest
Bari spends her time outside of the office traveling with family and friends. Her parents immigrated to America from Bangladesh, so travel has been super important to them to connect with family. Bari was able to experience traveling to foreign countries and even within the States as a child, opening her eyes to what is out there in the world. She also has been swamped attending several weddings within the past few years.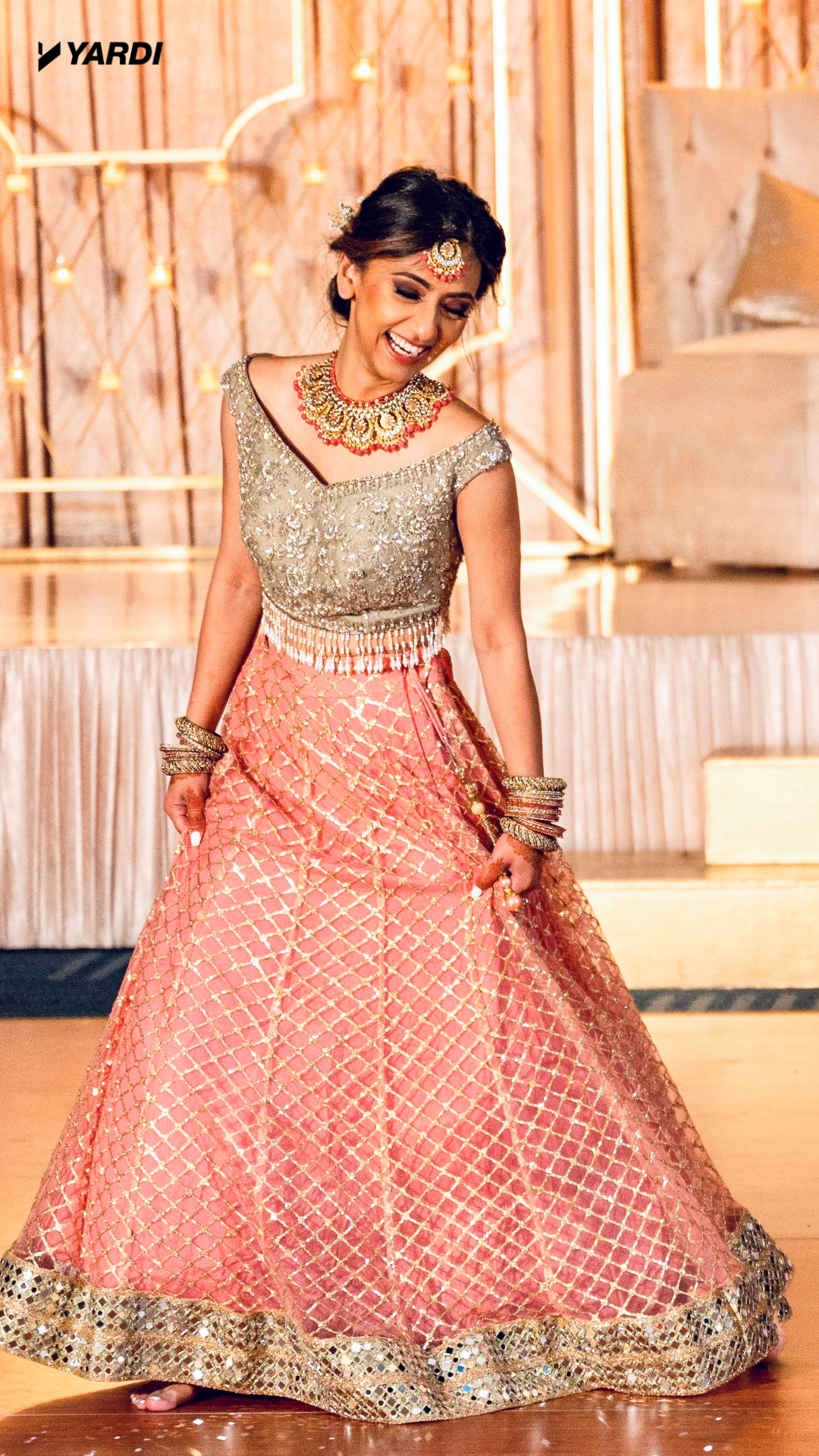 "In 2022, I attended nine weddings. I am on number three of six for 2023 and have six already on the calendar for 2024! Celebrating my friends brings the utmost joy to my life – however, if you've ever attended a Desi wedding, you know a gal is running out of outfits," Bari exclaimed!
When she is not attending weddings, Bari enjoys dancing. Dancing has always been a part of her life. She believes it soothes the soul. Some of her best years were on a dance team in college, and she cultivated strong friendships she still has to this day.
"It is amazing to me to see how everyone brings their own personality and flow to the dance; however, we're all able to mesh and flow in sync as a team. I tell anyone I meet there is no such thing as a bad dancer – everyone is just talented in their own way," shares Bari.
Learn more about the dynamic members of #TeamYardi on the People page.