Intuitive Integration
By Cutright Elizabeth on Oct 11, 2017 in People
With 30 senior living communities across six states, Merrill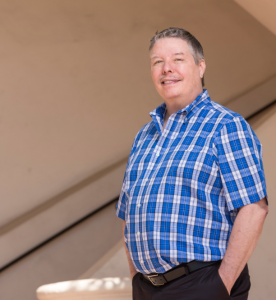 Gardens provides a lifestyle approach to senior housing that's unique to each locale they inhabit. By designing each community with characteristics unique the area in which they reside, Merrill Gardens creates a comfortable and welcoming environment for residents so they can relax and feel at home.
"We take great pride in the fact that we spend a lot of time making sure that our communities, especially the senior side have a place to live that is like a home," says David Wiedeman, Business Systems Analyst for Merrill Gardens. "It's a place you want to be. With activities integrated into the community, our residents aren't living on an isolated island but are going to events and participating in clubs and other activities. This keeps everyone active and connected."
Making the switch to an integrated platform allows Merrill Gardens to avoid missed billing opportunities and increase revenue.
Previious a CFO for a property management company, David was once a third party consultant for Yardi. When Merrill Gardens began implementing the Yardi platform, David and his team worked side-by-side with Yardi to ensure the switchover went smoothly.
"If you have the vision of what you want, Yardi can build it," says David.  "Yardi has a good knack of hiring people who are really good in their fields, they are specialized but can also be creative and help us meet our needs across different channels, including the residential and senior sides of our portfolio."
As part of his role as Business Systems Analyst, David spearheads software infrastructure and administration for Merrill Gardens, overseeing all Yardi modules as well as software implementations throughout the company. A big supporter of the single stack solution, David feels Yardi provides an unmatchable combination of affordability, adaptability and ease of use.
"Merrill Gardens needed a product they could expand upon," explains David. "There was a need for a technology-driven product able to move the company forward by improving efficiency and providing a cost-effective solution. Yardi fulfilled all those needs."
Early results: increased revenue, reduced costs
Using EHR improved the company's assessment functionality by providing detailed service plan itemization that allows a complete review of care charges. Having all the services documented made it a lot easier to justify the costs. By combining EHR with Yardi Voyager's accounting oversight and real-time data management, Merrill Gardens has been able to positively impact billing revenue, and the company expects that to continue.
"Having a single stack solution has solved all of these problems," says David. "Yardi has saved us a huge amount of money. We estimate that to get a check out the door used to cost us $6 per check, but with PAYscan our costs have been reduced to only 50 cents a check. We also have improved accuracy, and CHECKscan has removed the liability of physically taking the check to the bank, which is also a huge benefit for us."
"PAYscan and CHECKscan are both great additions to our business management," says David. "We can now process and run checks more efficiently at a lower cost with fewer errors."
Expanding Capabilities
The Yardi senior living suite allows Merrill Gardens to take advantage of the latest technology while also modifying the software to meet specific community or portfolio needs. Merrill Gardens can use the software's detailed reporting options to track business operations and ultimately make more strategic investment decisions.
"Yardi allows us to see a snapshot of our entire operations," says David.  "The integration and reporting have been stellar. The product allows investors to view ownership percentages and track investment management. David is looking forward to adding additional Yardi products, including RentCafe Senior Living which he believes will help Merrill Gardens meet the needs of increasingly tech-savvy residents
"In my experience, seniors are becoming much more comfortable with technology," says David. "My mother is 86 years old and she's been using a laptop for the last ten years and now uses her phone for banking and other tasks. The online portal provided by RentCafe will help us expand our offerings to keep in line with this demand for auto pay and other online activities."
As the company expands through building acquisition and construction, Merrill Gardens knows that Yardi is ready to support their growth. Being able to just add new buildings to Yardi allows them to streamline their expansion strategy. It also provides Merrill Gardens with the capacity to expand offerings confidently because assistance and support are always available.
"Yardi has always been really receptive to our feedback. As a company, they have been a great partner for us. I feel like I am always heard and supported by Yardi, which benefits greatly because it helps us focus on what really matters, our residents and our communities."