Herbie Germain
By Leah Etling on Jun 7, 2022 in People
In eight years at Yardi, Herbie Germain has built a successful career helping the company's investment management clients and nurturing new talent on his team.
The Long Island resident is the Consulting Practices Manager for the Investment Management (IM) suite, a platform that delivers users investment accounting, performance measurement and financial reporting capabilities.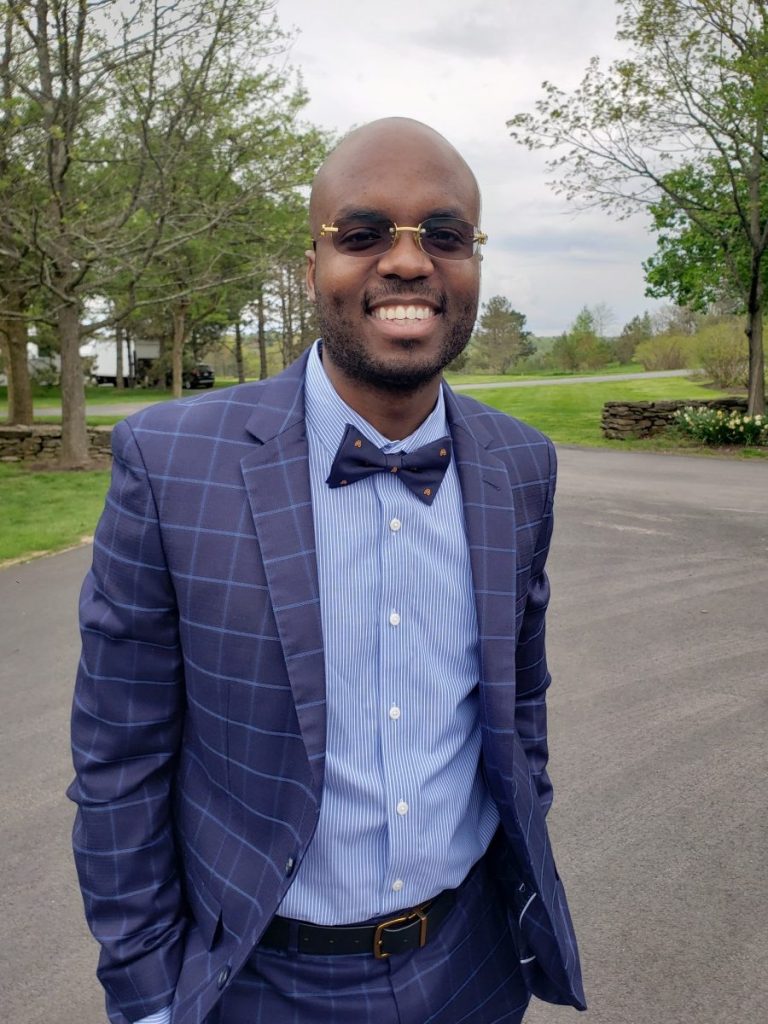 "Yardi's IM system is extremely capable and presents many opportunities to automate complex processes," Germain noted. "I love being able to show clients how at the click of a button they can eliminate a huge amount of manual work. Seeing their eyes glow and hearing them say 'Oh wow. This is great,' is always a wonderful moment."
Read on to learn more about Germain's Yardi journey and his favorite parts of his role.
A journey of growth and expansion
Germain holds a master's degree in information technology from Capella University and a bachelor's degree in physics (as well as a minor in mathematics) from Syracuse University. He started his Yardi career in 2014 as a member of the commercial implementation team based in New York. Previously, he worked as an analyst for a small financial services software company.
"Yardi is the type of company where you'll get as far as you want if you're willing to put in the effort," Germain noted. "The corporate culture of the company is that we're all in this together."
Three years after he joined the company, IM expanded its support efforts to an East Coast-based team, which Germain joined as an account manager and then was promoted to consultant. The team continued to evolve, starting as a practice group, and then adding an IM client success team. When founding manager Marina Samothrakis relocated to Yardi's Toronto office, Germain had the opportunity to step into her role.
"I've now been the consulting practices manager for over three years. Today, we have both a formalized practice group as well as a client success team that mirrors the format of many of our Yardi commercial and residential teams. The goal is to continue expanding on the success that we've built and offering even more support to our IM clients," Germain said.
Today, his IM consulting practices team handles around 100 clients, a roster that continues to grow.
Fostering team growth
Germain currently manages five direct reports and says hiring and staff development is one of his favorite parts of his job.
"Over the years I've had many successful hires who are now thriving here at Yardi, and the team is growing. We're constantly hiring and trying to find new individuals that we think would be a great fit for the company," Germain said.
"I enjoy all aspects of my role, but I specifically enjoy working with our new account managers, and seeing their growth. They may come in with limited knowledge of real estate accounting or investment accounting. But as they learn more, they show tremendous growth and become more comfortable interacting with clients. You can visually see the growth."
He says that the most important characteristics for a new hire coming into the team are curiosity and a willingness to learn. He assesses the reaction of interviewees to see if they are interested in the complicated structures that make up IM's products and support infrastructure, as well as the types of questions they ask.
"I'm looking for those who have an inquisitive nature, are constantly asking questions, and are continually willing to take on ownership of projects and deliverables," Germain said.
A day in the life
In addition to staffing and supporting his team, Germain is actively involved in client assistance, as well as implementations, product development and staff training resources.
He meets three times weekly with his team as a group as well as one-on-one with each account manager to ensure that excellent support is being delivered to IM clients. During the meetings, goals are shared for the week ahead and the team reports on progress at follow-ups on Wednesday and Friday.
"Hopefully by Friday you've closed everything and whatever you did not close, that rolls into the next week and is added to Monday's list." The collaborative meetings allow for everyone to help each other out.
During one-on-one team meetings, "I get a status update in terms of what projects are open, any issues, talk about cases, we'll talk about bandwidth. It's essentially a health check for the account managers to make sure that things are going well."
"I also wear the hat of an account manager myself," said Germain. "That also involves looking at any documents or emails or solutions that have gotten from Pune. I am testing them and corresponding with the clients to ensure that they know that the fix has been deployed and it's ready to test on their side."
He also sits in on new client implementations to make sure that things are off to a good start. And with his existing clients, he schedules regular check-ins to make sure things are going well and the platform is working as expected.
"We talk about their utilization of the system and identify improvements that can be made. That usually results in a short list of items they wish to accomplish soon. Then my role is to find resources from my team to take on these projects."
Germain is also working with IM colleagues on a long-term project, a robust training page within Yardi's internal training system for new hires and ongoing learning.
"This is a multi-year project, and the product is constantly evolving. Investment Manager has new releases every couple months or so – we're updating our training to make sure that we're staying on top of it. My goal for this site is to have it be completely comprehensive for training of the entire product suite and products within it."
Germain is also heavily involved in the testing, presentation and project rollout of the upcoming Investment Accounting Manager, to both the Yardi internal team and clients.
"This Elevate base product will be the replacement for our current Voyager IM application. Being part of this excellent and dynamic team allows me to understand what our clients are looking for in our product and being able to work with the product team to get those requirements in. This is another aspect of my role that I enjoy," he shared.
With such a heavy workload, Germain shares a best practice he utilizes to stay organized: diligent calendar management. "I use my calendar heavily and tell my team to do the same thing. Blocks of time are dedicated to working on clients, as well as You know they're those side projects that are equally important for the overall health and growth of the team."
In addition to the Yardi corporate mission, his team has their own motto: "Working together and building success."
"They all know it by heart," he noted. "And that's the most important thing that I like about the Yardi corporate culture, that willingness to help you grow and give you opportunities to grow."
*
Interested in a career at Yardi? Find current openings across all offices internationally here: https://careers.yardi.com.