Contributing in Canada
By Erica Rascón on Sep 18, 2021 in People
When it comes to teams, families and communities, communication is a key factor for success. In-person and virtual soft skills are steadily growing in importance. Yardi team member Meherzad Bakht is teaching youth how to embrace a healthy lifestyle and improve their virtual communication skills. Simultaneously, he's honing his own soft skills and furthering his career.
Overcoming challenges with tech
Bakht is a Yardi Voyager sales representative based in Toronto. He's celebrating eight years with the company. He began his career with Yardi because it brings together his "passion for real estate, sales and technology into one position."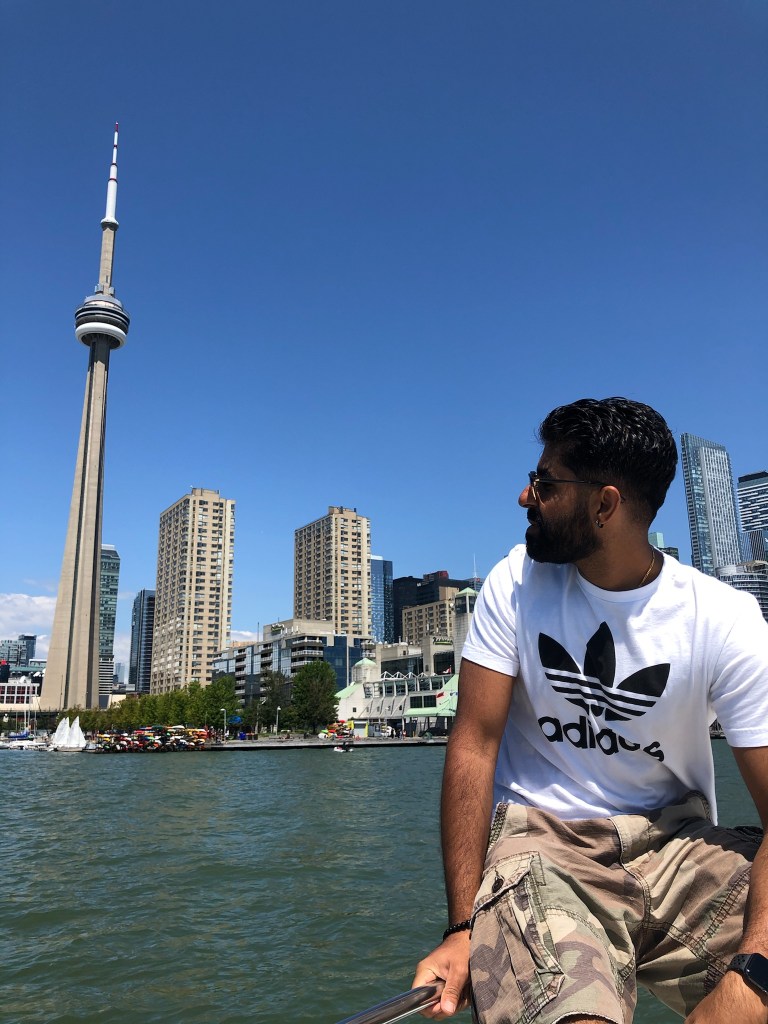 On a typical day, Bakht learns the needs and tech requirements of prospects and clients. He then aligns them with the best technology solution(s) to help them achieve their goals. Through his work, it's clear that he cares about helping people overcome challenges.
Game On!
Bakht expresses that care through community involvement. He volunteers with Greater Toronto Big Brothers, Big Sisters Game-On after school program. This virtual mentoring program is for boys ages 11 – 14. The youth learn the foundations for making healthy choices, such as physical activity, nutrition, and emotional intelligence through discussion.
"I knew I wanted to work with kids and give back to the community through mentoring," says Bakht. "Over the last several months, I have enjoyed sharing my experiences with these kids and just being a resource. This is something I didn't have when I was growing up and I know how important that could be in someone's life."
Join Bakht in supporting Big Brothers, Big Sisters by making a donation.
Bakht understands that sometimes, youth want to talk to someone who is outside of their immediate group of friends or family. The fresh perspective on past experiences and guidance is impactful at that age.
Bakht recalls one of his favorite activities, making stress balls with the kids. The organization sent the supplies to participants. Virtually, Bakht guided the kids in how to make the sensory tool using a water bottle, flour and a balloon. During the activity, they all chatted about what was on their minds.
"This was a really fun experience when we are actively working together and it was great to teach them problem solving skills," says Bakht.
He continues, "I actively worked on communication and listening. They really go hand-in-hand. Youth at this age can be easily distracted, especially in a virtual environment. We have to work on keeping them engaged and active. That's why creating the stress ball with them was such a great experience."
Mentoring offers transferrable skills
"My experience with Game On is a great way for me to get additional practice for collaborating with others, internally or externally, in a virtual world," reflects Bakht. "These are great skills to practice because as a senior account executive, I need to be able to listen to and understand our clients' needs to communicate how Yardi can best help them."
Over the last two years, the use of property management technology has grown. Many organizations have implemented, disparate systems. Some don't know that a fully integrated property management, accounting, leasing and marketing solution is available. But Bakht works with clients wherever they are in the tech adaption process.
Once he understands the bigger picture, he can help clients reduce touchpoints, gather reliable data and reporting—all via remote access. "Technology can be a true problem solver. And my work with Game On has improved my virtual communication skills so that I can even better serve our clients."
Tips for getting involved
Bakht encourages community involvement, and not to be daunted by preparation. "If others are looking to volunteer and give back to the community, I would say don't overthink it. Do some research, see how much time you have and reach out. These organizations are in need of volunteers, so they will work with you to align your goals, skills and how much time you can contribute. A little goes a long way."
Yardi team members are Energized for Good! Visit our Giving page to learn more about Yardi corporate philanthropy and employee outreach.