Chenetta Watson
By Leah Etling on May 18, 2022 in People
"My journey with Yardi has been exceptional – it exceeds the experiences I have had with other corporations I have worked with in the past. The difference here is that I have really felt nurtured by my work, the journey, the company, and the people," says Chenetta Watson, technical account manager on Yardi Atlanta's Affordable Client Success GA 1 Team.
Chenetta is an expert in epic journeys and has made international travel a top priority in her life. She recently visited Argentina and Antarctica, a bucket list trip that proved that bravery pays off. Read on to hear more about the trip and see some of her amazing photos.
A Yardi journey
Chenetta joined Yardi in 2018 after completing her Master of International Business from Georgia State University shortly after earning her Bachelor of Communication from Purdue University – West Lafayette.
"Before joining Yardi, I did not know how much the technology industry had to offer nor was it something I thought I could do. With prior experience working as an end user of Voyager while working in Student Housing, Yardi turned out to be a perfect fit," she recalled.
She started her Yardi journey on PHA's RENTCafe PHA Implementation team, then transitioned to PHA Voyager Implementations. "On PHA, I learned a solid set of foundational skills that have allowed me to find new ways to tackle tough problems, to be led by great leaders, and opportunities to transfer knowledge to my peers."
Currently, she is on the Affordable Client Success GA 1 team where she has been provided with the ability to transition from a role that was process oriented to a role where you must meet the problem where it is within the software. On the Affordable team, she has expanded her knowledge base by working more closely with Voyager accounting cases, strengthened her knowledge of federal housing compliance types that exist within Voyager such as HUD 50059, the Low-Income Housing Tax Credit Program, and many others.
"What is very special about Yardi is the depth of leadership, opportunities to learn and grow with others, and a wealth of women who make intentional efforts to learn with you, encourage you to think beyond what you are and more of what you could be. In business, it is not often that you have a reservoir of women to tap into for learning and development in the business and technology arena, but also women who have served the company for over 20 years. This is a sign of a true and genuine workplace and has helped me to see myself working here long term," Chenetta observed.
Chenetta described herself as someone who loves a good mission, strong culture, and challenges that will take her professional growth to the next level. Since day one, the Yardi motto "Take care of our clients, take care of our employees, take care of our communities, stay focused and grow" has been a mantra she works by.
Her membership on Yardi Atlanta's non-profit committee drives the mission home.
"With the changing global, national, and local landscapes constantly changing around us –and not always in a positive way, it helps to know that my company cares and I play an active role in contributing to the betterment of the world around and beyond me. As meaningful as it is to receive equitable pay and working in a positive work environment, it is as important to me that I work with a sense of purpose for a company who is morally fit."
A global journey
While studying at Purdue University, she developed a love for traveling and has so far visited Antarctica, Argentina, Brazil, China, Denmark, Germany, and the United Kingdom – more countries than the average person gets to visit in a lifetime. She considers this to be a great privilege and takes the lessons learned from each culture and tries to implement them positively in her life.
In January 2022, Chenetta began a 3-week journey which started in Argentina where she visited Buenos Aires, Ushuaia, the capital of Tierra del Fuego where she boarded a ship, Ocean Victory, to cross the Drake Passage and cross the Arctic Circle and soon thereafter Antarctica.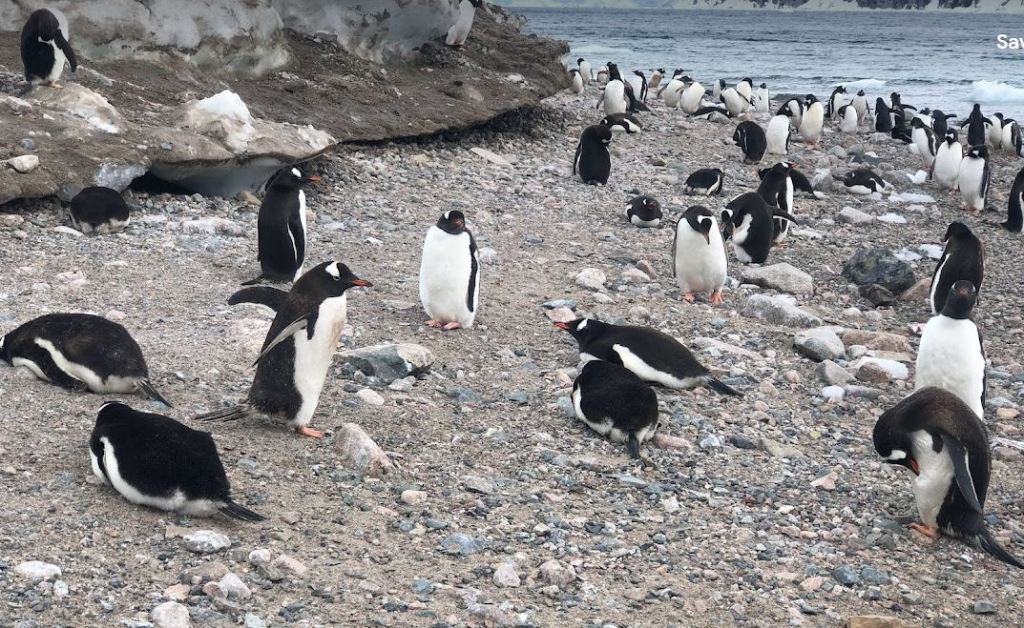 Throughout the trip, she engaged with the local tour guides who shared cultural staples and prepared me for an experience like no other. In Buenos Aires, Chenetta felt influences of German fashion and architecture and Ushuaia was a smaller, more rural town filled with mountainous ranges, wild horses roaming, and a space for deep reflection before setting sail to Antarctica.
As a gentle reminder of where Chenetta started her journey and a key piece of who she is, wherever she went she carried a Yardi/A-Team flag to mark moments in special places.
"There was a point on the trip where everyone expected to see the flag as though it was member of the trip. And in a way it was. There is a great symbolism and significance the flag because in a lot of ways Yardi was with me on every step of the way," she said.
Because of an unpredictable environment, medical requirements, complex logistics, and sheer remoteness, visiting Antarctica had its challenges. Despite them she was able to walk on the peninsula of Antarctica, ride zodiacs across the ocean from the ship, observe a range of wildlife, and take a polar plunge into the Arctic waters with a temperature of 2 degrees F.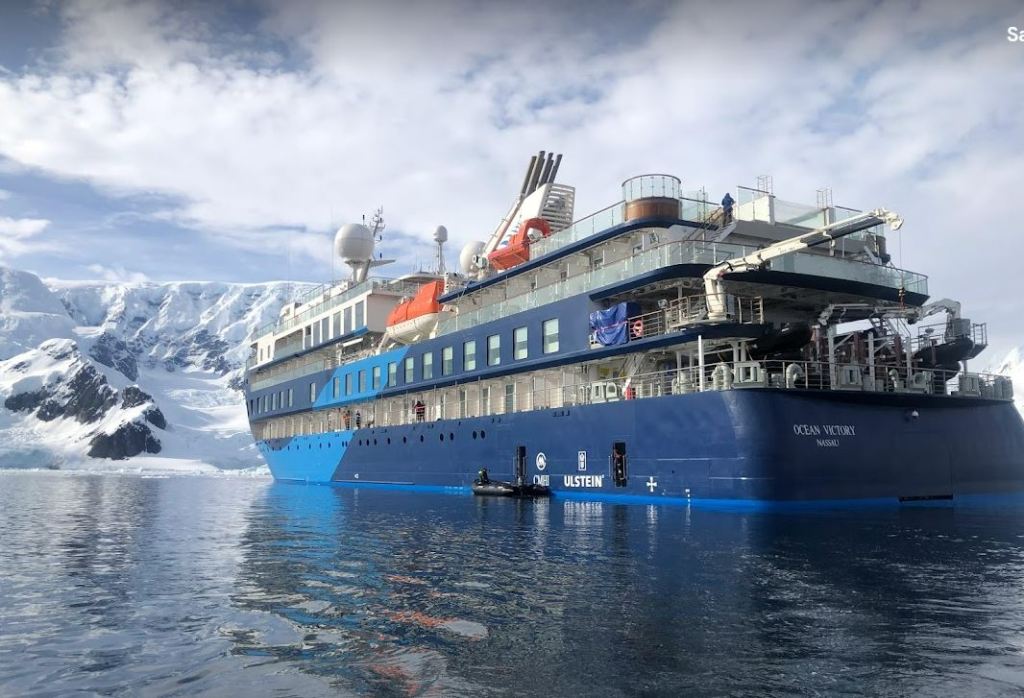 "Antarctica was a place where I matured so much and in such a short amount of time. The challenges there were so different and unique. I was presented with circumstances that required me to make tough decisions in a brief amount of time, heighten my sense of self awareness, step outside of my comfort zone, and to have bravery in the face of uncertainty in a space that was always new," Chenetta said.
"It was such an honor to travel to Antarctica because it allowed me to zoom out of my life. This pushed me to revisit my values, rethink my approach to challenges, and have more compassion for the world and people around me. I cherish the fact that I got to witness the majesty of Antarctica and I encourage anyone who can travel to go forth with reckless abandon."
She continued: "It is ok to stress out, its fine to have self-doubt – these emotions are a normal part of the human experience, and we all feel them at some point. Even though this is the case, be reminded that you can accomplish anything when you are willing to do the work, put your goals first and have fun. Don't be afraid to do the hard thing because if you're afraid – its probably a sign that you should do it because bravery pays off."
View photos from Chenetta Watson's Argentina and Antarctica travels below: