ATL March of Dimes
By Erica Rascón on Aug 17, 2017 in Giving, People
Atlanta summers are known for their sweltering heat and ruthless humidity. Those conditions we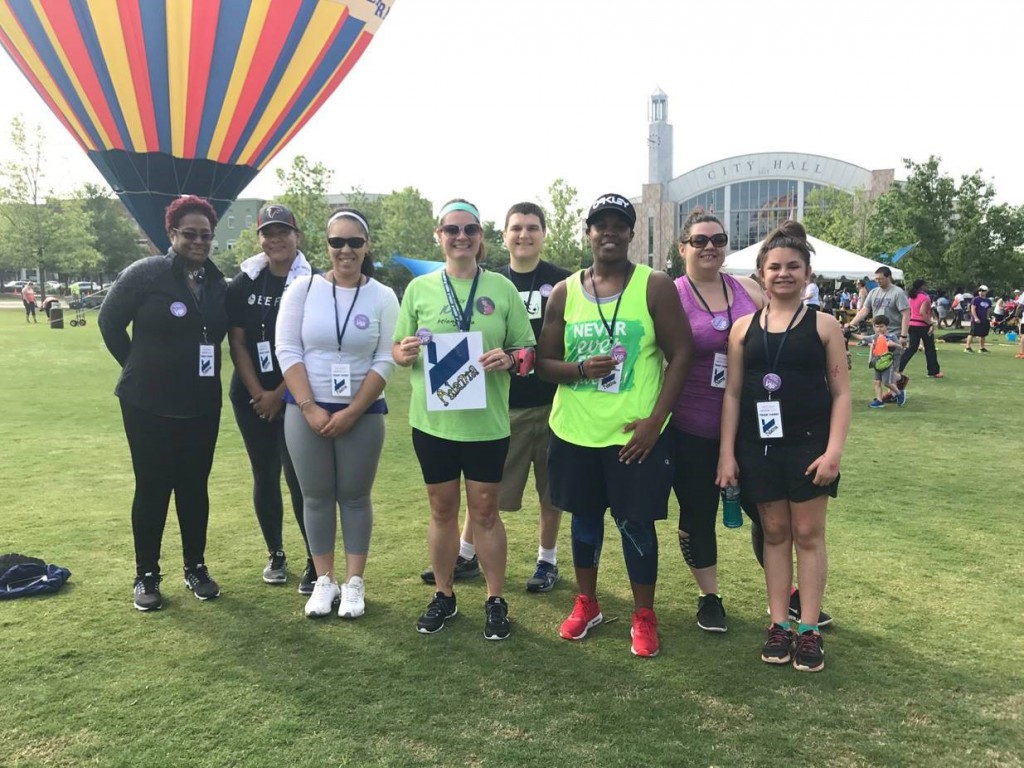 re no match for Yardi Atlanta. The team of eight braved the heat to show their support for babies during the March of Dimes March for Babies. Supported by donations from fellow team members, their efforts helped to give hope and support to babies and their families.
March of Dimes was born as the National Foundation for Infantile Paralysis, a response to President Franklin Roosevelt's personal struggle with polio and his desire to see the disease eradicated. The organization fought and achieved its mission to end polio in the United States before turning its attention to broader services.
The nonprofit now supports March of Dimes Prematurity Research Center in its fight for healthy babies. The center leads in groundbreaking research on the genetic causes of birth defects, screening methods, as well as pregnancy education for medical professionals and the general public.
March of Dimes and the Prematurity Research Center have experienced major breakthroughs. The teams created and improved surfactant therapy to treat respiratory distress. The new Folic Acid Campaign successfully reduces incidences of neural tube defects and birth defects of the brain and spine. The organizations also founded a system of regional neonatal intensive care centers for premature and sick babies.
To continue the good work, March of Dimes relies on March for Babies as its primary fundraiser. There are thousands of marches across the United States each year, each one uniting teams of family members, coworkers, and friends on a journey towards a future for healthy babies.
Yardi Atlanta team members Heather Humrich, Monique Benson, Ken Romero, Kami Reid, Wendy Caffrey, Shana Winbush, Charity Williams, and Elizabeth Daniels participated in the march. They represented Yardi on the walk of the Suwanee Greenway near Roswell, GA.
At the office, Atlanta team members supported the marchers by raising $542. Yardi matched with a gift of $500 for a total donation of $1,042 to The March of Dimes.
Since the Marches began in 1970, the organization has raised more than $2.3 billion to benefit all babies. In 2017 alone, March for Babies has raised $20 million. But there is more work to be done.
Help give a fighting chance for every baby. Explore ways to get involved.