Self Storage Portrait
By Joel Nelson on Feb 22, 2019 in News
A new report from Yardi Matrix illustrates how the self storage industry's performance mirrors employment growth and population gains.
Development activity for self storage space is highest in metros such as Portland, Ore., Nashville, Tenn., Seattle and Orlando, Fla., where corporate expansions and relocations, alo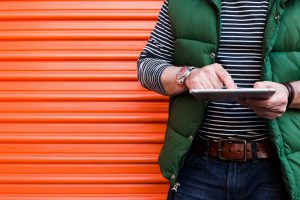 ng with college student enrollment and multifamily development, are driving demand. Nationwide, units under construction and in the planning stages account for 9.4% of inventory.
The report also documents strong development activity in Boston and New York City, which are historically undersupplied markets.
Street rates for self storage units declined slightly nationwide in December a normal seasonal occurrence. In addition, the report notes, "New projects coming online over the past few months continued to weigh on rent growth at the national level, albeit at a much slower pace compared to the previous month."
Yardi Matrix tracks nearly 2,000 self storage development projects in the pipeline and maintains operational profiles on more than 24,600 completed properties. Read the full supply and rent recap for January 2019.
Learn more about Yardi self storage solutions.