Yardi Acquires Optimus EMR
By Yardi Blog Staff on Sep 4, 2015 in News
Yardi. ha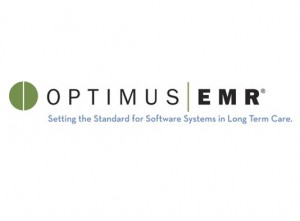 s added another comprehensive software suite to its arsenal of tech tools. With the acquisition of Optimus EMR, Inc., announced Wednesday, the company will now provide a single platform for skilled nursing and long-term care facilities as a part of its Yardi Senior Living Suite.
The suite offers integrated assessments, care plans and automated minimum data set (MDS), which will provide senior care providers with a seamless business solution for everything from enterprise resource planning (ERP) to electronic health records.
Optimus, established in 2001, has grown exponentially since its inception and is currently operational in hundreds of facilities in more than 30 states. Craig Griffin, senior vice president for Optimus, hopes to continue this upward mobility by uniting with Yardi.
"Teaming with Yardi creates an exciting opportunity to be part of a new era in electronic health records," Griffin said.
Eric Kolber, vice president of senior living at Yardi, enumerated the many benefits of an end-to-end software solution.
"A single-stack solution is the most efficient approach to data management. The benefits include optimal staffing, maximized revenues, and improved resident care," said Kolber. "Integrating the Optimus clinical suite enables us to broaden our services into skilled nursing, adult daycare, and home health, which are essential to long-term care."
Yardi's most recent addition joins the ranks of its other recently acquired software services like MCEnergy, Inc., a provider of market insights and energy management services which Yardi acquired in August. In 2014, the company also added Enerliance, an intelligent HVAC optimization system, as well as Centershift, a self-storage management platform. In 2013, Yardi bought like-minded property and market research supplier Pierce-Eislen.
Yardi plans to maintain and expand the current Optimus teams in Irvine, Calif. and Mansfield, Mass.
This article first appeared in Commercial Property Executive.