Yardi Acquires 42Floors.com
By Yardi Blog Staff on Dec 20, 2021 in News
Yardi has acquired 42Floors, a commercial real estate (CRE) listings platform created in 2011 that grew to become one of the top search engines dedicated to the industry.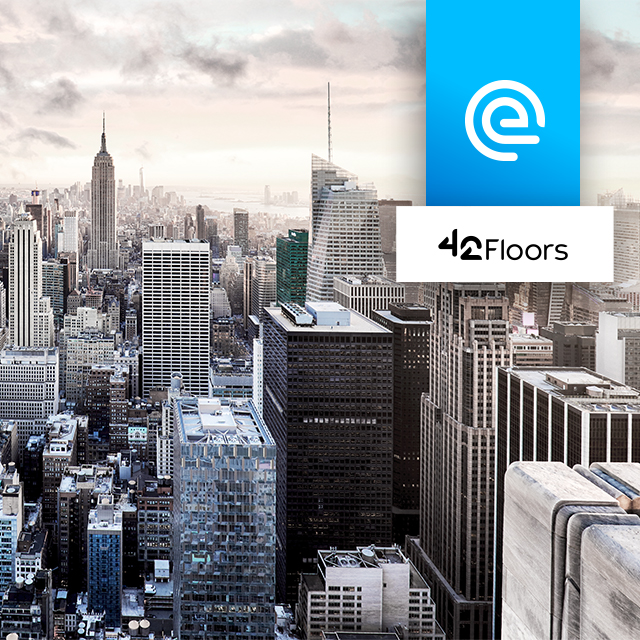 42Floors.com has joined the ranks of Yardi commercial real estate listing, research and marketing platforms: The CommercialEdge marketplace network attracts 2 million visits to commercial property pages monthly and generates more than 200,000 leads per year across the CommercialSearch, CommercialCafe, Point2 and PropertyShark websites.
Following the acquisition, 42Floors was redesigned to offer an even higher-quality commercial property search experience with a catalog of more than 320,000 listings nationwide across several verticals — from traditional office, coworking and flexible spaces to retail and industrial and warehouse properties.
The upgraded platform is integrated into Yardi's system of software solutions that are tailored to provide an efficient and streamlined experience for tenants, investors and commercial real estate professionals alike.
"We are excited about the continued expansion of what is one of the fastest-growing networks of commercial real estate property research and marketing platforms," said Brian Sutherland, vice president of commercial at Yardi. "With the addition of 42Floors.com, we can provide even more depth of data and high-return avenues of visibility for CommercialEdge clients to market and drive their business."
42Floors.com was purchased from Roni Mova, principal of United Group, who was represented by Dan Fasulo.