Tulsa Real Estate Fund
By Erica Rascón on Aug 12, 2020 in News
Did you know that about 90% of millionaires built their wealth through real estate? Between 1932-2012, however, the average American faced multiple barriers to entry for real estate investment. New laws limited participation in investments, placing a hurdle between small-time investors and wealth.
Crowdfunding, legalized in 2012, is a relatively new opportunity for people with limited income to invest in large projects. It permits accredited and unaccredited investors to build wealth through real estate and other investments.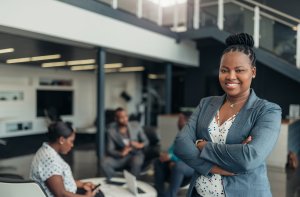 The Tulsa Real Estate Fund (TREF) was the first African American owned and managed regulation A+, two-tier real estate investing crowdfund in American history. Its initial purpose was to help low-income families participate in real estate investments that build wealth and combat gentrification. Since then, it has expanded its services to accredited and unaccredited investors.
Barriers to entry for low-income families and minorities
TREF is a nod to the nation's past when communities invested together to achieve success against all odds. In the early 1900s for example, the predominately black community of Tulsa, Oklahoma used small group investments to development the town. Conventional lenders would not serve black communities, yet new industries, businesses and families flourished thanks to collective investments. The Greenwood District of Tulsa became so successful that it was called Black Wall Street.
Group investments helped the town overcome discriminatory lending practices, but the community would soon face a larger hurdle. In 1921, Tulsa experienced a wave of domestic terrorism later known as the Tulsa Race Riots and the Tulsa Massacre. Though the catalyst is still under dispute, the event resulted in the deaths of as many as 300 African Americans, 800 injuries, and 35 city blocks bombed and set ablaze by white mobs and the National Guard.
The events destroyed Black Wall Street and left many families homeless and without a source of income. Tulsa was not the first or the last successful black town to be destroyed by a combination of economic sabotage and domestic terrorism.
Following the Great Depression, low-income and minority investors would face new challenges. The Security and Exchange Commission took shape. It is credited for protecting investors from schemes that were rampant during economic recovery. Simultaneously, it hindered how lower-income families could participate in the recovery: investors were required to receive accreditation, the guidelines for which demanded a net worth in excess of $1,000,000.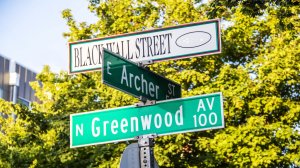 It would be 80 years before an organization like TREF brought large-scale investments back into the hands of the average American.
Forming TREF
From the end of the Great Depression to 2012, low-income families and minorities were limited in investment opportunities and success due to a combination of domestic terrorism, economic interference and new laws.
In 2012, the Obama administration signed the Jumpstart Our Business Startups (JOBS) Act into law. The JOBS Act creates opportunities for people and organizations to participate in investments and publicly raise funds from accredited and unaccredited investors.
This new era of crowdfunding lay the foundation for The Tulsa Real Estate Fund, where investments begin as low as $500 at $50 per share. The organization was named to honor the entrepreneurial spirit of Tulsa's Black Wall Street. It is aimed to highlight the correlation between small investments, real estate and the will to succeed against the odds.
TREF founder Ernestine Johnson explained, "The goal of the Tulsa Real Estate Fund, which I cofounded with my husband, is to spread a message of financial empowerment and financial literacy in underserved and working-class communities."
The women propelling TREF
Around 2017, Johnson learned that the median net worth for black women in her age range was $500. "This did not sit right with me," recalled the television actress. "I was standing on $1,000 shoes. I said to myself, 'I have to use my art and my voice to financially empower low income, underserved and urban communities,'" said Johnson.
Johnson recruited Johnetta Paye to form TREF. Paye is the owner of J. Paye & Associates Attorneys at Law in Chicago and Atlanta. It didn't take much to convince Paye that TREF was a monumental and necessary project. "As an attorney, I have facilitated numerous real estate transactions for first-time homebuyers. I have seen the power of real estate to transform people's lives," she said.
Together, Johnson and Paye leverage crowdfunding to purchase real estate in areas undergoing gentrification. By giving community members access to small investments, they can build wealth participate in the benefits of neighborhood ascent.
Building wealth one mind at a time
The results are encouraging. Though Tulsa Real Estate Fund is unique as a black-owned business, there have been dozens of crowdfunding real estate organizations taking root since 2012. They offer low investor buy-in, high risk and very high rewards.
Tonette Delk is a financial advisor in Nashville. Though she lives comfortably, she didn't believe that she had the means to launch herself into the world of real estate investments—until she discovered TREF.
"You know, you hear people wondering why there isn't more black participation in building generational wealth through real estate investment. You can be a part of the solution or keep complaining about the problem," said Delk. "This is the perfect opportunity to connect like-minded individuals who want to build generational wealth."
She added, "This is a way for average people to become lenders and not just borrowers. This is a way for us to transfer how wealth is setup and built in this country. You can't win if you don't play."
Investing with Tulsa Real Estate Fund
Getting into the game at TREF is relatively simple. The Investor Partner program provides individuals, families, private companies and non-profits with ownership in real estate assets for as a little as $500. There is an 8% payable cumulative dividend and 50% share of profits.
TREF has expanded opportunities for developers, property owners, investment organizations and municipalities. There is also a separate program for social impact partners such as celebrities and other public figures.
Crowdfunding lead to the acquisition of the organization's first property in 2018. The 30,000 square foot building has become a production studio and small business incubator. The TREF portfolio includes an additional $12.2 million in assets is supported by 9,600 partners.