Top 10 Best Places
By Erica Rascón on Apr 11, 2016 in News
U.S. News & World Report recently analyzed 100 of the most populous metropolitan areas to id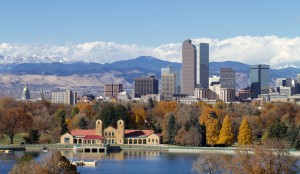 entify the best places to live. Of the results, seven of the top ten U.S. cities are home to Yardi offices.
To create the list, analysts compiled data from sources such as the Unites States Census Bureau, the Federal Bureau of Investigation, the Department of Labor and proprietary internal resources. Analysts then scored cities according to five key indexes:
Job market, 20 percent
Value, 25 percent
Quality of Life, 30 percent
Desirability, 15 percent
Net Migration, 10 percent
The weight of each index was determined by public survey. People throughout the U.S. voted to create the hierarchy of desirable features.
The resulting list of 100 cities serves as a guide for some of the best-rounded metropolitans in the nation. These cities offer opportunity, quality, and value to residents. We are proud to announce that Yardi has offices in seven of the ten top places to live, indicated in bold.
Denver, CO
Austin, TX
Fayetteville, AR
Raleigh/ Durham, NC
Colorado Springs, CO
Boise, ID
Seattle, WA
Washington, D.C.
San Francisco, CA
San Jose, CA
Yardi selected these amazing cities as our homes long before they made such top ten lists. And we're not just saying that to gain cool points. Employee satisfaction and wellbeing are top priorities. We want employees to live well.
We don't simply pull resources and amenities from these top-ranking locales, either. We believe in giving back. Corporate philanthropy is a huge part of who we are and what we do. In addition to sponsoring nonprofits as an organization, we regularly roll up our sleeves to help out on an individual level.
If you are looking for a place to call your professional and personal home, Yardi provides awesome metropolitan areas in which to live and give. The Yardi culture is casual and fun. We offer a flexible workplace, one where people with a wide variety of cultural backgrounds and life experiences bring their diverse skill sets and make a difference.
Ready to forge your career with an engaging and innovative software company? Get started here.