Tiny Offices
By Joel Nelson on Aug 30, 2022 in News
You've probably heard about tiny homes, which usually range from 100 to 400 square feet and provide affordable alternatives to traditional houses, opportunities for a simplified lifestyle and a potentially smaller carbon footprint. It's a small but steadily growing part of the residential real estate market. And now, with some companies letting their employees work from home most of the time or permanently, could the small space concept translate to the office environment as well, with similar benefits?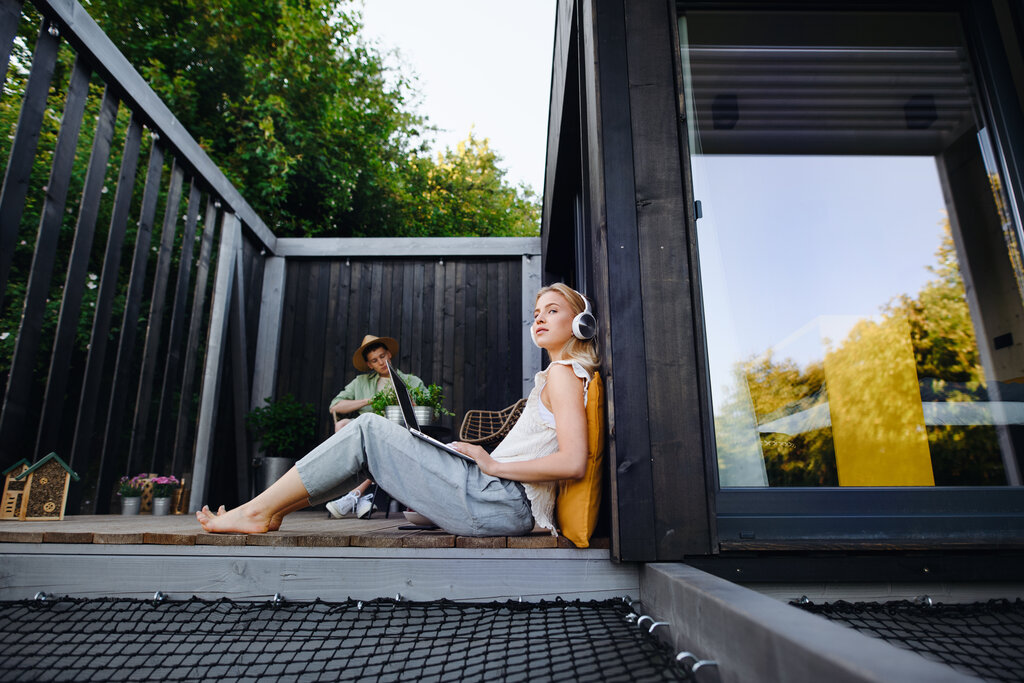 As a matter of fact, yes. Tiny offices, which are often installed in back yards, are gaining in popularity too, with demand having "skyrocketed amid a surge of interest from private homeworkers looking to redesign their work and home life," according to the BBC.
Tiny offices suit people seeking fuller separation of their professional and personal lives. But many workers "don't have the space [for a home office] and they don't want to spend all of the money to remodel their house with a room addition. That's why I think we're seeing so much of this," says Bob Clarizio, a builder of tiny houses in Elgin, Ill.
Early in the pandemic, some tiny house and garden shed manufacturers pivoted to create home office structures. "A soon as the quarantine and having to work from home started, the requests for our sheds doubled," said Brennan Deitsch, a manager for Heartland Sheds in Glendale Heights, Ill.
Tiny office styles can range from classic cottages to modernist miniature house designs, equipped with solar panels, energy-efficient windows and other amenities. And they're mobile, so if the owner moves, "for relatively little cost you can just take it with you, plonk it in your garden and get up and running before your house is even finished," says Mike Hyde, operator of SkyPods, a British company that makes garden offices from recycled aircraft fuselages.
If the cost of a backyard tiny office seems too steep – prices can range from $1,400 to $4,000 for a 120-square-foot structure, by one estimate, with amenities, building materials, phone and computer hookups, labor and permits adding significantly more – some in-house options that can help squeeze the most use from limited space. They can include flip-down wall desks, cupboards, wardrobes, guest bedrooms, hallways, space under stairs and dressing tables. And some employers might be willing to partially subsidize the cost or assisting employees with finding the resources they would need to buy or rent such an office.
"Just because space is short, that doesn't mean you can't create a home office space that's suited to your needs. Set up correctly, anywhere can become a center of professional excellence and achievement," according to NOAH Certified, a Florida safety, structural and energy efficiency inspector that specializes in tiny homes.