Tech at Work
By Leah Etling on Apr 7, 2017 in News
By 2025, 75 percent of the workforce will be comprised of workers from the Millennial generation.
A Thursday webinar hosted by Realcomm: "Technology in the Workplace – Managing the Needs of Multiple Generations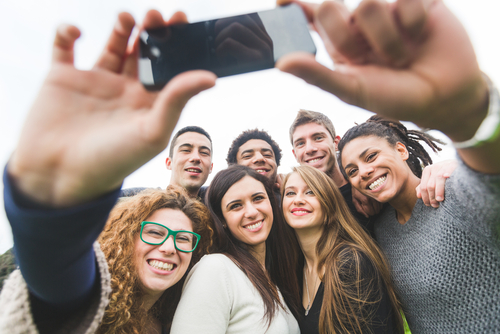 " focused on managing that transition successfully and effectively for team members of every generation.
Realcomm CEO Jim Young was the moderator. Panelists included:
Esther Bonardi, VP of Marketing, Yardi
Porschia Parker, Founder, Millennial Performance Institute
Shalaya Shipman, Sr. Manager, Operations, SalesForce
Kevin Able, President, REALTY|Share
Elizabeth Dukes, CMO and Co-Founder, iOffice
John Spindler, VP Marketing and Product Management, Zinwave
The panelists covered a variety of topics relevant to the escalating generational workforce shift, among them work ideology, preferred methods of recognition, communication platforms and technological expectations.
Esther Bonardi, vice president, marketing for Yardi, focused her comments on differentiating the workplace personalities of the Millennials and the Baby Boomers and facilitating constructive communication between the two groups.
"I would say to the older generation – reach out and let the younger generation teach you something. Let them know you are willing to learn from them and see what they have to bring to the table. This process starts with the older generation opening up and saying: you mentor me and I'll mentor you. Let's teach each other," Bonardi said.
The best way to start such a conversation? Find a neutral subject of interest to both groups, like giving back to the community as a company.
"If you're looking for a place to have these groups where people can exchange information, you might consider corporate social responsibility," Bonardi suggested. Coming together for the greater good is always a unifying experience that can create professional bonds.
Yardi's workforce in North America is made up of nearly 50 percent Millennial employees, she shared.
That has required a slight pivot in how the company shares information about work-life balance, mission and office environment. "We have turned our recruitment efforts towards experience. Millennials value experiences, and they value collaboration and connection within the workplace," Bonardi noted.
You can watch a recent Yardi video focusing on the intern program at our corporate headquarters here:
The next Realcomm webinar, "Energy Efficiency in  Buildings – Technology Helping to Set New Benchmarks"  takes place on Thursday, May 4th at 9:30am PT/ 12:30pm ET. Registration is open.