Talking Technology
By Yardi Blog Staff on Mar 2, 2020 in News, Technology
Before smart buildings and smart cities can become a reality, the real estate sector must focus on smart processes – and that means automating property management services still tracked on paper.
Technology has the potential to enhance transparency and trust between property owners, tenants and vendors, but many property companies are "still figuring out how to take a simple service request on a clipboard and track its progress," says Bernie Devine, regional director of Asia Pacific for Yardi.
Devine has worked at the intersection of property and technology for three decades, and for the last six years with Yardi.
"When I first started in real estate, most people operated from spreadsheets or, worse, paper. Today, I'm still talking to clients who manage their workflows on pieces of paper and others who turn to the Yellow Pages for procurement," he says.
This isn't just inefficient.
"Without automated processes we don't have data. And that's the bottom line – because without data we can't make informed decisions."
Yardi's VendorCafe, for instance, centralises product and service vendor information into a single system of record, reducing paper, speeding up invoicing, automating the onboarding process for vendors and, ultimately, cutting costs.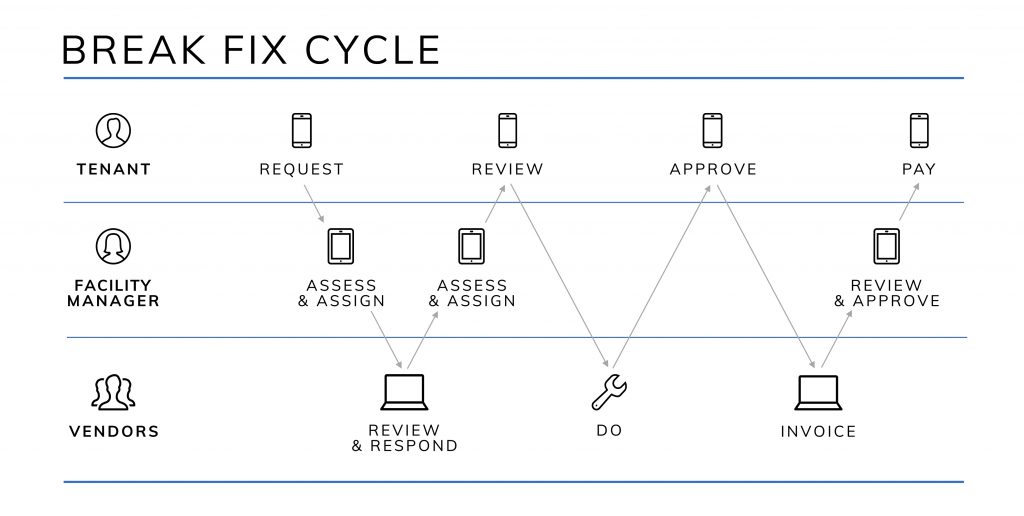 "An automated system means tenants can report a problem in a few clicks, have the request reviewed and resources allocated from a list of pre-qualified vendors," Devine explains.
"Our system addresses the entire lifecycle of procurement, from vendor selection and onboarding through to compliance and tracking warrantees. You don't need an army of procurement people – you just need a portal that is easy for everyone to use.
"The customer knows what's going on each step of the way, and that gives them comfort, even when there are delays."
Vendors gain real-time visibility of purchase orders and work orders and can easily track receivables as well as invoice and payment status. VendorCafe also allows vendors to upload their insurance certifications, for example, which frees up valuable time for other work priorities.
"The noise in accounts payable goes away. As the team spends less time answering calls from vendors about when they will get paid, they can focus on work that adds
value, like looking at data to identify exceptions."
Yardi is leveraging machine learning and artificial intelligence to further automate its systems, and drive "big data benefits," Devine adds.
"We look at three to four million break/fix requests a year, and a fully-automated system makes it easier to apply new technology like AI.
"An AI tool can assess, classify, filter and assign those requests to the right vendors. Tenants can then see the landlord has acknowledged the receipt of work order and is doing something about it – all through a simple phone app.
"Landlords will still need to send someone with a spanner – but what is changing is the transparency of the process – and the data being collected."
This article is reprinted with permission. Yardi develops and supports industry-leading investment and property management software for all types and sizes of real estate companies. Find out more.