Suburban Demand
By Erica Rascón on Aug 24, 2021 in News
Investors have set their sights on suburban and tertiary markets. Lenders are responding favorably to the trend. While banks will continue to keep one foot planted in major metros, many are following their trusted relationships to less familiar terrain outside of city limits.
Sleepy secondary markets are waking up
The shift began as a trend prompted by the pandemic but has continued at a steady clip through the highs and lows of COVID-19. This is particularly true in cities where major employers have transitioned to remote and hybrid models.
Many white collar industries such as technology, consulting and legal have adapted more flexible work conditions. With zero or fewer days required for office attendance, employees have been exploring their housing options.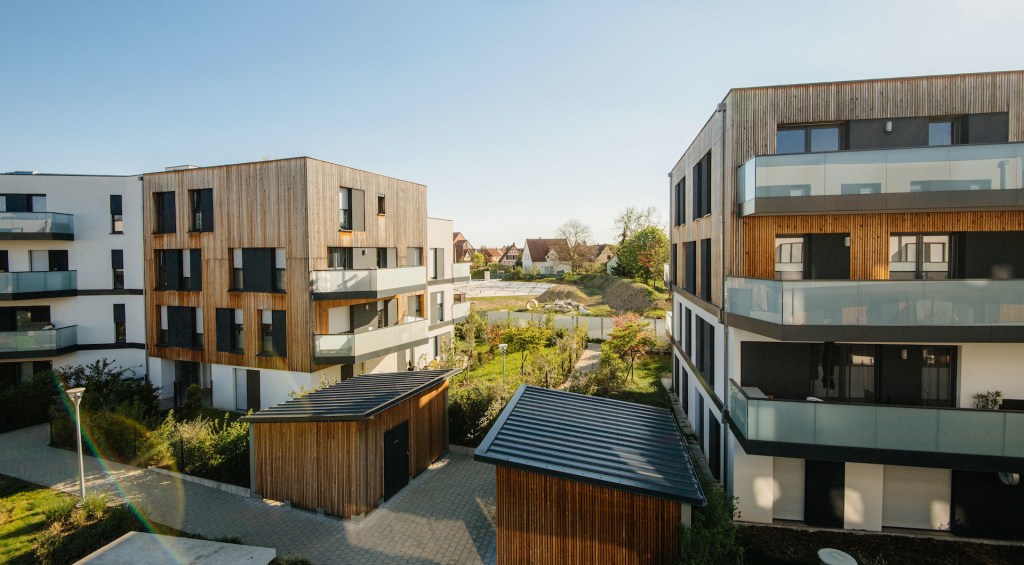 Blake Hering, principal with Gantry Inc explains, "As these remote operating models adopted by many office users have taken root and grown following last year's social distancing mandates, a generational shift valuing the lower cost of living, higher quality of life, and larger footprint domiciles available in secondary markets has clearly fueled the beginning of a new, robust cycle for regional markets outside the MSA domain."
Employees are venturing further from their workplace hubs to secondary and tertiary markets where their money likely goes farther: lesser-known markets may offer more square footage for their money and more outdoor space, housing trends that were revitalized during the pandemic.
Lending follows the leader
The migration is particularly evident in MSA markets such as Seattle, Wash., and Portland, Ore. in the Pacific Northwest. Investors are following demand to smaller markets such as Bend, Salem and Tacoma.
"This shift is now rewarding experienced sponsors in what have become prioritized markets by offering access to a host of new lending sources that once only reserved their allocations for operators in what were considered the safer major MSA markets," says Hering.
With the shift comes higher leverage, proposes Hering. "For those seeking higher leverage, agency lenders are also becoming active in these secondary markets at similarly appealing rates and terms up to 75 percent LTV," he says.
Existing multifamily investors in secondary markets are making moves to refinance. Newcomers to the lesser-known markets are towing their preferred banks across less familiar terrain with minimal struggle.
Read the complete article, Why Lenders Are Following Sponsors to Once-Sleepy Markets on MultihousingNews.com.
Suburban migration isn't exactly a trend
If altering investment strategies after a one-year trend seems unlikely for major lenders, you're right. But suburban flight is far from a flash in the pandemic pan.
Between 2008-2012, populations migrated closer to major metros. The cities posed as a beacon of hope for those seeking employment. A renters' market made major markets more affordable than they had been in decades since.
As the economy recovered and rents increased, urban dwellers began to reconsider their options. The Brookings Institute has closely analyzed the modern urban exodus since 2016. Populations have steadily trickled out of urban cores to low-density suburban counties for years. The current migration was simply expedited by the pandemic.
What's different this time around is that many professionals may never need to return to the cities for work. Upwards of 20% of the population may no longer have to commute to offices. That's roughly 28 million people.
In a report to the National Association of Realtors, Professor Joel Kotkin stated that during the past half-century, most people over the age of 30 prefer living in a single-family house. Only about 15% prefer higher density areas like cities.
Kotkin adds, "But if people have the choice, most millennials would move to where it's more affordable, where they are closer to the things they like to do and, if they have kids, bigger yards, good schools and safe neighborhoods."
The exodus may also be more permanent because secondary markets are offering urban-style amenities. Kotkin elaborates, "They have developed nice downtowns with good restaurants, coffee shops, walkable neighborhoods, art museums and other cultural attractions," he said.
He continues, "As millennials get into their 30s and 40s, especially if they have kids, a lot of them want what their parents had, but with the things they enjoyed in urban areas, too."
If lenders are comfortable placing their dollars in secondary and tertiary markets, we can expect the trend to be around for a while.
Discover more market trends and analysis in the latest Yardi Matrix Multifamily report.