Storage Going Cold?
By Joel Nelson on Aug 27, 2019 in News
Headwinds are on the rise in the U.S. self storage sector, even as self storage facility developers continue to break ground on new projects amid favorable economic and demographic dynamics. The implications of high supply levels are the focus of a new report from Yardi Matrix.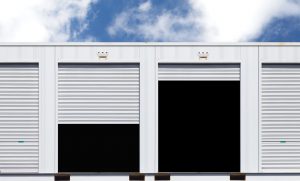 Street rates plummeted in July 2019, dropping by 2.5% year-over-year for standard 10×10 non climate controlled units and 4.3% for similar-size climate controlled units. All told, annual street rate performance was negative in 89% of the top metros that Yardi Matrix tracks, with heavily developed markets like Charleston, S.C., and Raleigh-Durham, N.C. experiencing major declines.
"Compared to July 2018, street rates have deteriorated even in markets with strong demand and limited new supply, such as large metros on the West Coast," the report says. Meanwhile, development activity intensified in about 40% of the top markets as of August.
How are storage operators changing their operating strategy to cope in this environment? Find out in the new Yardi Matrix national self storage report for August 2019. The report compiles data from more than 27,000 U.S. self storage projects that are completed or in various stages of development.