Smog Strategy
By Anca Gagiuc on Jul 11, 2018 in News
The issue of air pollution in China has been worsening in recent years, with the country forced to issue a red alert warning in January 2017 regarding toxic smog. A wide array of illnesses has been associated with air pollution, including dementia, Alzheimer's and death. Studies reveal that by 2050, around 6.6 million people will die each year du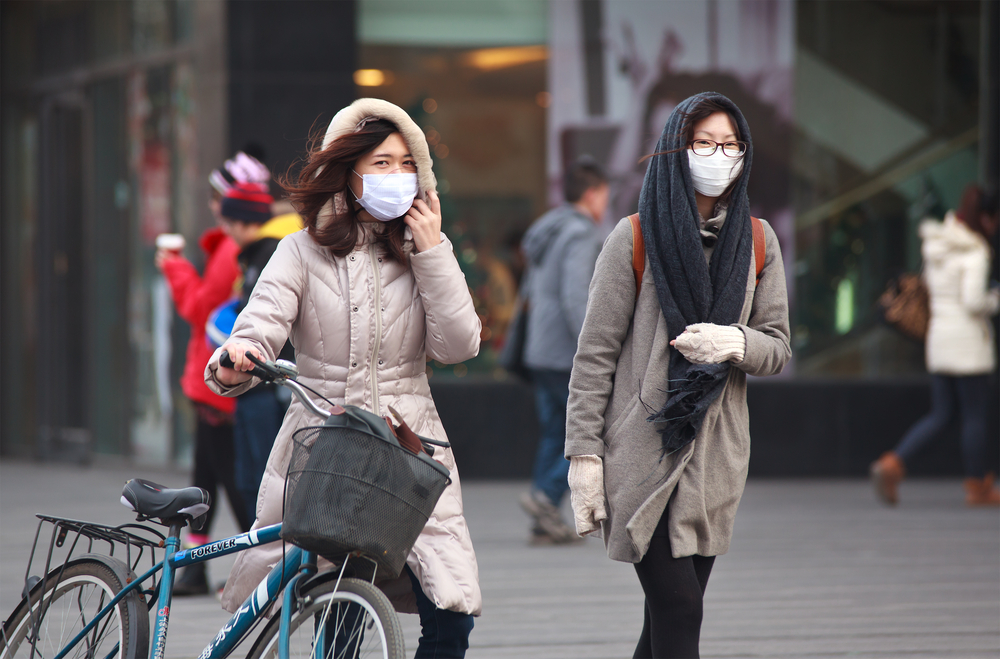 e to this problem. Thus, the development of air purifying technologies has become a critical need.
The country has taken various measures to address the problem—only last year, China shut down 40 percent of its factories that failed to meet emissions standards, and announced the intention to ban non-electric cars. A year prior, in October 2016, Dutch artist Daan Roosegaarde installed a 23-foot (seven meters) high tower in a creative park in Beijing that took in polluted air and released it without the dust particles. The installation produces about 282.5 cubic feet (eight cubic meters) per second and was entirely powered by electricity generated by coal-power plants in China. Still, the amount of power needed to run was very little. This particular project inspired the Chinese officials to look further into the tower solution.
A year after Roosegaarde's tower worked its magic in Beijing, a larger one was erected in the Shaanxi province in central China. South China Morning Post reports that the tower is 328 feet (100 meters) tall, and reports show it has a positive impact on the air quality in surrounding areas. However, researchers at the Institute of Earth Environment at the Chinese continue testing the tower's efficacy—it appears that the tower improved air quality over an area of 3.9 square miles (10 square kilometers) in the nearby city of Xi'an, and produced 353 million cubic feet (10 million cubic meters) of clean air per day. From the installation of the tower and until now, air pollution dropped by 15 percent. A more detailed data set is anticipated to be released in March.
The installation uses greenhouses to clean the air—these cover about half the size of a soccer field around the base of the tower. Polluted air is sucked into the glasshouse and heated up by solar energy, then rises through the tower and passes through multiple layers of cleaning filters. In addition, the eye-catching tower is very quiet.
During the cold winter months, pollution is at its highest level in Xi'an as it relies on coal for heating. Yet, the tower operators assure that, even though solar, the system will work as coatings on the greenhouses enable the glass to absorb solar radiation at a much higher efficiency.
The tower wave doesn't stop here—the facility in Xi'an is mostly a pilot for what's about to happen—a full-sized tower of 1,640 feet (500 meters) in height and a diameter of 656 feet (200 meters) is in the planning stages. The lush greenhouses could spread across roughly 11.6 square miles (30 square kilometers) and the plant should be massive, able to purify the air for a small sized city.
However, in a recent report, the environmental watchdog Greenpeace announced that even though air pollution in Beijing, Tianjin and more than two dozen surrounding cities dropped dramatically in the last quarter of 2017, overall the country saw only a tiny improvement in air quality for all of 2017.
"China's national air pollution action plan has brought massive reductions in pollution levels and associated health risks, but policies favoring coal and heavy industry are holding back progress," Huang Wei, Greenpeace's East Asia climate and energy campaigner, said in a statement. "Nationwide, 2017 saw the slowest air quality improvement on record," she said.