Senior Living Suite
By Natalie Mahn on May 3, 2022 in Senior Living
Senior living is an ever-changing industry. It's important for software solutions to adapt, grow and advance to meet providers' needs as they shift. That's our approach here at Yardi — our team constantly works to gather client feedback and enhance tools in the Yardi Senior Living Suite.
From adding new features to improving usability, we bundle everything into a fresh release for our senior living clients to enjoy. And you guessed it, we're sharing the latest release with you today, packed with exciting new functionality.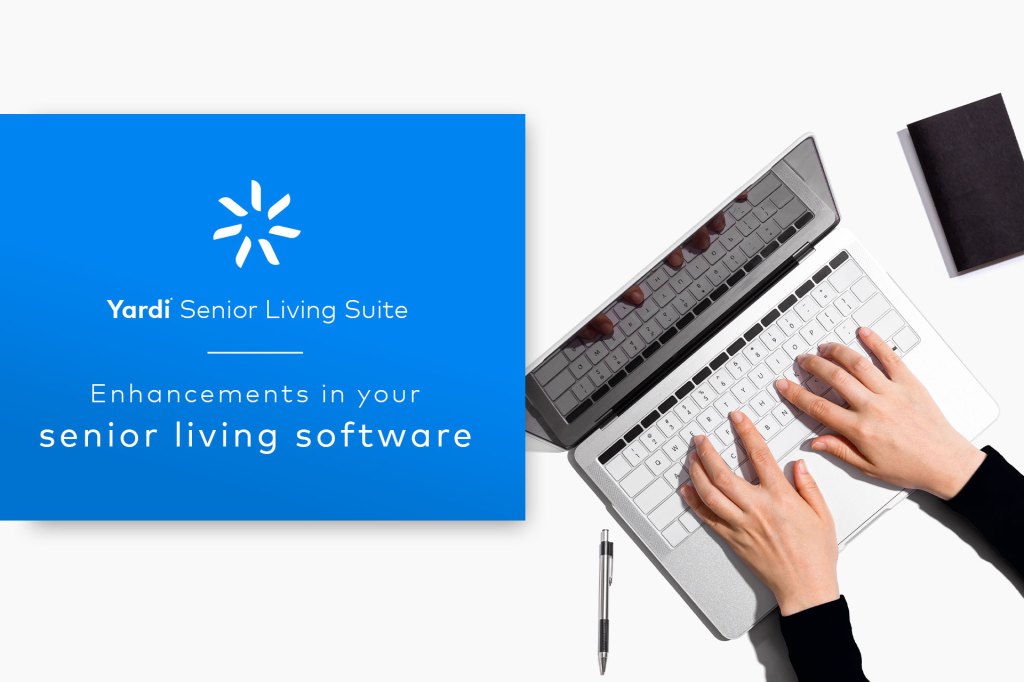 Keep reading for a look at what's new in 7.16, including enhancements to Yardi Voyager Senior Housing, RentCafe Senior Living, EHR and eMAR.
Voyager Senior Housing
Voyager Senior Housing, our comprehensive financial accounting tool, received multiple enhancements. Access a new reapply payments option, track payer type history and more. Assign maintenance tasks thanks to an updated unit make ready feature, plus utilize an editable service charge rate option and new import ETLs.
RentCafe Senior CRM
Enjoy various new features in RentCafe Senior CRM, our mobile-friendly sales and marketing platform. Explore a new lead manager dashboard, lease signing updates and detailed move-in data based on physical or financial dates. Enjoy the ability to create bulk activities for a prospect — and see automatic updates to move-in, lead and tour goals based on occupancy budgets. Copy setup information with ease when adding a new community to your portfolio.
EHR
Our full-service electronic health record solution, Yardi EHR, is equipped with fresh functionality. Tap into a late entry feature in the wounds dashboard, as well as strikethrough functionality in both the wounds and behaviors dashboards. Schedules can now be defaulted like care plan actions for wound progress checks, and assessments can now be scheduled for hourly reoccurrences.
Last but not least, check out several enhancements in Yardi eMAR, our secure medication management solution. Discover interface enhancements including a revamped message detail page and order history page, enabling greater visibility into order changes. Error messages will now be auto-archived in the order resolution queue after 15 days. Easily change the displayed labels for the Filling Pharmacy and eMAR Management Pharmacy fields, and access new fields for outbound interface orders such as Refill Remaining, Authorized Refills and Quantity Ordered.
Explore the 7.16 update
We hope you'll take the time to watch the overview videos listed above. We thank all of our clients for their exceptional feedback that makes each release possible — including 7.16. For a complete list of new features documentation, visit the Help Center in Client Central and select New Features.
As always, if you have any questions for us, don't hesitate to reach out!