How To Streamline Procurement
By Natalie Mahn on Aug 17, 2022 in Senior Living
Procurement is an essential part of running a successful senior living community. Yet, many providers still use paper systems to procure supplies leading to inefficiencies, oversights and costly mistakes.
Fortunately, tech solutions like the Yardi Procure to Pay Suite dramatically reduce friction across all elements of the accounts payable lifecycle: vendor management, procurement, invoice processing and payments. In our new ebook, published by McKnight's Senior Living, you'll see exactly how.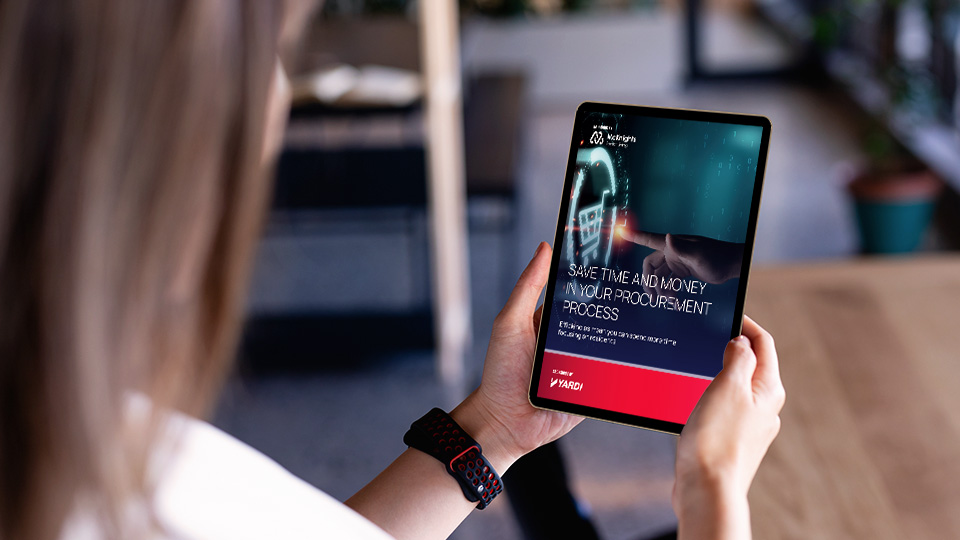 Keep reading for a sneak peek of what the ebook has in store.
New ebook: Save Time and Money in Your Procurement Process
When it comes to procurement, technology lends a helping hand by automating processes from start to finish. This leads to enhanced accuracy, time savings and improved staff workflows, which ultimately allows communities to focus on their number one priority: resident care.
That's the focus of our new ebook — Save Time and Money in Your Procurement Process. Courtesy of McKnight's, we cover the ins and outs of using tech to transform your procurement process. You can expect to discover:
Issues with manual processes
Benefits of automated procurement tools
How leading solutions make the difference
One provider's success with Yardi
More on the Yardi Procure to Pay Suite
For our senior living clients, we offer five products designed to support every step of the procure to pay workflow. Connected on a single platform, this includes:
Yardi PayScan
Yardi Marketplace
Yardi VendorCafe
Yardi Bill Pay
Yardi VendorShield
Each tool offers specific benefits for senior living providers, such as more time for resident services and care. The ebook shares more — offering a detailed look at how each product works in harmony to make procurement a seamless process.
Keep reading
Ready to learn more about automating your procurement process? Explore the ebook in its entirety. For more details on the Yardi Procure to Pay Suite, visit our product page.