New Milestone!
By Natalie Mahn on Nov 8, 2022 in Senior Living
You may have read our past blog posts on the Yardi Pharmacy Network, our growing market of pharmacies connected with senior living providers using Yardi eMAR. Excitingly, that market has just reached a new milestone. We're happy to announce that Yardi now has 500+ communities with a live pharmacy interface!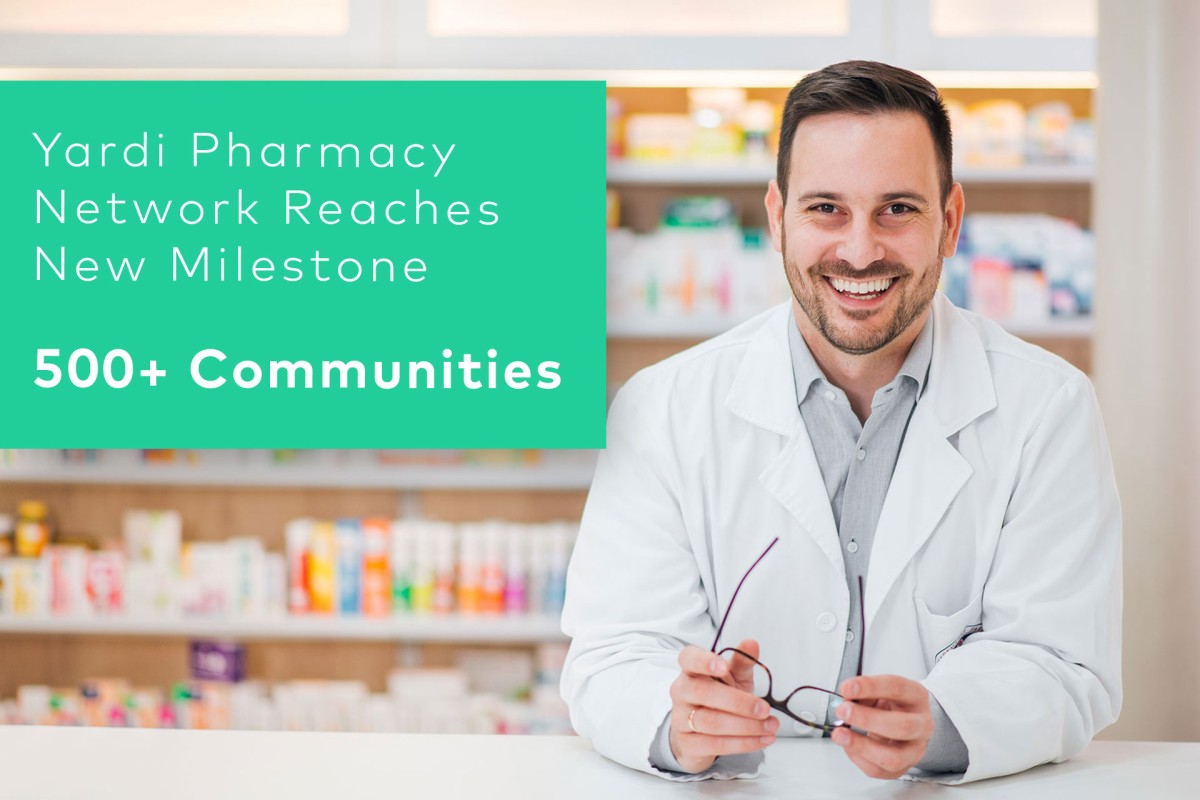 It's a wonderful accomplishment that our senior living team is proud to share. See below for more details.
Exploring the Yardi Pharmacy Network
In case you're unfamiliar with the Yardi Pharmacy Network, we'll go over some key points. In essence, this dynamic network facilitates communication between point-of-care staff and pharmacies, resulting in a higher standard of medication administration.
Yardi eMAR integrates with a variety of pharmacy interfaces including QS/1, FrameworkLTC, Omnicare, Computer-Rx, Prodigy, PharMerica and Suite RX. View our full list of current partners.
In joining the Yardi Pharmacy Network, pharmacies gain a competitive edge with access to senior living providers who have adopted Yardi's platform. For providers, that results in simplified operations, reduced costs with order management, seamless electronic refill requests and automated medication reconciliation.
Yardi Pharmacy Network reaches new milestone
To better illustrate why we're excited about the 500+ (501, to be exact) communities milestone, here's a breakdown of the numbers in prior years:
2019: 100 communities
2020: 200 communities
2021: 396 communities
2022: 501 communities
Each integration has several moving parts, so this growth is a testament to our wonderful team, senior living clients and the partnered pharmacies. Learn more about the Yardi Pharmacy Network in our brochure.
Get in touch
Thanks for reading all about our new milestone — we look forward to updating you as our growth continues. If you have any questions on the Yardi Pharmacy Network, don't hesitate to get in touch.