Yardi Client Aegis Living
By Natalie Mahn on Aug 15, 2023 in Senior Living
Creating environmentally conscious, sustainable buildings is more important than ever. Yardi client Aegis Living knows just how important, considering they've created the world's "greenest" senior living community — Aegis Living Lake Union. Opened in 2022 and located in Seattle, Washington, Aegis Living Lake Union is completely emission-free, using no fossil fuels.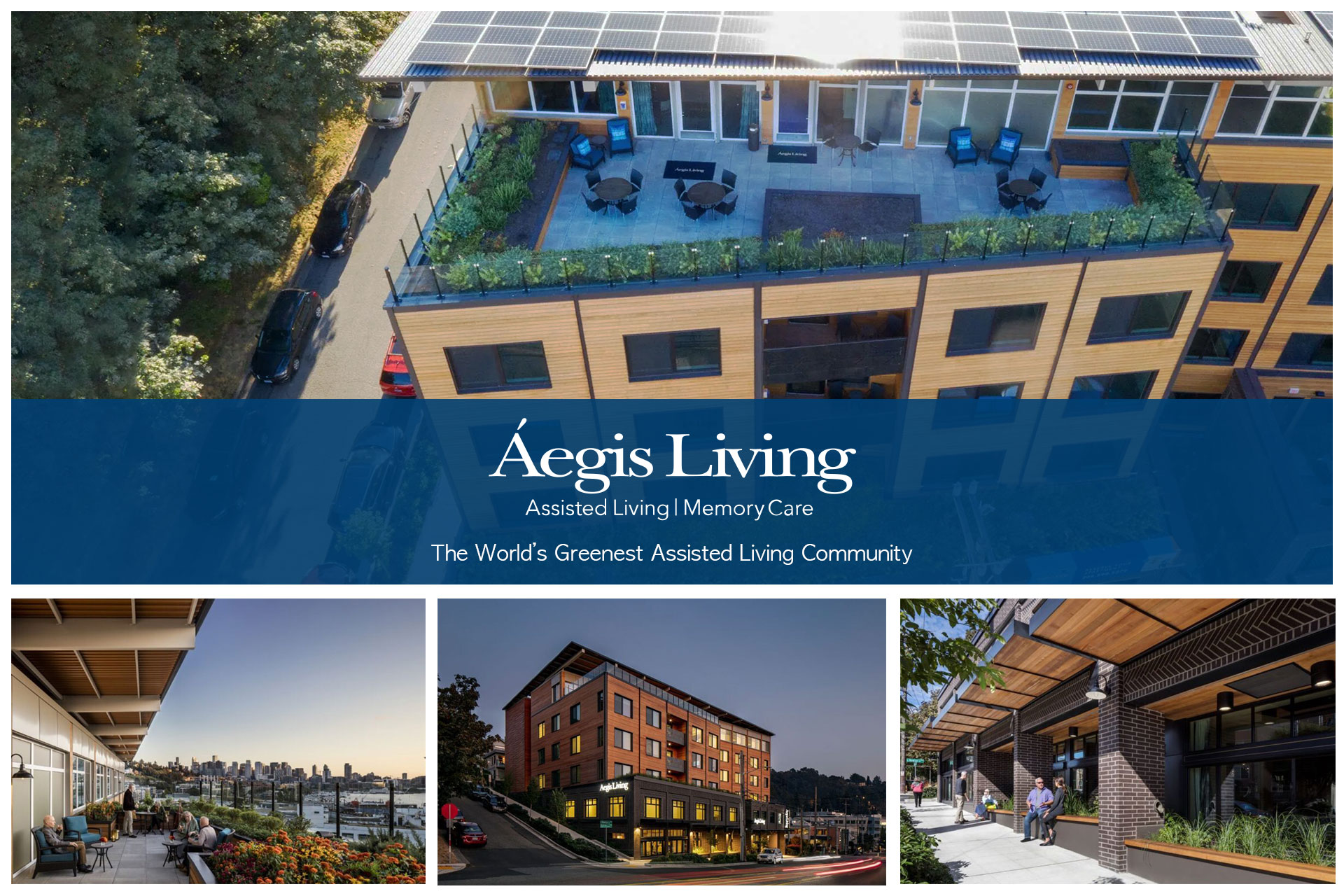 Considering the dedication of Aegis Living in creating this spectacular community, we simply had to spread the word here on The Balance Sheet. A round of applause for Aegis Living in creating a sustainable place for residents to call home!
Read more about the initiative at Aegis Living Lake Union below.
Aegis Living creates world's greenest senior living community
Aegis Living Lake Union is no stranger to sustainability. Relayed by McKnight's Senior Living, the community's environmentally conscious design is a commendable achievement — and an inspiration to others in the industry.
Impressively, standard electricity supports the entire 70,000-square-foot building at Aegis Living Lake Union, which offsets 105% of the structure's total energy demand. The community implemented a variety of energy reduction measures to achieve this, including an onsite solar array and offsite solar energy farms. When compared with similar buildings, the community has reduced its total energy draw by 25%.
"When we embarked on the journey to create the world's greenest senior living building, our goal was to set a new standard for what is possible, bringing an equal commitment to sustainable buildings and exceptional senior living," Aegis President Adam Clark shares with McKnight's Senior Living. "We made this dream a reality and hope to be a model for others serving our rapidly growing aging population."
In terms of recognition (and well-deserved recognition at that), Aegis Living Lake Union is one of ten developments that's been selected for the 2023 Urban Land Institute Americas Awards Of Excellence — and it's the only senior living community to be recognized. It's also the first assisted living community to meet the global green building standards set by the International Living Future Institute.
About Aegis Living
Aegis Living is a leader in senior assisted living and memory care. With more than 25 years of experience, Aegis is known for its deep expertise in supporting residents along the continuum of care, innovative programming, a focus on purpose-built design and an employee-centric culture. With every community, Aegis creates a living environment where residents can feel at home and inspired to live life to the fullest.
The organization is headquartered in Bellevue, Washington, and operates 36 communities in Washington, California, and Nevada.
Connect with us
Once again, congratulations to Aegis Living for this outstanding achievement. Be sure to read more about the environment-first approach at Aegis Living Lake Union via McKnight's.
If you're wanting to know how we support clients like Aegis with our senior living management software, reach out to our team! We'd love to show you around the Yardi Senior Living Suite.