Yardi Care Apps
By Natalie Mahn on Apr 11, 2022 in Senior Living
Ready to explore our Yardi EHR mobile apps? Each app — Care Stream and EHR Assessments — has undergone a fresh round of enhancements built to help senior living staff succeed.
Keep reading to learn about the latest functionality in both apps: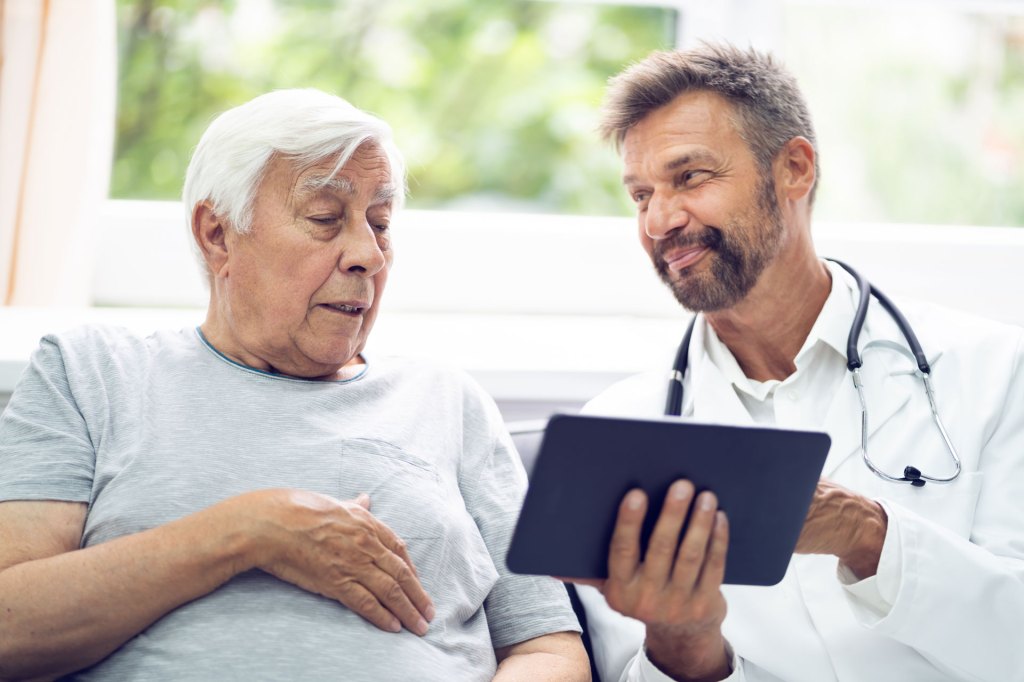 New functionality & expanded compatibility in Care Stream
Thanks to Care Stream's 1.29 update and release, senior care staff can now utilize a simplified task workflow. Shown as either their resident or task summary view, the enhanced workflow displays upcoming tasks using clear, pre-configured icons — all crafted to help staff streamline daily responsibilities and deliver better care.
When caregivers enter the task summary view, they'll see a resident photo, an icon related to a particular task and a color-coded icon representing the level of assistance needed. So if a resident is due for a bath that day, caregivers will see a bath icon in conjunction with a green icon representing minimal assistance, a yellow icon for moderate assistance or a red icon indicating extensive assistance.
This means staff members see exactly how to care for each resident — and how much assistance is needed — at a glance. For staff with vision impairments or non-English speakers, these icons are especially beneficial.
In addition to viewing their entire task list, staff can also use the icons to filter by individual task for added convenience and time savings.
And that's not all — the Care Stream app also received a compatibility update. Windows 10 users can now download Care Stream directly to their laptop or tablet, rather than utilizing the desktop version. This allows more staff, across varying communities, to utilize the app and access its benefits.
Ready to see more? Be sure to download the Yardi EHR Care Stream app on the Google Play Store or the App Store.
EHR Assessments adds co-occupant feature
In the EHR Assessments' 1.7 release, new functionality allows staff to perform an assessment on a prospect's co-occupant, such as a spouse, in addition to completing a standard prospect assessment. In turn, the co-occupant's service recommendations are automatically transferred to the lease proposal workflow in RentCafe Senior CRM. The enhanced functionality ultimately helps staff save time and streamline the move-in process.
You can install the Yardi EHR Assessments app on the Google Play Store, or by visiting the App Store.
"The enhancements in Care Stream and EHR Assessments provide new ways for staff to serve residents," said Ray Elliott, vice president of senior living at Yardi. "With Care Stream, having a simplified task view means caregivers don't need to dig for information, and residents receive faster care as a result. Having extended compatibility with Windows 10 is beneficial because more teams can utilize the app, depending which devices they have access to. In EHR Assessments, the new functionality helps staff expedite the prospect to resident journey."
We're thrilled to share these enhancements with our senior living clients. If you're new to our solutions and interested to learn more about Yardi EHR, reach out here.