Immersed In Nature
By Natalie Mahn on Jan 14, 2022 in Senior Living
Looking for a creative approach to senior living design? Look no further. Watercrest Senior Living is developing a biophilic-inspired community and it's a sight to see.
Meet Watercrest
Watercrest Senior Living is all about dedicated care. This provider upholds their mission "To Welcome, To Care, To Serve" in their thoughtfully-designed communities built to provide security, comfort, health, happiness and opportunities to help residents live their best lives.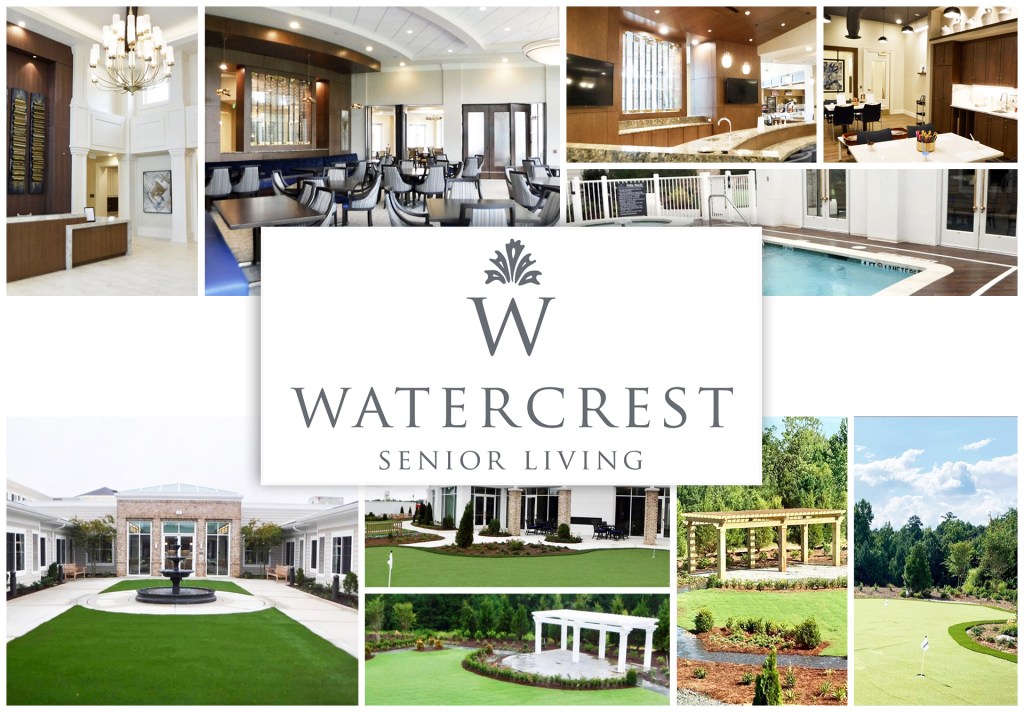 The biophilic design theme will live at Watercrest Macon, a Georgia-based community offering assisted living and memory care options.
Biophilia explained
Defined as the innate human instinct to connect with nature and other living beings, Biophilia makes for an ingenious design foundation. In this case, it's the foundation for amenities at Watercrest Macon.
Building a biophilic space means incorporating natural materials and patterns in the design process. The ultimate goal is to develop a strong connection to nature — and ensure that connection is maintained. But what's the benefit of living in a biophilic, nature-inspired environment?
Research suggests that nature living can enhance mood, decrease stress, increase concentration, reduce
blood pressure and more. And according to Watercrest, their biophilic-themed community is being purposefully designed with these benefits in mind.
Immersed in nature at Watercrest Macon
Come early 2022, when the new amenities are scheduled to be finished, Watercrest Macon will take nature living to a whole new level. Deeply rooted in biophilic themes, their fresh architectural elements aren't often found in senior living communities.
With that, congratulations are in order! Shoutout to Watercrest Macon for creating a unique, positive experience for their residents.
The community's amenities will include an oversized atrium, therapeutic moss walls, landscaped walking paths, a signature water wall, gardening stations and even an outdoor putting green. See for yourself in Watercrest Macon's LinkedIn post.
Watercrest thrives with Yardi
There's no questioning Watercrest's passion for resident care. In addition to building intricately-designed communities with their residents' happiness in mind, this provider drives continued success with help from senior living management software.
Utilizing Yardi solutions like Voyager Senior Housing, RentCafe Senior CRM and Job Cost, Watercrest keeps their communities connected — and their staff succeeding. Uniting all aspects of senior housing on an integrated platform means Watercrest can streamline their business needs, freeing up crucial time to spend on resident satisfaction.
We're happy to show you exactly how these solutions make the difference. Reach out to team Yardi.
For more examples of providers unifying their business with Yardi, check out these success stories. And don't forget to read more about Watercrest Macon's biophilic-themed amenities.