Studying Seniors
By Natalie Mahn on Jun 16, 2022 in Senior Living
We're seeing more tech-savvy seniors today than ever before. From using technology to pay bills to connecting with others on social media, seniors are becoming increasingly invested in the digital world.
That's verified by a recent study exploring seniors' use of TikTok, the well-known social media platform often associated with younger users. But this study didn't simply look at how much seniors use TikTok. Researchers sought to analyze how seniors are using social media — TikTok in particular — to engage in discourses on aging.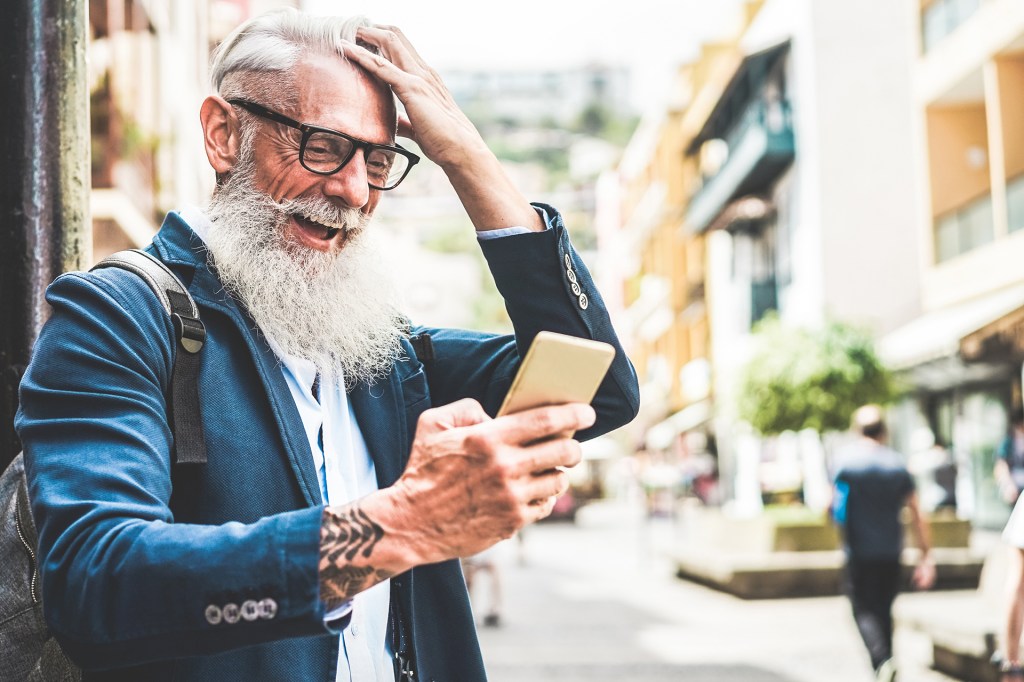 In other words, how seniors are using the platform to defy ageist stereotypes.
Covered by McKnight's Senior Living, the study is packed with interesting findings. If you're as curious as we were about the tech-focused path seniors are paving, read on.
New study: Seniors reframe stereotypes via TikTok
In researching seniors behavior on TikTok, several most-viewed videos from users aged 60 or older — and who have at least 100,000 followers — were compiled. The study in reference, "Not Too Old for TikTok: How Older Adults are Reframing Aging" was published by researchers from Yale University and the National University of Singapore.
From the videos analyzed, which totaled at 1,382, a few prominent themes emerged. Here's a snapshot of what researchers found:
71% of the videos featured older adults defying age-related stereotypes
18% featured older adults making light of age-related vulnerabilities
11% involved older adults calling out ageism
Building off the tech-savvy seniors theme, the study references a Pew Research Center analysis that highlights just how digitally focused older adults have become. The analysis shows:
73% of adults aged 65 or more years used the internet in 2019
Smartphone adoption today is 81% among adults aged 60 to 69 and 62% among those aged 70 or more years
Smartphone ownership went from 30% in 2018 to 40% in 2019 among those aged 74 to 91
Back to TikTok, the platform shared that a handful of seniors have become content creators, "successfully racking up millions of followers, dispelling the long-held belief that older adults are passive consumers of social media." And the pandemic has certainly contributed to the increase in seniors' social media use, TikTok included, according to the "Not Too Old for TikTok: How Older Adults are Reframing Aging" study.
More findings
In looking at the number of seniors present on TikTok and the type of videos they post, researchers propose that social media is a powerful tool for combating ageism. More specifically, they believe putting seniors at the forefront of the ageism conversation is an effective strategy.
They also cover the role that social media platforms play in helping seniors, suggesting that seniors are mostly underrepresented when it comes to design and usability.
Last but not least, with the findings in mind, they encourage organizations that focus on seniors' rights to experiment with short-form content on TikTok.
Looking ahead
It's crucial to recognize how seniors' digital habits have evolved. Not to mention, the desire seniors may have to use tech tools crafted with them in mind.
We use that mindset as a foundation when crafting our senior living software here at Yardi. When it comes to resident-facing tools like RentCafe Senior Living, we strive to create features that are not only easy to use, but enjoyable, too.
Learn more about Yardi senior living solutions in our brochure. If you have questions, we invite you to reach out anytime.