Announcing New Features!
By Natalie Mahn on Sep 20, 2022 in Senior Living
You may be familiar with our senior living business intelligence solution, Yardi Senior IQ. This integrated system generates data at the click of a button to help operators make smarter, faster decisions. And when operators make informed decisions based on real-time data, senior living residents reap the benefits in the form of enhanced services and care.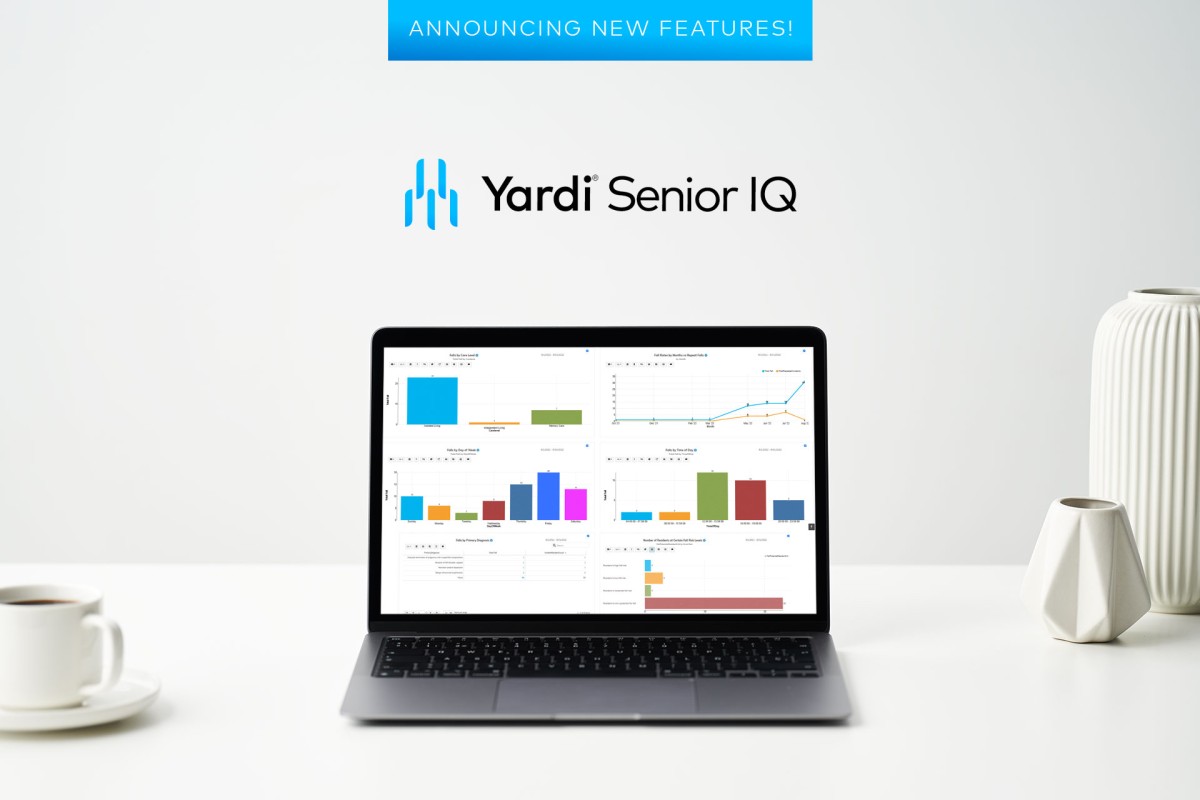 All that aside, today's focus is to share the newest advancements Senior IQ has to offer. Read on for a short overview.
Senior IQ releases enhanced dashboards and KPIs
Starting with the clinical ADL's dashboard, Senior IQ clients have access to three new KPIs showing resident counts for:
Care plans not activated at admission
Care plans not activated quarterly
Care plans not activated annually
In the clinical medications dashboard, three new KPIs exist in relation to medication orders. These offer resident percentages by property/care level for the following respective orders:
Residents receiving antibiotic medication
Recently started antipsychotic/anxiolytic/hypnotic
Started antipsychotic/anxiolytic/hypnotic by CL
For the clinical census dashboard, a single KPI has been added. Titled conversion from respite to permanent, this KPI shows the percentage of residents who have converted from a respite to permanent contract type in the past 12 months. In relation to KPIs that already exist in the clinical census dashboard, new columns have been added in the drilldown grid KPI to show more details.
Moving on to the clinical pressure ulcers/injury dashboard, the average length of pressure ulcers KPI has been renamed to average duration of pressure ulcers/injury.
Last but not least for KPIs in Senior IQ, an occupancy type filter has been added under dashboard filters, giving clients the option to switch between physical and financial occupancy.
Contact us
If you're already utilizing Senior IQ and have questions about the latest functionality, reach out to your sales rep anytime. If you haven't started your journey with this single connected solution just yet, contact us to learn more!