Manage Resident Vaccinations
By Natalie Mahn on Mar 20, 2023 in Senior Living
The COVID-19 pandemic has been a challenging journey for us all, including senior living providers and those within their communities. From identifying infections to meeting CDC guidelines to managing resident vaccinations — each challenge has required a creative solution to help communities stay safe.
So as providers continue to navigate this era — and manage resident health in general — we're focused on sharing all that our single connected solution does to help. It's why we've put together resources like our vaccination infographic, which shares how Yardi EHR (our electronic health record solution) streamlines vaccine tracking and other key tasks.
Ready to ease staff burden, improve resident health and keep your communities safe? Explore the infographic below to see how Yardi EHR does it all, helping you navigate COVID-19 and other infectious diseases: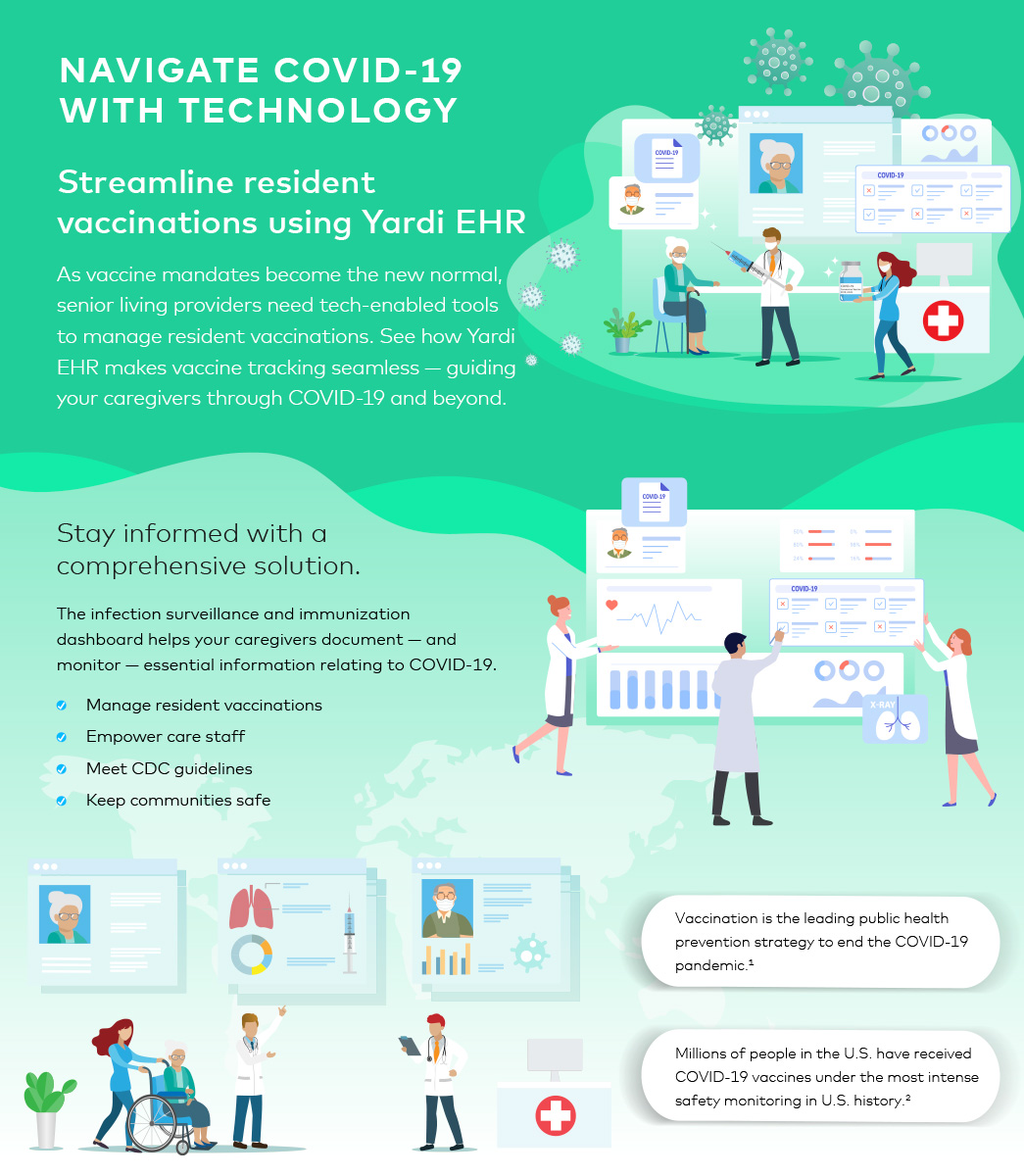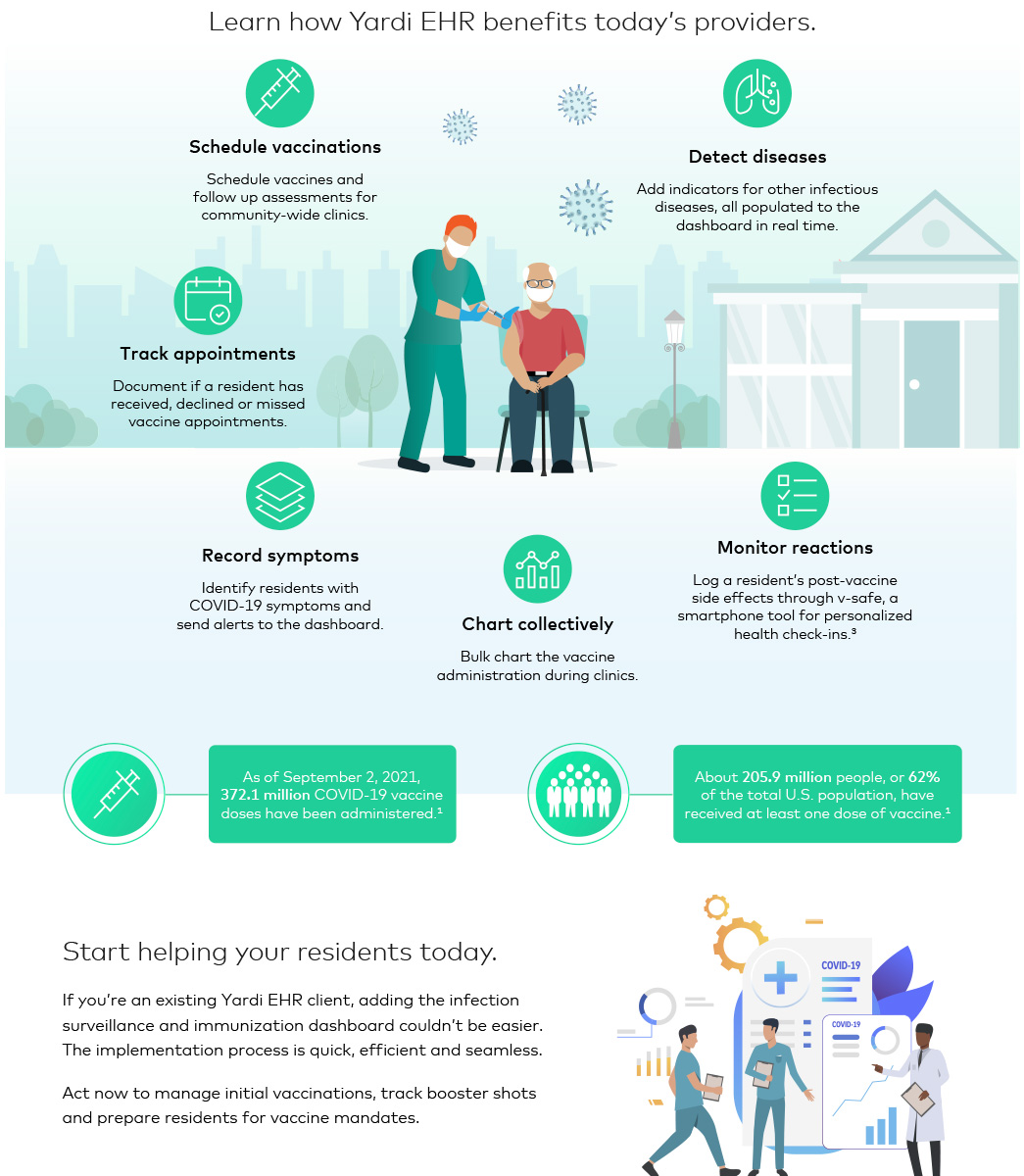 Stay informed with a comprehensive solution
Yardi EHR is a full-service electronic health record solution for senior living providers. Built with several features that help you deliver the best care, this integrated solution offers an infection surveillance and immunization dashboard to help caregivers document — and monitor — essential information relating to COVID-19.
Manage resident vaccinations
Empower care staff
Meet CDC guidelines
Keep communities safe
Learn how Yardi EHR benefits today's providers
With Yardi EHR, you're equipped to schedule vaccinations, track appointments, record symptoms, chart collectively, monitor reactions and detect diseases — all from a single platform.
Start helping your residents today
If you're an existing Yardi EHR client, adding the infection surveillance and immunization dashboard couldn't be easier. The implementation process is quick, efficient and seamless once you submit a case via Client Central (or by contacting your account manager).
You'll be set to manage initial vaccinations, track booster shots and more in no time.
Let's make a difference together
In senior living, having tech-enabled tools like Yardi EHR to manage resident vaccinations is infinitely valuable. Be sure to bookmark our vaccination infographic shared above for future reference, or check out the version for Canadian providers.
Ready to chat with our team about Yardi EHR? Reach out for a personalized demo to learn more about the features covered in this post, plus more.