Fundraising With Care  
By Natalie Mahn on Dec 28, 2022 in Senior Living
It's never a bad time to spotlight positivity in the world, whether it be a kind gesture, a fundraising mission or even a community gathering. We always seek to share these moments from our senior living clients, and we have a roundup of recent stories that are positively inspiring.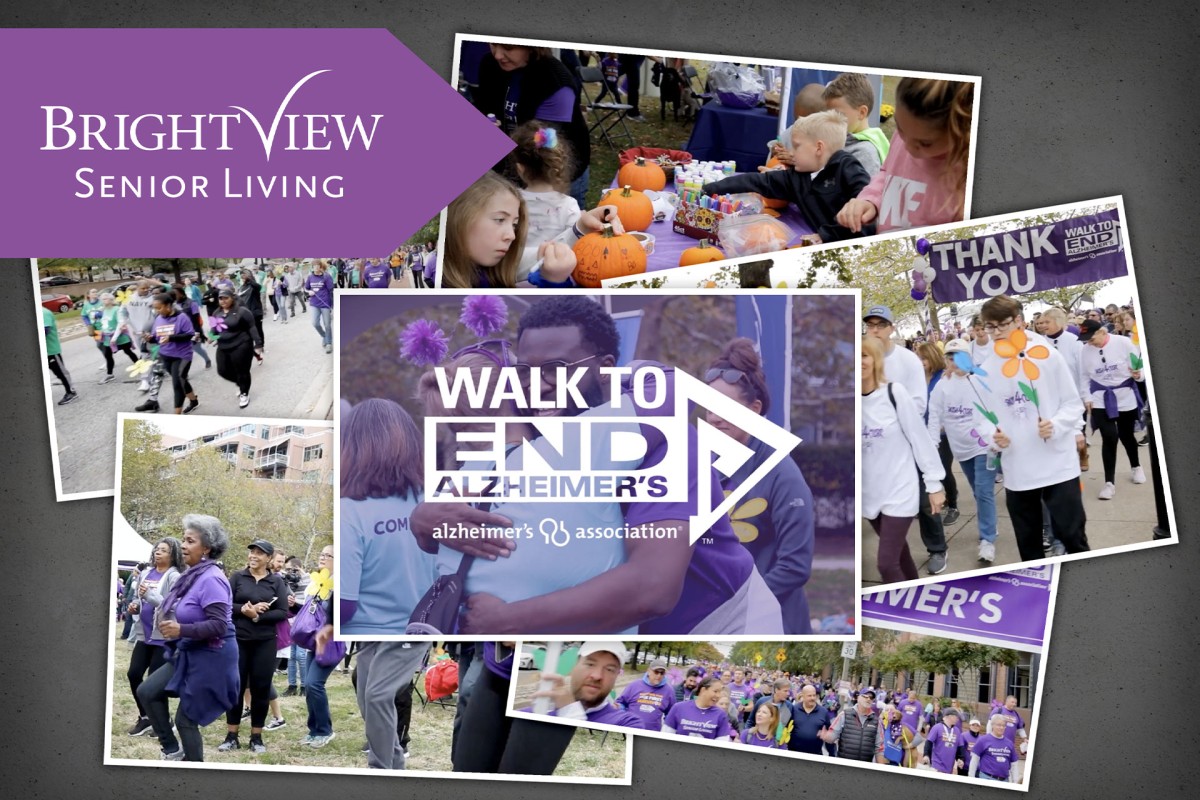 To our Yardi senior clients mentioned below and all others, thank you for making the world a better place!
Pacifica & Brightview raise funds for Alzheimer's
Each year, Pacifica Senior Living partners with the Alzheimer's Association to host fundraisers, charity events and educational seminars to raise awareness about memory loss conditions. Pacifica communities — including both staff members and residents — participate in these activities.
In addition to spreading awareness through their 2022 events, Pacifica raised $67,435 in support of the Alzheimer's Association. Pacifica also ranked among the top 30 national teams supporting the Alzheimer's Association, and earned the team longevity award for supporting them for over five years.
Pacifica shared the delightful news on their company blog, giving a special shout out to Pacifica Senior Living Paradise Valley for being the top fundraising community. A warm congrats to Pacifica for their efforts.
For Brightview Senior Living, another dedicated Yardi client, supporting the mission of the Alzheimer's Association is second nature. During October and November of this year, Brightview partnered with the association to partake in the walk to end Alzheimer's, raising funds along the way.
"Together, we've already raised over $135,000 to #EndAlz…and the year isn't over yet," shared Brightview on LinkedIn. $135,000 in raised funds and a dedication to raising awareness? That's inspiring to say the least. Well done, Brightview!
Watercrest hosts annual festival of trees fundraiser
Holiday spirit is in full swing for Watercrest Senior Living, especially at their Winter Park community. They kicked off December with their annual festival of trees celebration, a fundraiser that supports the Advent Health Neuroscience Institute Parkinson's and Movement Disorder Outreach.
The festival includes a silent auction in which attendees bid on trees and other holiday items. It's a lovely gathering that combines festive themes with an important mission, so kudos to all at Watercrest!
Maplewood shares giving Tuesday mission
In honor of giving Tuesday, taking place the week after Thanksgiving, Maplewood Senior Living shared their drive to give back. Inspired by their very own Maplewood Senior Living HEART Foundation, they encouraged all to consider the act of giving.
"Our mission is to give support and financial help to Maplewood associates and their families who find themselves facing challenging times of unexpected, life-altering circumstance," noted Maplewood on LinkedIn. This generous fundraising mission calls for recognition! Fantastic work by those at Maplewood.
Nevada HAND celebrates employee giving campaign
At Nevada HAND, giving back to their communities is of the utmost importance. That's why they created their employee giving campaign and this year, the organization raised nearly $2,000 to make the campaign flourish. The initiative celebrates Nevada HAND's incredible staff and the funds help provide life-enriching resources for residents.
"We are so grateful for the hardworking, generous employees who make up our organization and truly believe in our mission," shared Nevada HAND on LinkedIn. We love seeing our clients give back to their employees and residents — nicely done, Nevada HAND!
Spreading positivity through the new year
It's great to see our senior living clients channel positivity and passion in creative ways, often partaking in fundraising efforts that change the world. Once again, a well-deserved congratulations to all for their inspiring efforts!
We look forward to sharing more stories like these as we enter the new year. What's inspiring you lately?