Start Your Digital Transformation
By Natalie Mahn on Feb 9, 2023 in Senior Living
Ever heard the term digital transformation? According to a recent white paper by LeadingAge, the concept is critical for senior living operators to understand — as it offers a way to reimagine how they run their communities.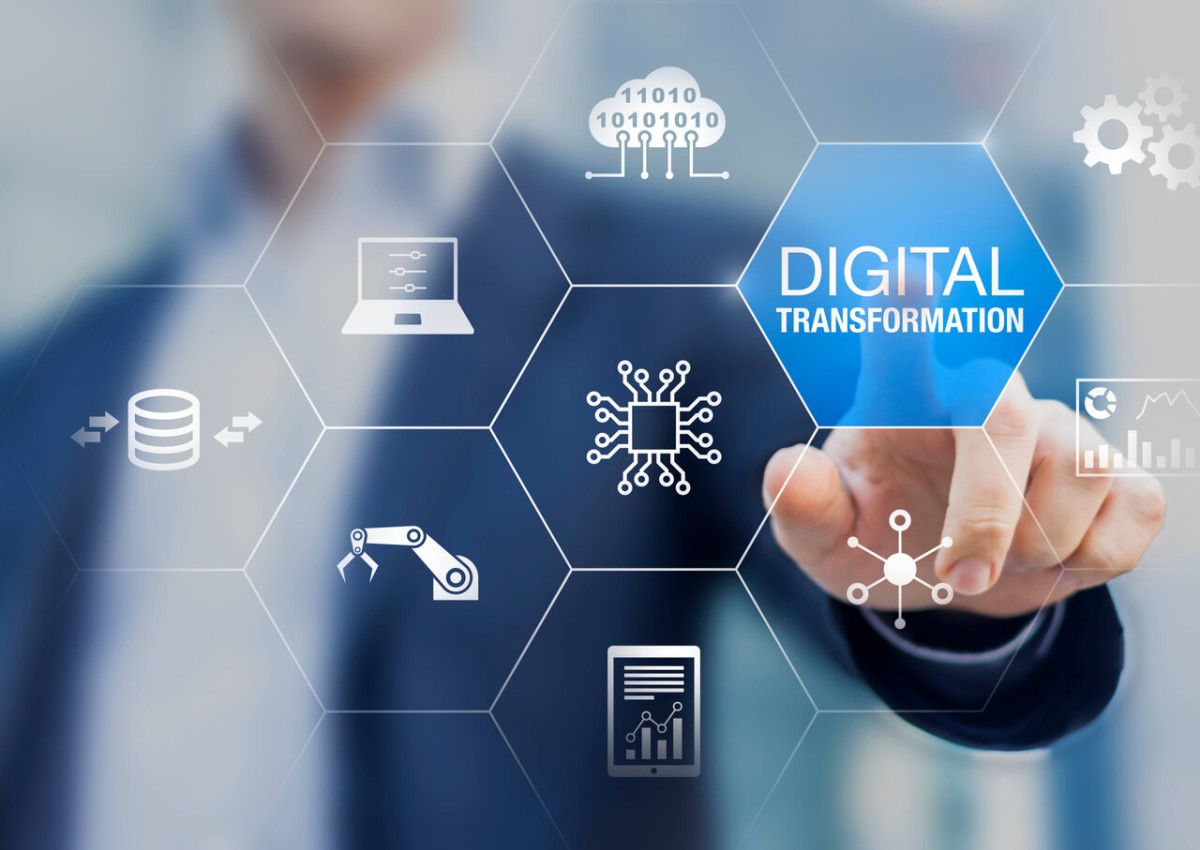 There's a lot covered in the resource, so we put together a quick summary below! Read on to learn what digital transformation means, why it matters in senior living and how you can maximize your potential with this information in mind.
Digital transformation defined
First things first, what is digital transformation? LeadingAge defines the term as follows:
Digital transformation is the process and journey of using digital technologies to create new — or modify existing — organizational processes, culture and resident/staff experiences to meet changing business and market requirements. While technology platforms are a key element, digital transformation is more than installing a single solution. It begins and ends with how you think about, and engage with, residents and staff.
In relation to senior living, LeadingAge says that digital transformation is critical to the future sustainability of operators.
Why is digital transformation critical?
LeadingAge explains that various factors make digital transformation critical for today's senior living organizations. One key factor is the industry-wide staffing shortage, which is driving the need to abandon manual processes and opt for digital workflows to ease staff burden.
Looking at the big picture, shifting to a digital system helps operators boost productivity, reduce costs, improve resident and staff experiences and so much more. Especially when digital workflows unite on a single platform, like the Yardi Senior Living Suite.
How can senior living operators navigate a digital transformation?
The white paper — Digital Transformation in Aging Services — outlines how senior living organizations can transition to digital workflows with three key elements in mind. These elements (the three Ps) include people, process and platforms.
Starting with people, LeadingAge states that a successful digital transformation is largely dependent on your existing personnel and stakeholders. You need to assess their digital skills and understanding, provide clarity on what role they'll play in adopting new technology and decide what training is needed. Outside of internal people like staff, the white paper reveals that external people — such as family members and volunteers — also play an important role in digital transformation.
Next up is process, more specifically identifying, analyzing and improving existing processes. The white paper shares how taking a closer look at processes helps operators eliminate weak points in their current operations, as well as:
Improve productivity, efficiency, utilization and quality
Reduce operational budget by effectively using assets and resources
Eliminate waste and duplication of tasks
Reduce friction in business processes
Improve the staff and resident experience
Reduce process completion time
LeadingAge also shares a few questions operators can ask themselves when looking at processes, such as: How can we employ digital technology to standardize and automate processes that are repetitive and redundant? How can digital technology help us organize data to provide faster, more accurate and more predictive views on our business? How do we leverage digital technology to generate and act on meaningful customer insights that can help improve our services?
The last element introduced is platforms, otherwise referred to as technology. Simply put, the platform/technology element provides the actual tools that operators need to go digital.
Yardi senior living solutions
When it comes to the third element outlined by LeadingAge, the technology itself, it's important to find a solution that's built for the unique needs of senior living. Also, one that offers tools that integrate with one another to ensure you maximize efficiency at the highest level.
The Yardi Senior Living Suite does it all, combining everything you need on a cloud-based, centralized platform. It's built for operators of all types and sizes and includes tools for financials, marketing, care and more. Explore the Yardi Senior Living Suite.
Read the white paper
If you're ready to dive deeper into digital transformation, read the LeadingAge white paper. And if you have questions for us regarding our single connected solution for senior living, reach out anytime!