Changemakers Series
By Natalie Mahn on Jun 27, 2022 in Senior Living
This year's Changemakers series has spotlighted some fantastic senior living leaders so far. That includes the latest batch of honorees, whose interviews are officially live.
The annual series, a collaboration between Yardi and Senior Housing News (SHN), features interviews with pioneers across the industry. And to be deemed a Changemaker, you need a strong appetite for risk and of course, change.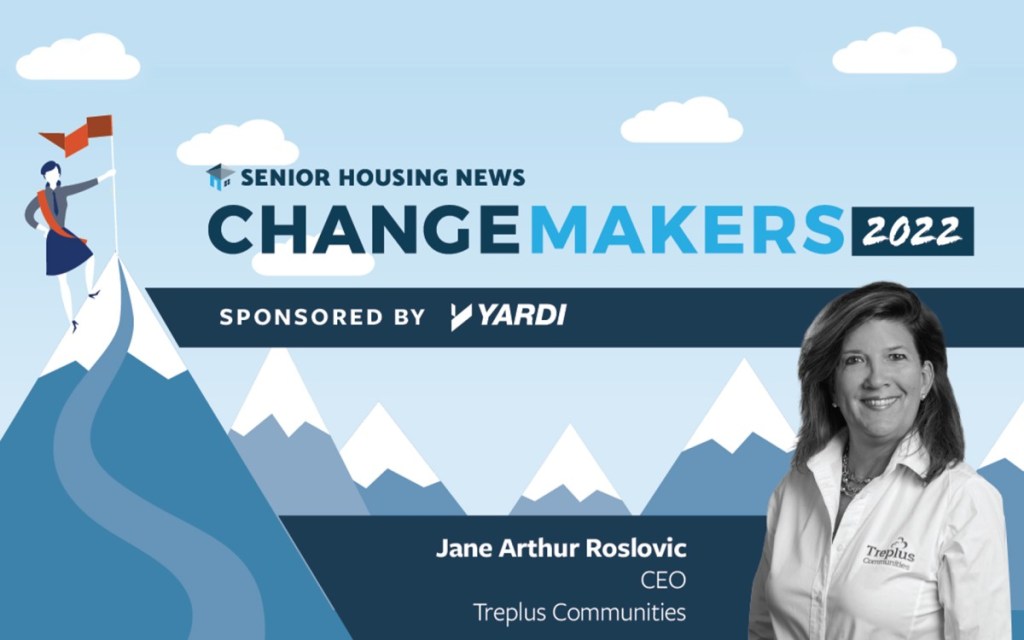 That describes Jane Arthur Roslovic, CEO of Treplus Communities and a newly-announced Changemaker.
Meet Jane Arthur Roslovic
Jane Arthur Roslovic has been in the real estate development business since the 1980s, and she's held a managing member position at Treplus Communities since 2012. From decades of experience, she's well versed in driving unique, strategic initiatives in senior living.
In her SHN interview, Roslovic speaks to her team's brand strategy when it comes to targeting active adults and their children. She also shares how the real estate landscape is evolving, and her experience with driving change throughout her career. Here's a snapshot:
SHN: As you think back on your career, what changes have you driven at Treplus or in the industry that you're especially proud to share?
Roslovic:I am proud of the brand we created, which was ultimately our intent at the beginning. We wanted to build something that the 55-plus active adult really identified with, and we've accomplished that goal. It's meeting a need for the baby boomer, but what's even cooler is that Gen Z or Gen X is right behind them seeking lifestyle choices. The children of active adults support this lifestyle choice and the fact that we've created a brand they already identify with is exciting — not just for Treplus, but the whole active adult asset class.
SHN: What are some ways in which you think the senior living industry needs to change in the next five years?
Roslovic:Active adult living is our specialization. Awareness is key in the active adult industry, and we have to promote it every day. It is clear amongst my peers, who are out developing active adult, that it is taking all of our efforts to make active adult living a strong, viable option for the younger side of middle age.
We are offering an active lifestyle solution that offers greater financial flexibility and the ability to be a part of community of people who are in the same place in life. In the next 5 years active adult housing will be a solid choice for those who are looking to downsize and live maintenance free.
With respect to senior living, I believe labor is the biggest challenge and needs the greatest change. The labor force has been hit so hard, and it is critical that we get workers re-engaged with delivery of service while making them proud of their profession.
The pandemic was a setback and now we have to play catch up. In senior living, there is still opportunity for delivery of a better resident experience. I'm not sure how quickly that's going to happen, but I think active adult is keeping a good pace as the industry evolves.
Read on
From us here at Yardi, thanks for reading! We're honored to sponsor the Changemakers series for the fourth consecutive year. To learn more about our solutions in senior living, visit our product suite. Head here to read the rest of Jane Arthur Roslovic's SHN interview.