Brightview's Botanist
By Natalie Mahn on Mar 23, 2022 in Senior Living
Looking for tips to help your indoor plants thrive? It's a good thing that Dr. Joan Gottlieb, a resident at Brightview Commons, has years of expertise and knowledge to share.
We're loving Joan's feature on Brightview's blog, which dives into her botanist journey, top tips for keeping indoor plants alive and more. We hope Joan's story and ideas make your day a little brighter — and help you channel your inner botanist.
A passion for plants: Brightview's resident botanist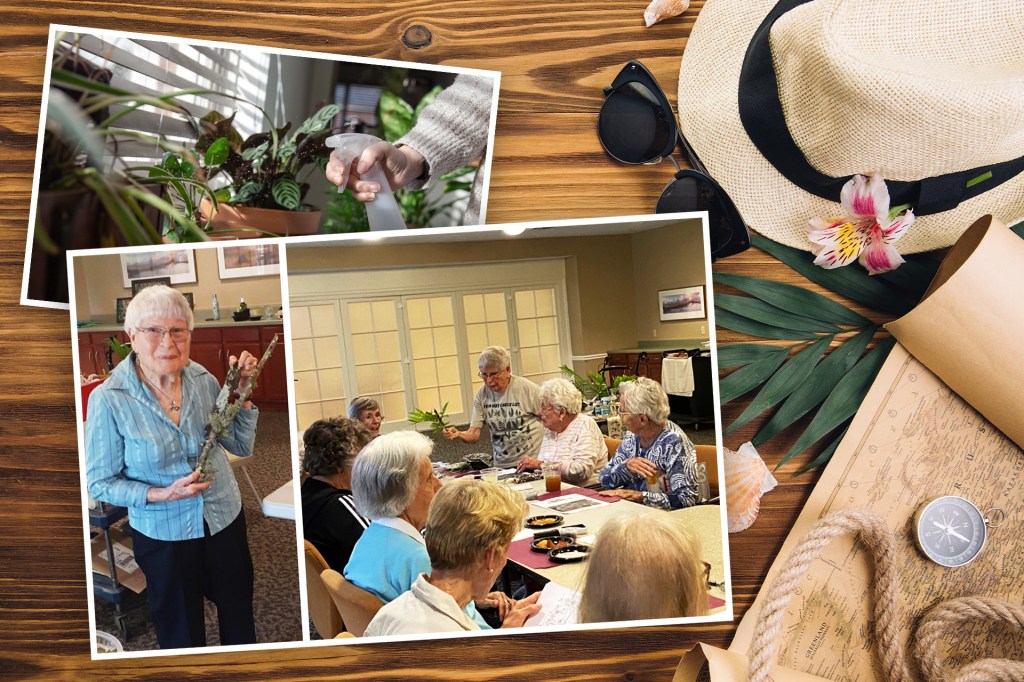 From earning her undergraduate degree in biology to completing her Ph.D. thesis on plant hormones, Brightview resident Dr. Joan Gottlieb has always loved botany. After finishing school herself, Joan went on to teach science and biology courses, plus she led botany seminars for advanced students.
But Joan didn't stop there. She also traveled the world as part of botany field study programs visiting New Zealand, China, Costa Rica, Ecuador, the Galapagos Islands, Hawaii, Trinidad and Tobago to study the local flora.
Outside of the classroom and her travels, Joan kept her passion alive by housing over 180 ferns in her home garden.
"I've had a wonderful life with this passion of mine," said Joan. "It's taken me around the world, makes me happy to be indoors and I can write about them. I'm happy to have that. You only live once, and you want to do something that pleases you, has some youthfulness and makes the world a better place."
Now residing at Brightview Commons, Joan continues her passion by caring for her own plants, working on the community's garden and teaching classes to fellow residents.
Start your own garden with Joan's tips
Inspired to start your own indoor garden — or revitalize the plants you have now? Look no further! Joan shares four plant-caring tips in Brightview's blog post. You'll also find a quick highlight of the mental and physical benefits of keeping indoor plants around.
Joan's top tips include:
Don't overwater your plants — more plants are killed from their roots drowning in water than from not getting enough
Fertilize your plants every time you water — home plants are pot-bound, so they can't replace the minerals they need to make chlorophyll
Let there be light — plants thrive in the windowsill where they can grab lots of light
Move it on up — repot your plants into larger containers as they grow
Read more of Joan's advice in Brightview's blog post.
Learn about Brightview
Brightview Senior Living has delivered over 20 years of exceptional senior living services. Today, Brightview builds, owns and operates 45 communities across the East Coast packed with amenities and programs to keep residents active and healthy.
With tools like Yardi EHR and RentCafe Senior CRM, Brightview continues to advance their services and boost resident satisfaction. Learn more about Yardi solutions in senior living. Shoutout to Brightview's resident botanist, Joan, for sharing her love for plants with those around her. Check out Brightview's blog for more positive senior living stories.