Aspire Available
By Joel Nelson on Mar 6, 2021 in News, Senior Living
Yardi Aspire gives senior living community operators the tools to train their staffs in everything from software skills and compliance to company policies and career development. The system's convenient on-demand course content and documents help teams work more productively and efficiently.
What training topics can be covered through Aspire? Everything from clinical skills, safety, new employee orientation and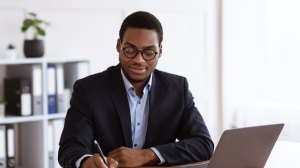 health records compliance to leadership, time management, software applications and more. As an added benefit, users seeking to customize training can build their own content and add pre-built videos.
Equally important, users can create, maintain and administer courses without adding IT resources. The system also accommodates courses from other learning management systems while offering convenient esignature and employee survey capabilities as well as collection functionality for other types of surveys.
"Aspire projects energy, forward focus and confidence. When employees feel those emotions at work, they are positioned to gain career skills and make a difference in their organizations. That's exactly what Aspire brings to our clients through its broad scope of features," says Terri Dowen, senior vice president of sales for Yardi.
Learn more about how Aspire can pave the way for better community management for residents, operators and family members.