Self Storage Update
By Joel Nelson on Sep 19, 2019 in News
Will too much of a good thing hurt the U.S. self storage industry? Possibly, but elevated supply is just one uncertainty surrounding the sector, which was the subject of a recent update presented by Yardi Matrix.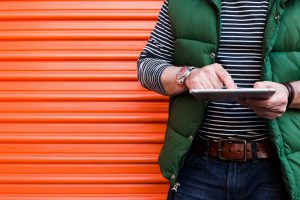 Those who invest, manage and develop self storage properties have some positive economic data on their side, such as solid gross domestic product growth, low inflation and rising wages. In another encouraging sign, capital for self storage investment has become abundant as major commercial real estate firms seek to diversify their portfolios. While nationwide delivery of new supply in 2019 will trail last year's total, growth will "taper off but not fall off a cliff" over the next few years and robust expansion remains the rule, according to Jeff Adler, Yardi Matrix vice president and general manager, who presented the update with Chris Nebenzahl, institutional research manager.
Less favorable indicators include the inverted yield curve, international trade conflicts and slowing economic growth in Europe and China. These are among the key factors that elevate the risk of a U.S. recession occurring by mid-2021, Adler said.
Key Trends
Demand drivers for self storage properties mirror the country's larger job, population and domestic migration trends: People and employers are leaving gateway markets like New York City, Chicago and Los Angeles for metros in the Southeast and Southwest with lower business and living costs, plus secondary tech markets. That movement has put self storage space in high demand in metros like Dallas, Orlando, Fla., Phoenix, Las Vegas and Charlotte, N.C.
These trends shape a short-term need for self storage space, but absorption of existing supply and projects in the pipeline will eventually depress street rates in most markets, with popular millennial destinations like Charleston, S.C., Nashville, Tenn., Denver, Seattle, Orlando and Portland, Ore., destined to be hardest hit. Promotions and concessions are already increasing overall, especially in markets with high supply.
So where are the opportunities? Retail bankruptcies are on the rise and create space for potential conversion to self storage, accounting for a major portion of the new supply forecast. Urban infill sites and older properties that are no longer suitable for industrial use are also opening up space. Opportunities for adaptive reuse and conversions are greatest in Chicago, Minnesota's Twin Cities, Cleveland and Pittsburgh, along with San Jose, Calif., and Raleigh, N.C. Markets with historically low self storage penetration, such as Los Angeles, California's Inland Empire and San Francisco, also present long-term potential for self storage investment.
The Technology Edge
Even with new institutional capital keeping self storage values strong for now, "the industry is in for a tough slog for an extended period of time," Nebenzahl said, which makes the advantages available from new technology and services more important than ever. Smart security systems, push notifications and mobile apps that drive down operational costs, improve efficiency and satisfy a customer base that expects 24/7 service availability are among the systems that are "driving the future of what the storage industry will look like," Nebenzahl said.
The complete Yardi Matrix update presented by Adler and Nebenzahl is available for viewing.