Self Storage Update
By Joel Nelson on Mar 18, 2019 in News
The U.S. self storage industry mirrors the conditions in the larger economy, thriving for the most part amid some potential headwinds, according to a recent update presented by Jeff Adler and David Dent. They are vice president and senior real estate market analyst, respectively, for Yardi Matrix.
Employment numbers and the overall economy are strong, with gains concentrated in lower cost locations like Nevada, Arizona and Florida. As a result, new self storage supply is strongest in these domestic migration destinations. Millennial favorites like Portland, Ore., Nashville, Tenn.,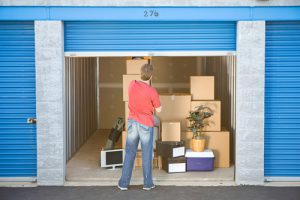 Orlando, Fla., and Seattle, are similarly enjoying healthy demand for self storage facilities, as are underpenetrated metros such as New York City, Boston, Philadelphia and Chicago.
Forces that could impact the self storage industry adversely include the possibility of an inverted yield curve—when long-term debt instruments yield less than short-term debt instruments—and international trade uncertainties. But "sharpshooters" willing to research deeply can still prosper, Adler and Dent said. Opportunities could arise from facilities left vacant by retail bankruptcies; local supply, demand penetration factors; continued penetration in gateway markets; and underserved pockets of high in-migration secondary markets. Storage facility owners might gain opportunities to raise rents in markets with low storage-to-apartment-cost ratios such as Austin, Texas, and California's Inland Empire.
In addition, the self storage industry is broadening its service suite with automation and technology. Available or proposed enhancements include fully automated leasing, enhanced gate systems and other security, co-warehousing that uses vacant storage space for small industrial purposes, and climate controlled storage for wine collections and other temperature-sensitive possessions.
As the overall economy approaches a soft landing in the downside of the current cycle, the self storage sector "is still attractive in the long term if you have the financial wherewithal to ride through" potential adverse conditions, Adler said.
Download the presentation materials and recording from the most recent self storage update.