Self-Storage Skills
By Yardi Blog Staff on Sep 18, 2019 in News
Self-storage is in high demand these days, not just by renters but also by homeowners who need a place to keep some things for a time. About 1 in every 11 households rents a storage unit, according to research from MJ Partners. Self-storage can provide security, convenience, and it's often very cost-effective.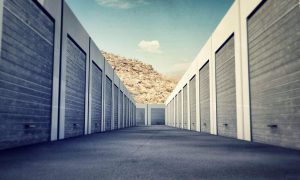 To be competitive and make the best return on investment, storage facility owners need to know how to keep their customers loyal and happy. Storage renters want value for money, but they also have other preferences which may not be so obvious. Fortunately, the Self Storage Association's most recent Demand Study provides useful data about the features that renters consider important.
Easy Come, Easy Go
Convenience is a top priority for most self-storage renters. The ability to access a unit at any time is crucial for 57% of respondents, indicating their desire to be in full control of their stuff and to get it back whenever it suits them. Moreover, 24% would pay extra for this feature.
Also high on the list, is the ability to drive up to a unit, letting them load and unload quickly. 54% of renters value the location's accessibility by car, with 20% of them stating they were willing to spend additional money on it.
While ease of access is important, so is security. Implementing 24/7 access can mean installing extra security measures against unauthorized entry, but such investments are usually worthwhile. Approximately 30% of all Millennial, Gen-X, and Boomer renters are willing to pay extra for electronic gates at the entrance. If a facility doesn't already have this, installing high quality equipment is advisable to prevent theft, 37% of renters consider that security alarms essential, and 15% are willing to pay a bit extra for such protection.
Key Customer Value: Flexibility
Similar to renters' desire for convenience is their need for flexibility. Having a flexible means of payment is important to approx. 47% of renters, while 46% of them would like flexible contracts. This means not being required to rent long-term. Typically, the minimum period is a month. This is very useful for people in the process of moving, for example.
Flexibility may also be extended to the size of unit being rented. Customers appreciate having the possibility to upsize or downsize at a moment's notice. The ability to move in or out at any time also comes under the flexibility category. A storage facility that cares about keeping its renters happy will ensure they can arrive with their stuff and leave on whatever days they wish, with minimal fuss and paperwork involved.
Home from Home
A majority of people say that storing their stuff close to home is important. In the past, storage facilities were usually on the outskirts of metropolitan areas. But if you're considering building or investing in a new one, the nearer it is to an urban center the greater the number of potential customers there will be close by.
Making a storage facility homely can also keep renters happy. Clean rest rooms and a coffee machine will be welcomed. In addition, many renters are concerned about the environment. Facility owners could earn extra business by implementing green measures.
Take Precautions
Pest control at the facility is considered an important feature, with 28% of self-storage consumer renters saying they would be willing to pay extra for this service. Fire sprinklers in storage units are also a highly valued addition for 43% of renters.
Staying Competitive
The self-storage industry benefits from some strong fundamentals right now, including strong demand from the nation's growing generation of renters. But investments in this area have intensified as well and options have become quite varied, as evident when browsing STORAGECafé, an online website that provides listings for self-storage units. To stay ahead of the competition, storage providers should emphasize customer satisfaction to keep clients loyal and willing to give referrals.