Self-Storage
By Erica Rascón on Mar 30, 2015 in News
The cat is out of the bag. Self-storage is a hot industry with hefty returns and mi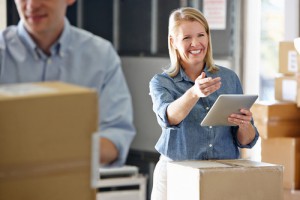 nimal operating costs. If you haven't explored the possibilities in this sneaky big market, you may be running out of time.
Vacancy rates have gradually declined in the past seven years as rentals proved to be a more favorable option for young adults, empty nesters, and those facing financial challenges during and after the recession. Even as the economy regains its health, self-storage continues to do well as people relocate for work or for more comfortable living. By the end of 2014, self-storage occupancy reached a historic high of 90 percent.
Yardi client Morningstar Properties president Dave Benson weighs in, "It's really been strong occupancies and good demand as housing comes back, as jobs come back and people start to move around a little bit," he says.
2015 has enjoyed a great start. Morningstar Properties exceeded its capital goal for a $75 million private-equity fund that will acquire at least 10 properties. Other Yardi clients also have ambitious plans for the year. Cubesmart has begun a 36-property acquisition from Chicago-based Harrison Capital. Ernst & Young Capital Advisors spotted LifeStorage LP with $120 million in equity to expand operations across the nation.
Yet as institutional investors with diverse portfolios continue to pounce on Class A opportunities within the sector, top-notch assets have become harder to find. New developments are being built prospectively, often scooped up before being marketed.
Second quarter of this year, we may see the self-storage behemoth lose its fangs, at least temporarily. Cap rates are declining and new construction is slowly forthcoming.
"We were seeing stabilized assets trading at 5.5 percent cap rates, where this sector doesn't usually see rates of less than 6 percent," reports R. Christian Sonne, executive managing director for Cushman & Wakefield Inc.'s self-storage industry group.
The supply of new property can't seem to catch up. Most new projects in the pipeline will be completed after 2015. The holdup may slow the momentum built by the industry in the past few years but just how deeply the lag will be felt is still undetermined.