Retirement Ready
By Erica Rascón on Oct 4, 2021 in News
Baby Boomers are setting their own pace and style for retirement. Unlike their predecessors, they're shifting the traditional family dynamic and setting new trends in household formation and housing. They've got a lot more in common with younger generations than you (and even they) might expect.
Grandma isn't retiring like her mother
Upon retirement, the Silent Generation continued the tradition of multigenerational living. They often sold their home, if applicable, and opted to age with the support of extended family or assisted living facilities. Baby Boomers are behaving differently, and the pandemic has made the contrast even more apparent, reports the New York Times.
Boomers are savoring independence for as long as possible. They're holding on to their real estate, and currently possess 44% of all real estate wealth. That's more than the Silent Generation at this point in their lives. And with nearly one third of pandemic deaths occurring in nursing homes, demand for such care facilities has continued to drop.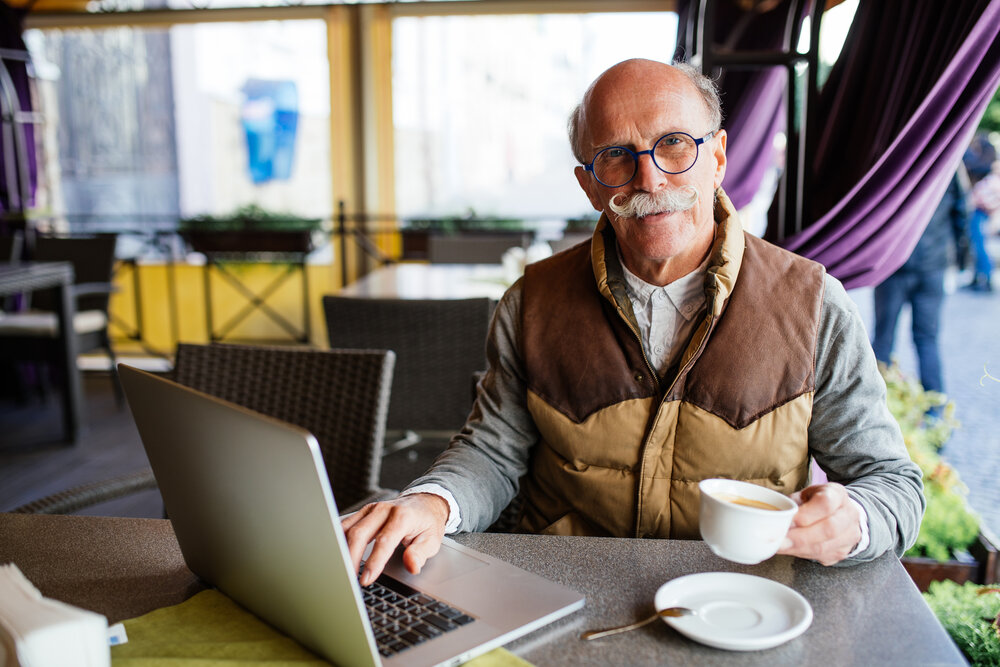 As their retirement approaches, Boomers are forecast to shed some that real estate wealth for a simpler lifestyle. But with nursing homes and traditional care facilities low down on their list of options, where will they go?
What seniors want in a retirement location
Internet listing service RentCafe reports that seniors who choose to rent rather than own has increased by 43% in recent years. In the past decade, net gain of new senior households has outpaced both Millennials and Gen Z. The trend of senior renters is slated for an upward trajectory.
Where Boomers choose to rent also varies from their forebears. While Arizona and Florida haven't lost their appeal, new determining factors are in place. Seniors report that they are most likely to consider the following three factors when choosing a retirement location:
Climate: seniors aren't interested in shoveling snow for the rest of their lives
Active lifestyle: locations with great public transit and senior-friendly amenities are popular
Proximity to adult children and grandchildren: 25% of Boomers want to be close to their families, per the Baby Chaser Index by Zonda, a housing market research firm.
Make it multifamily, but accessible
Analysts are including those factors amongst the vast swaths of information needed to forecast successful future communities. When considering senior projects, Yardi client Alliance Residential Co. seeks out thriving areas with high-income job growth. In addition to working Boomers who currently live in those areas, younger adults (Boomers' children) are concentrated in these areas. The cities also offer solid transportation and amenity options. Competitive markets such as Seattle, San Francisco, and Irvine top the list of options.
Dale Boyles, managing director for senior housing at Alliance, shared that most recent projects rest along the circumference of major cities. But several are within core areas. "We're not afraid to go into an urban downtown setting if the opportunity exists and the demand characteristics are there," he says in an interview with business journalist Gene Rebeck.
The strategy at Alliance is, "bringing that multifamily viewpoint and lifestyle expectation and applying it to our senior projects," explains Boyles.
This translates to the best-loved multifamily amenities in any region, supplemented with greater aspects of hospitality and healthcare. From zero threshold showers to more units with wheelchair accessible counterspace, the new face of senior living promotes aging in place without aging taking center stage.
Amenities with multigenerational appeal
J Turner Research presented The Next-Gen Renter: 2020 and Beyond. The survey-based white paper offers insights into renter habits. Seniors are interested in many of the same amenities as younger generations: 49% want a well-appointed gym, 35% want classes on holistic wellness like yoga, meditation and nutrition. Seniors even prefer community events that are centered around wellness.
Like their tech kids, Boomers value convenience. Survey respondents listed a community app as their top tech toy. They wanted an app that facilitated online payments, amenity reservations, and community updates. Their second favorite tech toys include energy smart appliances and thermostats.
Watch a quick video on how your branded resident app could facilitate online payments, maintenance request and more—including upcoming smart home management features!
Fun is ageless
Boomers are staying in their homes longer than previous generations. When they do opt to downsize, they're heading towards rentals near hip, pedestrian-friendly metros. They're seeking events and amenities that even their kids would enjoy. Their actions bring a fresh perspective on how we define intergenerational housing.