Renting to Leaders
By Erica Rascón on Nov 8, 2021 in News
Is your property ready for Gen Z renters? Gen Z has different housing expectations than any generation before them. A new study reveals their unique interests and goals. Renting to Gen Z requires appealing to their mindset. This may lead to a significant shift in how we view floor plans, services and amenities.
Gen Z is already old enough to rent?!
It's true. The generation that feels like it was born 10 years ago is now entering adulthood. Members of Generation Z were born between 1996-2012 which means the earliest members are among your current prospects.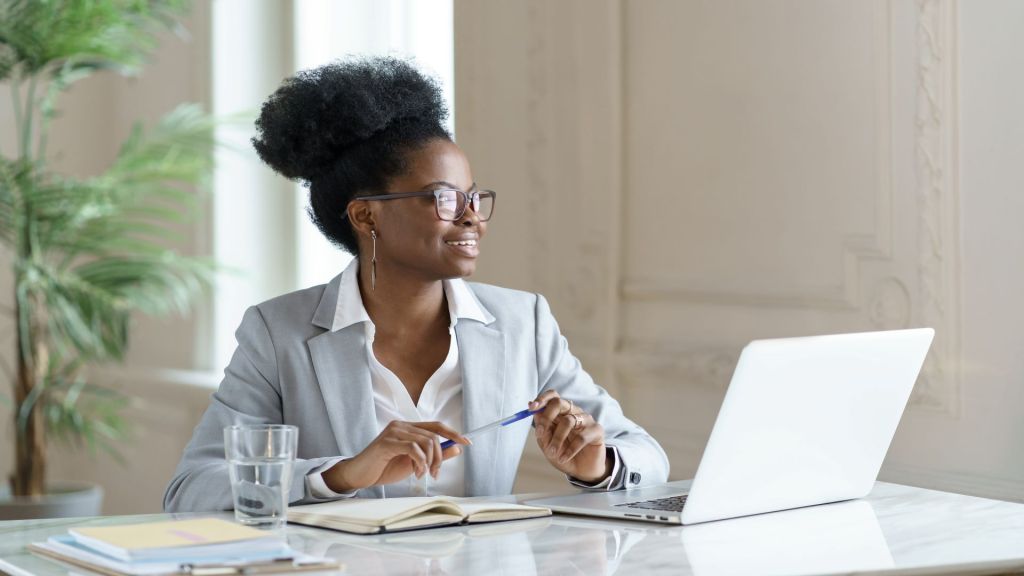 This generation of 67 million people is one of the most racially and ethnically diverse to reside in the U.S. That suggests that there is a broad pool of features and amenities to keep in mind when renting to Gen Z — but there are a few unifying threads among the masses.
Gen Z: a generation of leaders
In the "Meet Gen Z" infographic created by REACH by RentCafe, it cited data from Dan Schawbel which revealed that 81% of Gen Z aspire to be leaders. Specifically, 41% plan to be entrepreneurs. These data points suggest that many of your future residents will have big pursuits and their home must reflect their goals.
To use this information to your advantage, think of services and amenities that cater to the entrepreneurial mindset.
How might you enhance your business center? Might you transform a common space into an on-premises coworking center?
Could you enter a mutually beneficial contract with a nearby coworking space?
Might you build community through a local group for leaders and entrepreneurs?
What events could show that you understand who they are? What local leaders or entrepreneurs might you invite to speak at events for your residents?
How will your property accommodate large shipments of supplies for the startups and businesses undoubtedly operating on your property?
Get ahead of the curve. Create a game plan to address the needs of future leaders in your community.
Gen Z feels better together
Gen Z is a social group. They've never lived in a world without the internet, which means that the whole world has been accessible to them since they were born. Imagine that! That fact has undoubtedly influenced their mindset.
These young renters crave feeling connected to others. They would rather live with friends than alone, and would rather live downtown than outside the city, reports the REACH by RentCafe Gen Z Renter Survey. Both traits indicate that centrally located roommate floor plans will be a huge pull for this group.
If you're not centrally located, how might you recreate those conveniences? Consider developing green space on your property where friends can gather for sports or time in nature. If there's no coffee shop within walking distance, invite one to host a regular pop-up at your site. The possibilities are there with a little creativity.
Gen Z gets around differently
While 80s babies couldn't wait for wheels, Gen Z moves differently. Owning a car isn't necessarily high on their list of priorities. Access to public transit appeals to them more. Renting to Gen Z may mean that your property emphasizes its proximity to mass transit. It could also be beneficial to have designated parking for ride-share programs.
Also consider secure storage options for alternative modes of transportation, such as bikes, scooters and mopeds. These cost- and eco-friendly alternatives may rapidly grow in popularity with this car-adverse generation.
For community and business leaders, gathering spaces are important. Some things can't be done over video conference, which means in-person meetings will always have a place. Ample guest parking and creative common spaces will appeal to this generation.
Gen Z sees the big picture
Gen Z values societal change. This is a generation that will appreciate your sustainable programing and corporate social responsibility more than ever before. As leaders, they will want to step up and get involved.
If your site doesn't offer recycling, ENERGY STAR® appliances, efficient smart home technology and other sustainable features, this is an ideal time to develop a plan. Consider sharing data on how those measures conserve resources and cut costs for your residents. And explore the gamification of energy savings to help residents take the lead.
Host events that represent the values of your brand. Gen Z will love getting involved in Habitat for Humanity builds or raising money for emergency shelters after a natural disaster. This is a generation that will invest in change, so demonstrate that you're a changemaker!
Check out this Gen Z introduction video to learn more about your future renters.