Rate Weight
By Joel Nelson on Jan 8, 2020 in News
A new report from Yardi Matrix shows that elevated supply levels continue to weigh on U.S. self storage street rates, which fell 1.7% year-over-year in November 2019 for standard 10×10 non-climate-controlled units and 3% for climate-controlled units of the same size.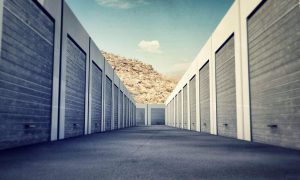 Self storage projects under construction nationwide accounted for 9% of the total existing national inventory that month, a 20-basis-point, month-over-month increase. San Jose, Calif., and Portland, Ore., led in this category with 18.5% each, followed by Seattle, New York City and Sacramento, Calif.
The month-over-month national average street rate did increase by $1 in November as new-supply pressures slowly alleviated in select markets.
Strong demand for storage space reflects job growth in metros like Orlando, Fla., which added more than 54,000 jobs in 12 months and saw its self storage pipeline grow 50 basis points from October to November. Other metros with rising populations, such as Dallas, Houston, San Antonio and Austin, Texas, also have seen significant new supply over the past few years that resulted in street rate declines.
The most recent Yardi Matrix monthly supply and rate recap incorporates an enhanced approach for calculating projects under construction and planned as a percent of total existing inventory. "Compared to our old method, the new methodology provides a more complete picture of the development pipeline and results in a minor increase or decrease of the development pipeline of many markets," the report says.
See that new methodology put into action in the Yardi Matrix national self storage report for December 2019.