Proptech Innovations
By Neal Gemassmer on Jun 8, 2018 in News, Technology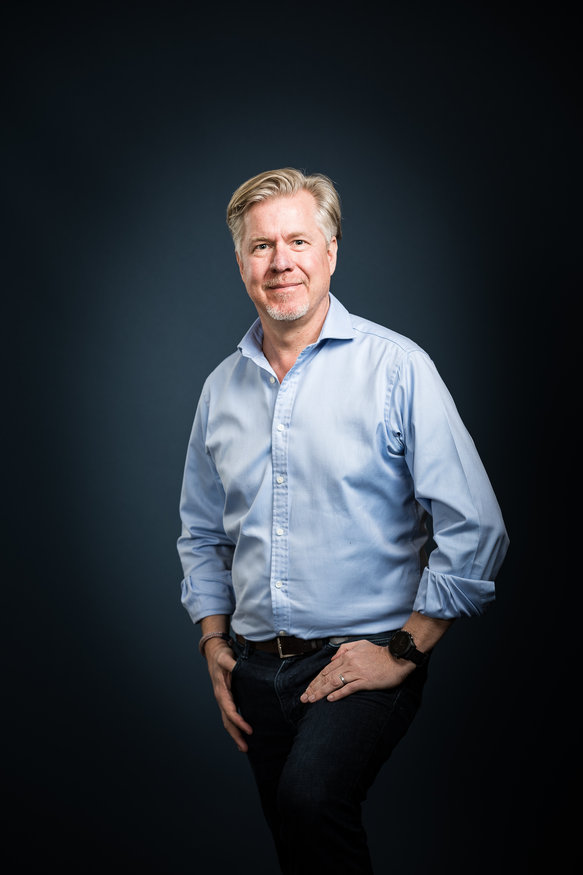 Ed. Note: Neal Gemassmer (pictured, right)  is vice president of international for Yardi. This piece on global real estate technology adoption was originally authored for Property Week.
It is relatively easy to raise a few hundred thousand pounds and start a company, so I think the number of new proptech start-ups will continue to grow exponentially. 
 It may have been a relatively late adopter where technology is concerned, but the real estate industry is now embracing it. Thanks to the advent of simpler programming languages, the accessibility of cloud storage and the weight of investment capital aimed at the sector, setting up a proptech company has never been easier. 
On top of that, the now widespread use of apps offers a simple way of getting your technology into customers' hands via the App Store or Google Play. With this in mind, it is no wonder that new companies are springing up in the sector on an almost daily basis, each of them aiming to solve a particular problem or simplify a complicated process. 
But as the property industry's use of – and understanding of – technology becomes more sophisticated, it is technologies that make a fundamental difference to the way businesses work and create real value for their customers that will succeed. 
Although it has only been encapsulated in a neat buzzword in the last couple of years, proptech has been around in one form or another for far longer. Yardi Systems was founded in 1984 as a small software start-up in the property management sphere and has grown to become one of the largest companies in the sector, learning a lot along the way. In the US residential market, where Yardi has its roots, customers have been able for many years now to identify a home to rent online; make an application online; sign a document online; make a payment online; order their keys online; and report maintenance problems online. 
The rise of build-to-rent means that we are now seeing more tech disruption in the UK residential market, as operating companies compete to provide the best and most seamless service for their tenants. Canopy, which is a UK start-up, is a good example. It has developed a tenant scoring system which facilitates a deposit-less rental procedure: a really big disruption in the UK market. 
Further disruption is on the way, too; in 2019 letting agents will be banned from charging fees to tenants. This means they will need to look at how they can be more efficient and diversify their businesses. Technology will be a vital part of that. 
In the commercial property sector, the adoption of technology is being driven by an increasing realization among landlords that their customer is not just the tenant, but also the employees of the tenant. There is a drive to make office buildings more user-friendly, whether that is through enabling staff to change the temperature from their desks via an 'internet of things' thermostat or being able to access the building via a mobile device. 
Another area where technology is making a big impact is sustainability. Yardi has developed a platform called Yardi Pulse which allows landlords to track and analyse energy information in real time. This helps them to achieve their environmental goals as well as keeping energy costs – the second-largest expense of maintaining a building – down. 
The final area that we see a lot of proptech companies focused on is co-working. If a large company decides not to take three floors of office space in the City of London and instead opts for the likes of WeWork, there will be requirements for staff to be able to work across multiple different sites. At Yardi, we are looking at how to make the process more frictionless, from online memberships to the provision of IP addresses and WiFi.  
Collaboration is essential 
As part of this we have acquired a US-based company, Wun Systems, which developed a software product called Kube that centres can use to manage members' space allocations. We also acquired a Scottish company called Phoenix Broadband Ltd, which developed Medusa, a subscription service that provides IP addresses, WiFi and telephones to businesses in co-working spaces. 
As the proptech sphere becomes more established, collaboration – especially between start-ups and larger companies – will be essential to ensure that the best ideas come to fruition. At Yardi, we often look to the innovations coming out of start-up companies for inspiration and we invest in the best ones so they can benefit from our large scale and client base. I use Apple as an analogy. Apple didn't invent the iPod – it was just an MP3 player – but it took the idea and made it better. 
However, for every proptech business that makes it – either through investment from the likes of Yardi or on its own – there are plenty that do not survive. Because the barriers to entry are now so low, it is relatively easy to raise a few hundred thousand pounds and start a company, so I think the number of new proptech start-ups will continue to grow exponentially. But to go from an initial idea to validating the business purpose and scaling up the company and the team is a huge challenge. 
If you named 50 proptech start-ups that are in the UK market today, I would predict that at least half of them will no longer be here in two years – and this is something that any property business considering investing in proptech needs to be mindful of. As in previous tech booms, there are a lot of lessons to be learned in terms of understanding the significance of the technology to the business problem that people are trying to solve. 
Proptech can be pretty, so it is easy to impress potential investors or clients with a slick app or website. But they must ask themselves whether that product will achieve a specific goal for their business and consider how it fits into their longer-term strategy. If it looks too good to be true, it generally is. It is important to vet a proptech company's financial viability, too. For example, if a business becomes a start-up's first client, that could help them to expand – but there is also a danger that they could remain its only revenue source, effectively making them its owner. 
Big data 
Looking to the future, one area that presents a huge opportunity for proptech – but also comes with its risks – is big data. Real estate has traditionally been conservative about openness and sharing data because of confidentiality, and because – unlike in other sectors such as finance – transactions happen on a sporadic and unpredictable basis, meaning that collecting the data could be tricky. The fact that different countries use different standard measures of things like floor space adds an extra level of complication – not to mention the General Data Protection Regulation.  
However, data sharing among property companies would greatly improve the breadth and accuracy of the market information available, and for that reason there are several proptech companies working on how they could incentivise that. 
My second prediction is the rise of artificial intelligence and machine learning: using an algorithm to predict how and when a future action may need to take place. This has the potential to revolutionise the way letting agents operate, because it could recommend the type of apartment an individual would like to see based on historical preferences. With the right data set, it could also be used to alert build-torent landlords about when a water pipe might break based on past experience, for example. 
Yardi has seen plenty of innovation in proptech in the past four decades. And although the market is getting increasingly competitive, there will be plenty more to come.