Property Management Preparedness
By Erica Rascón on Sep 27, 2021 in News
Imagine it: your property, November 1st, 2021. Your team is scheduled to turn six units when you get a numbing report. Your trusted suppliers are out of stock on carpet and semi-gloss paint for trim. You scramble to find a new supplier, but the cost is 14% higher and expedited shipping costs are extreme. It's not an unlikely scenario, and you can potentially avoid it.
More than 80% of the world's goods are transported by sea. The latest records indicate that sea freight charges have increased by 547% over their seasonal average. The result on land will be more out-of-stock items and higher costs on everyday goods for your property. Property managers would be wise to plan ahead on items that they need most.
International cargo shipping rates and times increase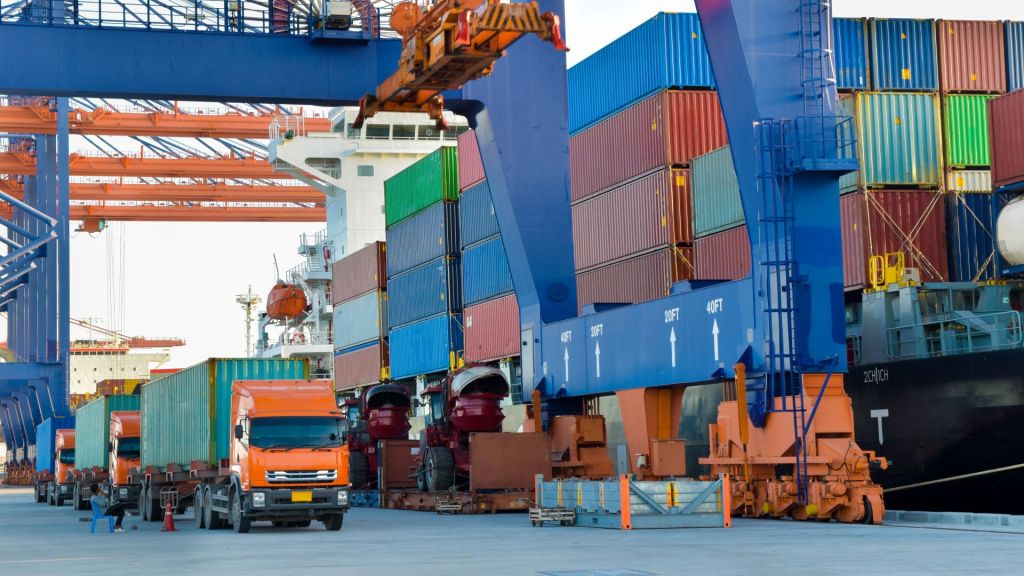 The average price of a 40-foot shipping container has quadrupled from this time last year and there was a surge of more than 53% in July, reports the Wall Street Journal.
Congested ports are one of the leading problems. In the first five months of 2021, Sea-Intelligence ApS of Denmark reported record-breaking delays. Nearly 700 ships were more than a week late to their destinations along the West Coast. For comparison, there were 1,535 late arrivals throughout all of 2012-2020. This summer, a daily average of 30 containers wait in queue outside of the Ports of Los Angeles.
Other factors include a shortage in containers, skeleton crews at docks, labor shortages at manufacturers and rising demand as retailers reopen in the West.
When might delays plateau? Analysts foresee serious delays at least until after the Lunar New Year of 2022, mid-February at the earliest. Most Chinese factories shut down for the holiday, halting production and shipping. This may afford a few days where in-progress shipments continue while manufacturing pauses (temporarily easing the influx of ships to ports). But once workers return, they'll have to play catch up. The delays will continue, at least for a while.
How do shipping delays impact property owners?
Brian Bourke, chief growth officer at Seko Logistics based in Itasca, Ill. recommends placing large trans-Pacific orders at least two months in advance of normally anticipated dates.
"Global trade right now is the hottest restaurant in town," he said. "If you want to get a reservation, you need to plan it out two months in advance."
As a result, property managers can expect shipping delays and higher prices on imported goods. Though the shipping backlog has been growing for months, price increases were nominal and less frequent. Companies lock in contractual rates with container lines. Yet as their annual contracts end, new contracted rates will reflect higher shipping costs which will, in turn, be passed to consumers.
HSBC Holdings Plc estimates that a 205% increase in freight costs translates to about a 2% price increase for European producers. (The cost increase is currently closer to 550%.) Canadian businesses are passing price increases as high as 20% on to consumers for bulky items like appliances. Estimates on U.S. consumer price increases vary, but the consensus is that prices will rise.
Some goods simply won't be available, large and small items alike. From the coffee stocked in the leasing office to furniture for furnished units, "temporarily out-of-stock" will become common on supplier websites. In these cases, freight costs can compose more than 60% of product cost, become cost prohibitive for suppliers.
Property manager game plan
A few tips can help property managers navigate the turbulent waters ahead.
Plan ahead. Use reporting tools in your maintenance operations software to understand your fall and winter trends for supplies. Transparency into maintenance operations facilitates better foresight and planning.
Review what you've spent on supplies in previous falls and winters. This may give you a baseline of what to expect. Take a moment to research available data on price increases and shipping delays in your market. That information will allow you to better gauge potential changes to your benchmark.
When your maintenance operations software integrates with your online catalog for procurement, it's easier to understand the correlations between regular maintenance supplies, unit turn supplies and spend. You can more easily navigate economic trends and pricing changes for your unique market.
Join a webinar to learn how Yardi Marketplace can help you streamline purchasing and get detailed spend analytics.