Pet-Friendliest Cities
By Erica Rascón on Dec 23, 2019 in News
Some days, you make look at your property lawn and wonder if it's worth it to permit pets. Operating a pet-friendly community comes with its challenges. Your pet policy and unique services, however, are profitable differentiators when you're amongst the nation's most fur-friendly cities.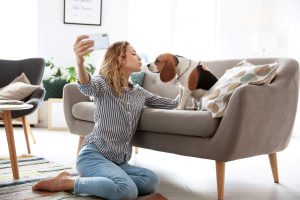 RENTCafé.com recently released its list of the 50 Best Cities for Renting with Pets. To create the list, the ILS analyzed pet-friendly rental listings across the nation. Analysts then factored in monthly pet rent, deposits, additional charges and amenities to determine the most pet-friendly cities for renters.
When your city appears on the list, there are distinct benefits that can work in your favor. There are also challenges that, when overcome, give you and your properties even greater opportunities to shine.
The Benefits
While this list was published with renters in mind, property managers and owners can benefit from it as well.
Pet-friendly apartments are in high demand: almost 70 percent of U.S. households own a pet, reports the 2017-2018 National Pet Owners Survey. Of those households, the American Veterinary Association estimates that 50 percent of renters have pets. Of the renters without pets, 35 percent said that they would have pets if allowed by landlords.
By offering pet-friendly rentals, you can reach prospects with pets as well as those who want to have pets. That's more than 80 percent of renters! You then have a healthy pool from which you can identify quality, low-risk renters with resident screening.
The Challenges (+ the Work Arounds)
If your city is on the list, it's an indicator that you've got a lot of competition. You are in a city where plenty of multifamily communities accept pets. To stand out, you've got to outshine the competition.
Draw in prospects with your carefully curated amenities. These pet-friendly, value-add services pay off. Not only do these services attract quality renters, you also benefit from the additional revenues that they generate.
Next, be sure to create numerous touchpoints for prospects. As a pet-friendly rental, your community may pop up on an ILS and search engine queries. But did you know that social media is another great way to connect with pet-owning prospects?
Pets have taken over social media with accounts that casually rack in millions of loyal followers. Statista reports that the average person spends 136 minutes per day on social media, much of that time looking at stress-relieving content such as pet pics and videos. That is a lot of potential touchpoints for prospects!
Instagram and Pinterest are popular with pet lovers. A creative, consistent presence on those social media platforms can help your brand outshine the competition in pet-friendly cities. Post helpful, shareable content on:
Your pet-friendly events (think Halloween costume party)
Safe and hazardous table foods for pets during the holidays
Easy DIY treats, toys, and home goods
House plants that are poisonous to pets
Local pet services (groomers, dog walkers, etc.)
Pet décor
Tips for introducing new pets to a household with children
Tips for introducing new pets to a household with existing pets
Safety tips for using essential oils around pets
How to interpret pet behaviors and body language
That's just the tip of the iceberg. There are tons of options for animal-focused content. Don't forget to brand each post so that when it is shared, you build brand recognition!
Want to gain increased exposure, more leads, and better chances to fill vacancies with qualified residents? Get listed on RENTCafé.