Percentage Rent Model
By Luis Estrada on May 19, 2021 in News
For the last year, CRE professionals have closely watched the overall economy and the commercial real estate market to monitor the effects of the pandemic. We've discussed the value of knowing your tenant, how the industrial market has largely remained strong and how to handle rent concessions and deferrals. One concept that has flown under the radar is the percentage rent model.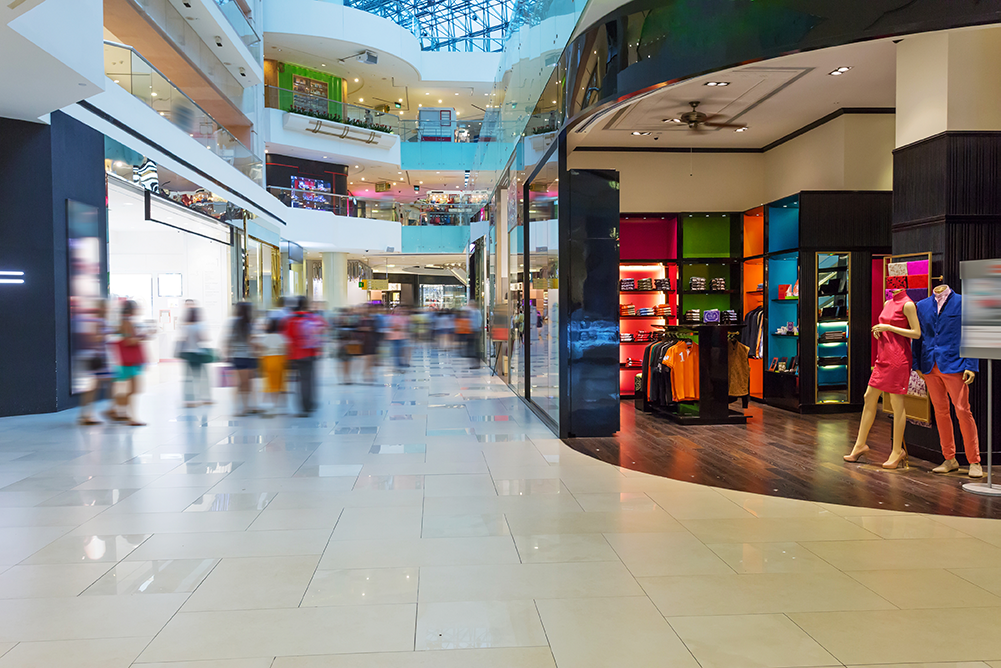 Percentage rent is simply the process of applying a percentage rate, above a monthly base rent, based on the monthly income of a tenant. According to Peter Morris, principal at Greenstead Consulting Group, "this royalty is paid to the landlord to entice the landlord to consistently improve their property for more traffic flow, better co-tenancy, etc."
Morris appeared on a recent ICSC webinar to address the percentage rent model and its effectiveness in today's market. "Percentage rent has no offsetting costs," Morris added. He believes this is a tool that can be used effectively by both landlords and tenants. "If you can't give all of one thing, you can offer the rest in percentage rent and negotiate it all the way down to zero," he said. One of the keys, however, is to introduce the model at the beginning of negotiations.
Because landlords are highly focused on certainty, "percentage rent is a tool that should be in every lease," as Ivy Z. Greaner, COO at Bedrock Detroit, explained. Now, due to the Covid-19 pandemic, "landlords should implement percentage rent as the place to alleviate for all retail tenants," she added.
The general consensus is that this model does not get used often enough. Typically, in retail leases, 7% on every dollar is industry standard when gross sales reach an agreed-upon amount known as the breakpoint. However, tenants may choose to offer a higher percentage, in exchange for lower base rent or lease renewal right, if they believe their income may not rise quickly.
When it comes to financing a property, percentage rent could play a role as well. "Because percentage rent is fluid and a retailer isn't obligated to pay it, lenders don't necessarily underwrite on it, but it does give them confidence," Greaner said. Lenders can tie it into longevity at a site versus the odds a retailer would leave elsewhere, but the panelists agreed overall it wouldn't move the needle on the cap rate or on the determining factors whether to make a deal.
As a landlord relying heavily on percentage rent, Morris suggested looking at the market rent versus the base rent you are achieving, which will help you get a deal or justify the financing needed for another property. It may not be a driving factor in negotiations with a lender, but it could be a smart add-on to conversations.
Gavin Farnam, president of retail services at Madison Marquette, said that his company has actually used COVID-19 restrictions as a driver for new deals that previously would not have been as desirable as they are now, such as open-air restaurants or gathering spaces. He said their company is doing lower base rent with increased percentage rent to incentivize business owners to create cool, trendy establishments where there is community demand.
While offering percentage rent is not feasible or advisable in all instances, Morris says he uses this tool often. "In my history of doing leasing for landlords and tenants, I mention it right off the top in a quid pro quo basis in order to get a deal done," he said.
Airport retail is almost exclusively a percentage rent business. While the actual hangar space and other tenancy in the airport is traditional rent, retail establishments are driven by percentage rent and are typically very profitable due to upcharged goods (for example, $20 for a breakfast that would be $10 elsewhere).
There are several factors to take into consideration, such as a user's occupancy cost and gross margins, when negotiating percentage rent. "We look at what a tenant can pay, what their historical sales are, what the industry standards are, so that we can get to the right percentage rent," Greaner said. Also keep in mind that for national tenants, different states have different sales and usage trends in general, but now that is exacerbated by different reopening guidelines due to the pandemic.
"I equate percentage rent to flexibility. It's synonymous in my world," Morris added. With the pandemic and the constant ebb and flow of restrictions, local guidelines and customer demand, this model seems to have benefits not only for tenants who exceeded their own expectations, but also for those who unfortunately experienced hardship during the past year.